My last journey by a meter gauge train happened to be sometime in the early 90s when I used to visit my grandparents in Jodhpur. We used to take the Bhuj-Palanpur MG, get down at Bhildi, wait for a couple of hours and then catch the next train coming from Palanpur and heading to Jodhpur. I have faint memories of those trips and really enjoyed riding behind the chugging alcos.
So, when a friend of mine, Ganesh Iyer suggested that we cover the last MG (meter gauge) section in Rajasthan (Marwar Jn. – Mavli Jn.) during the 4-day long Independence Day weekend, my joy knew no bounds.
Marwar – Mavli MG section is the last meter gauge section left in Rajasthan and it is supposed to be converted to BG (Broad Gauge). For now, it's still running however, it's difficult to predict when this section will be closed for gauge conversion. Currently, this section sees 4 trains plying daily – 2 from each direction, once in morning and once in the evening.
Flights were quickly checked, timings sorted, discounts applied and finally, we had the e-tickets in our mailboxes. The itinerary was a bit tight but we made sure to make the most out of this quick sojourn to Rajasthan. The bookings were as follows:
Onward Journey:
Vistara UK 868
BLR (dep) – 06:40 AM
DEL (arr) – 09:20 AM
From Delhi IGI Airport, we had planned to head to Delhi Cantt. and catch 14311 Bareilly – New Bhuj Ala Hazrat Exp. to Marwar. Marwar – Mavli was to be covered by the Marwar – Mavli MG passenger. Mavli – Udaipur by another express and Udaipur – Delhi Cantt. by 12982 Chetak Express. For the Delhi – Bangalore leg, we were booked in Vistara.
The early morning flight from Bangalore to New Delhi was an extremely pleasant one with some mild turbulence and I was really pleased with the hospitality by the Vistara crew. Orange juice was served to all the passenger's post which breakfast was also served. I had ordered a non-veg option and it consisted of potato wedges, scrambled eggs, bun and butter and a bowl of fruits. This is one airline that I am going to fly again and again.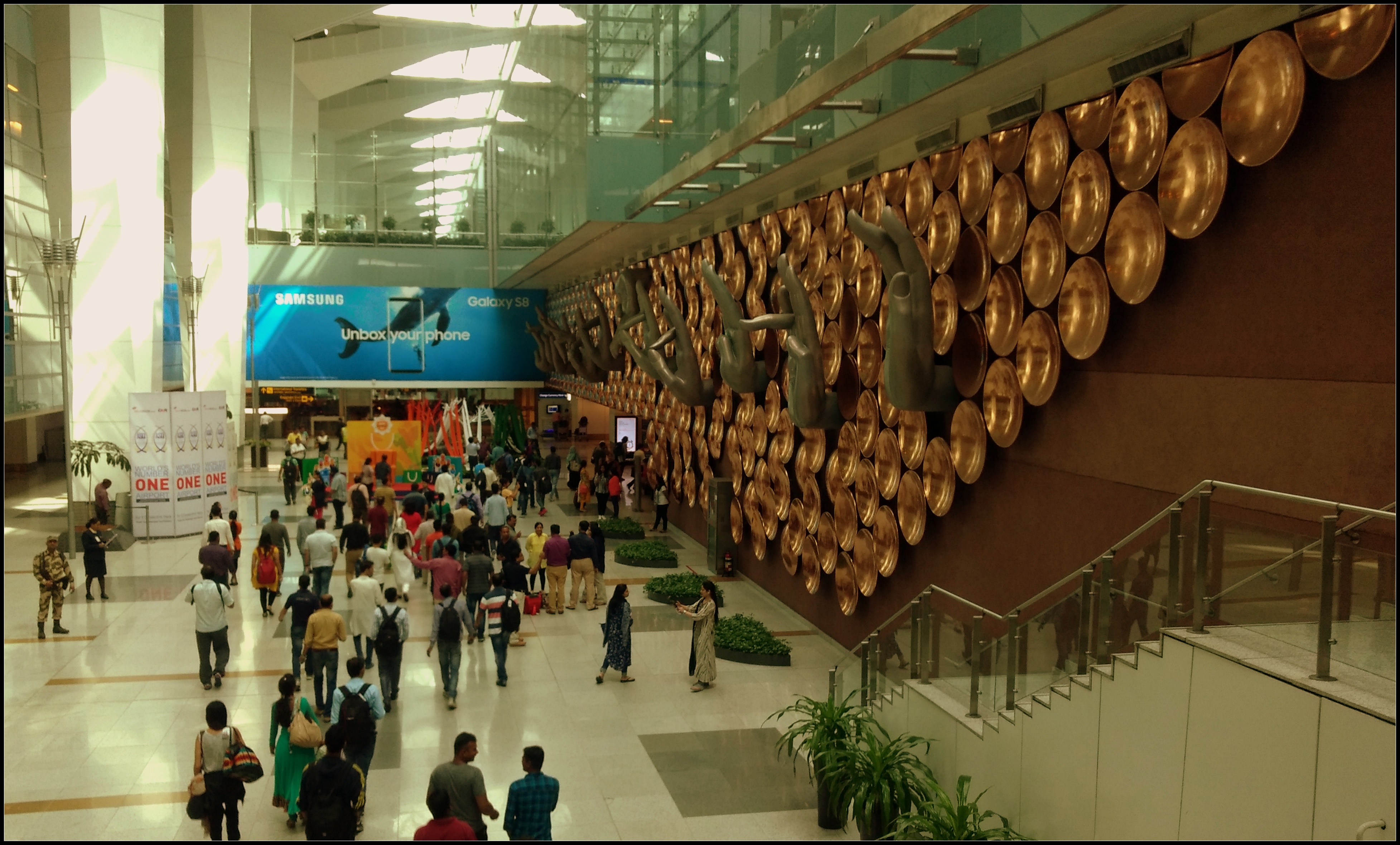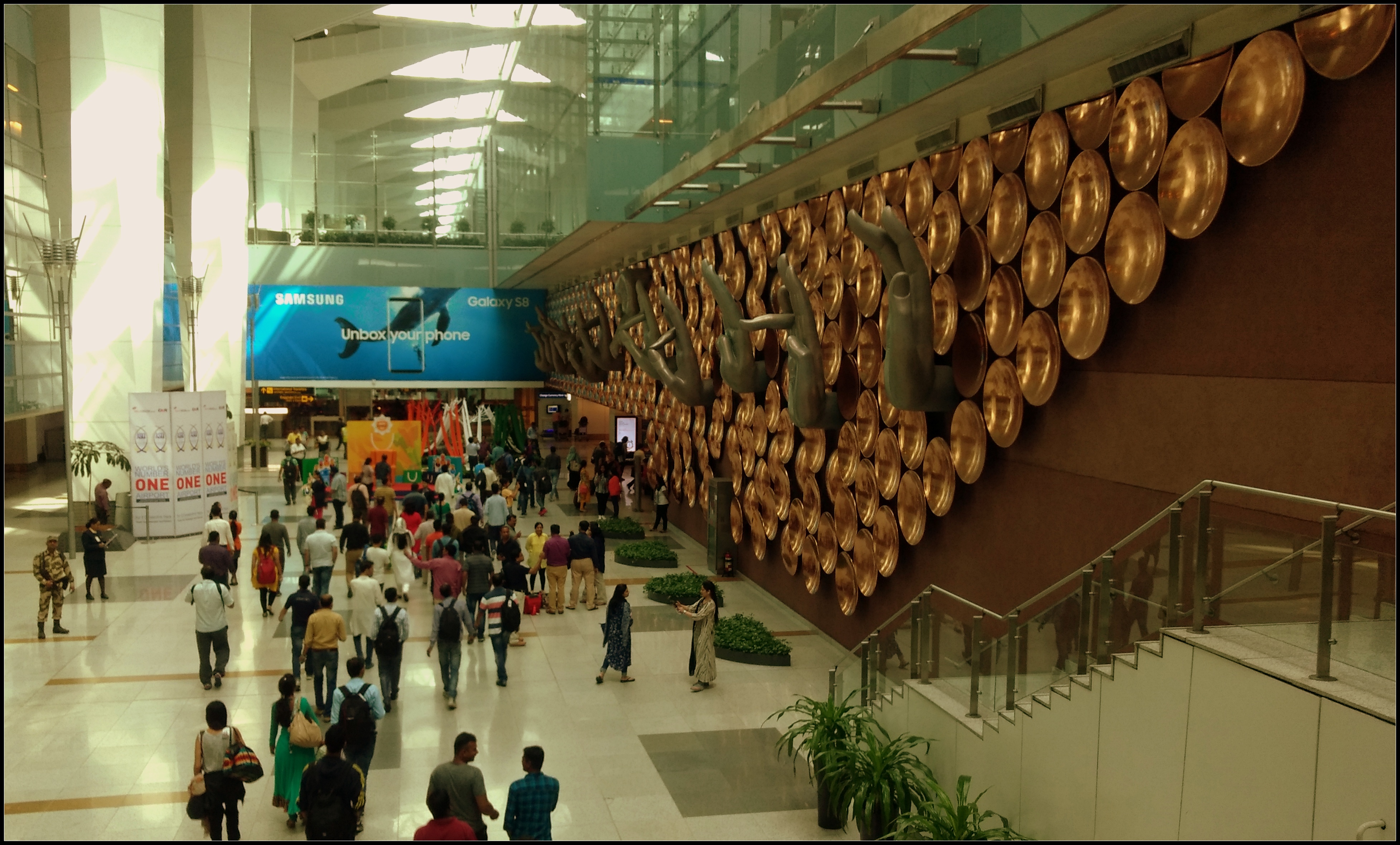 We touched down at 09:20 AM and after collecting our luggage proceeded to book an Uber to Delhi Cantt. Our train was scheduled to 12.20 PM however, it was running late by 1 hour initially. We proceeded to the waiting hall but then again came outside to enjoy some exclusive rail-fanning opportunities.
Delhi Cantt. railway station has very limited food options and apart from an Amul parlour and a small snack shop, there's nothing much to eat and drink. We had ordered food from IRCTC e-catering to be delivered but destiny had some other plans.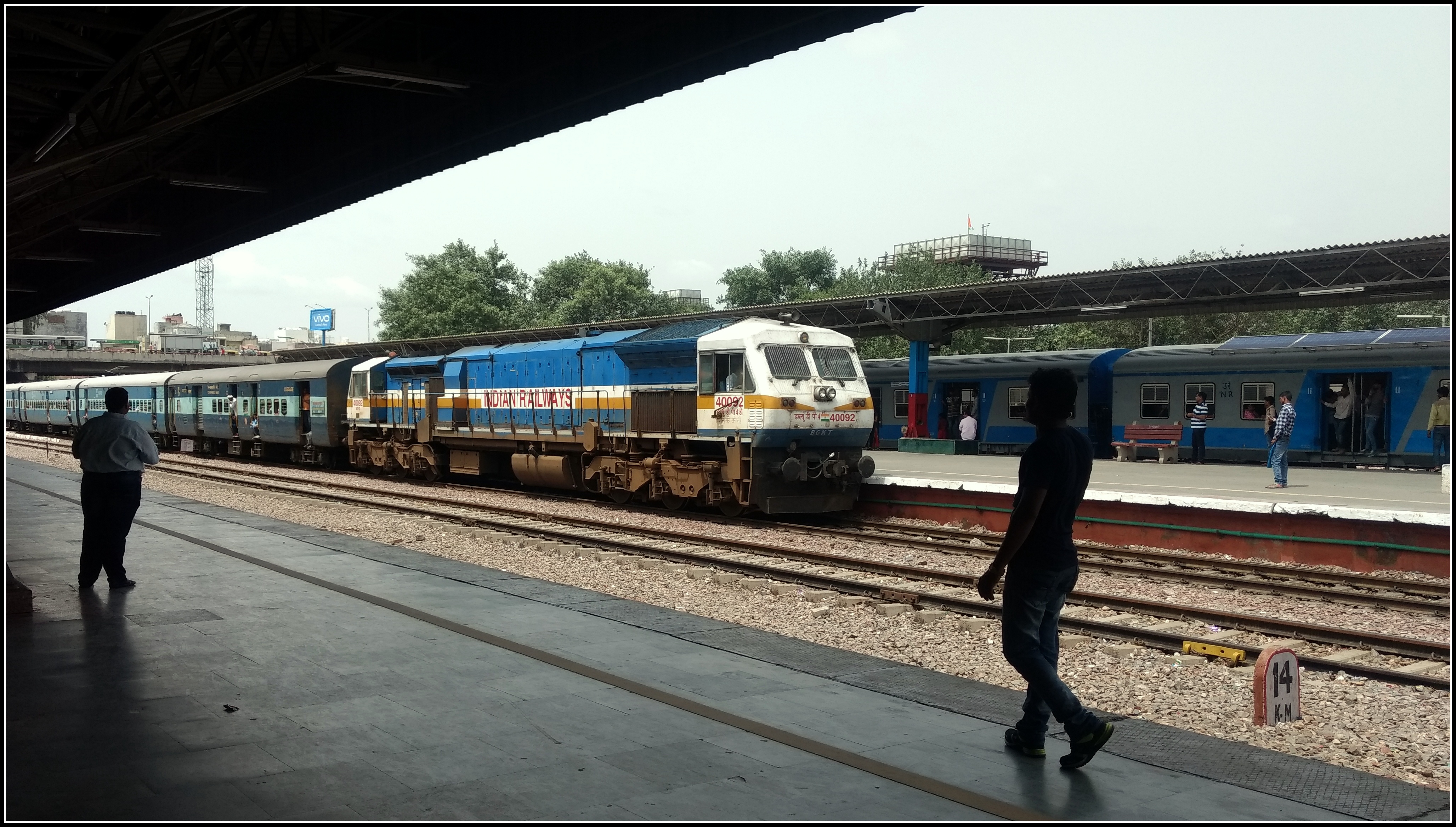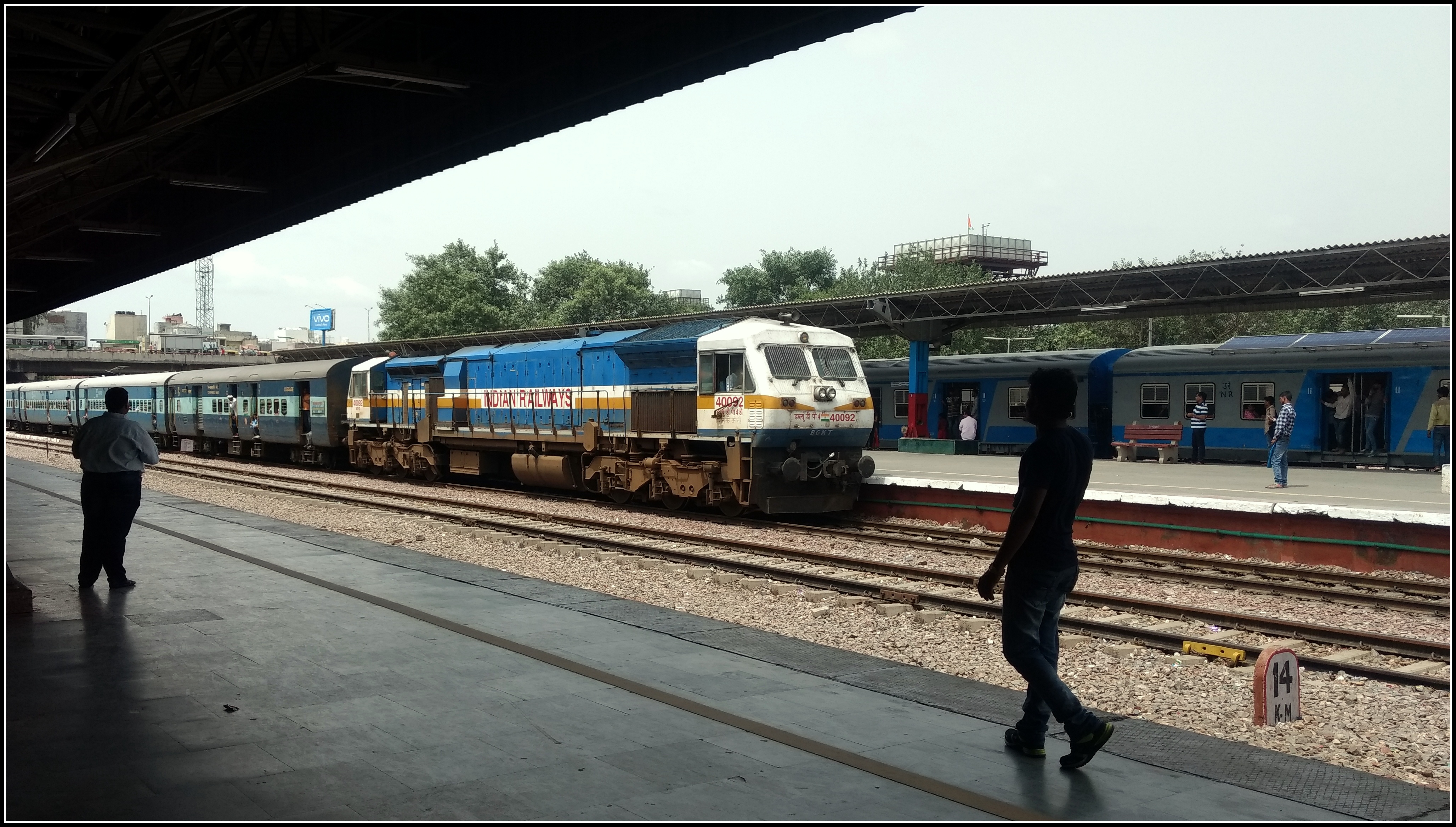 Our train to Marwar, that was initially delayed by 1 hr was further delayed by 2 hrs, then by 3 and finally arrived around 4:20 PM (delayed by 4 hrs). In the meantime, Swiggy came to our rescue and we had an amazing masala dosa for lunch.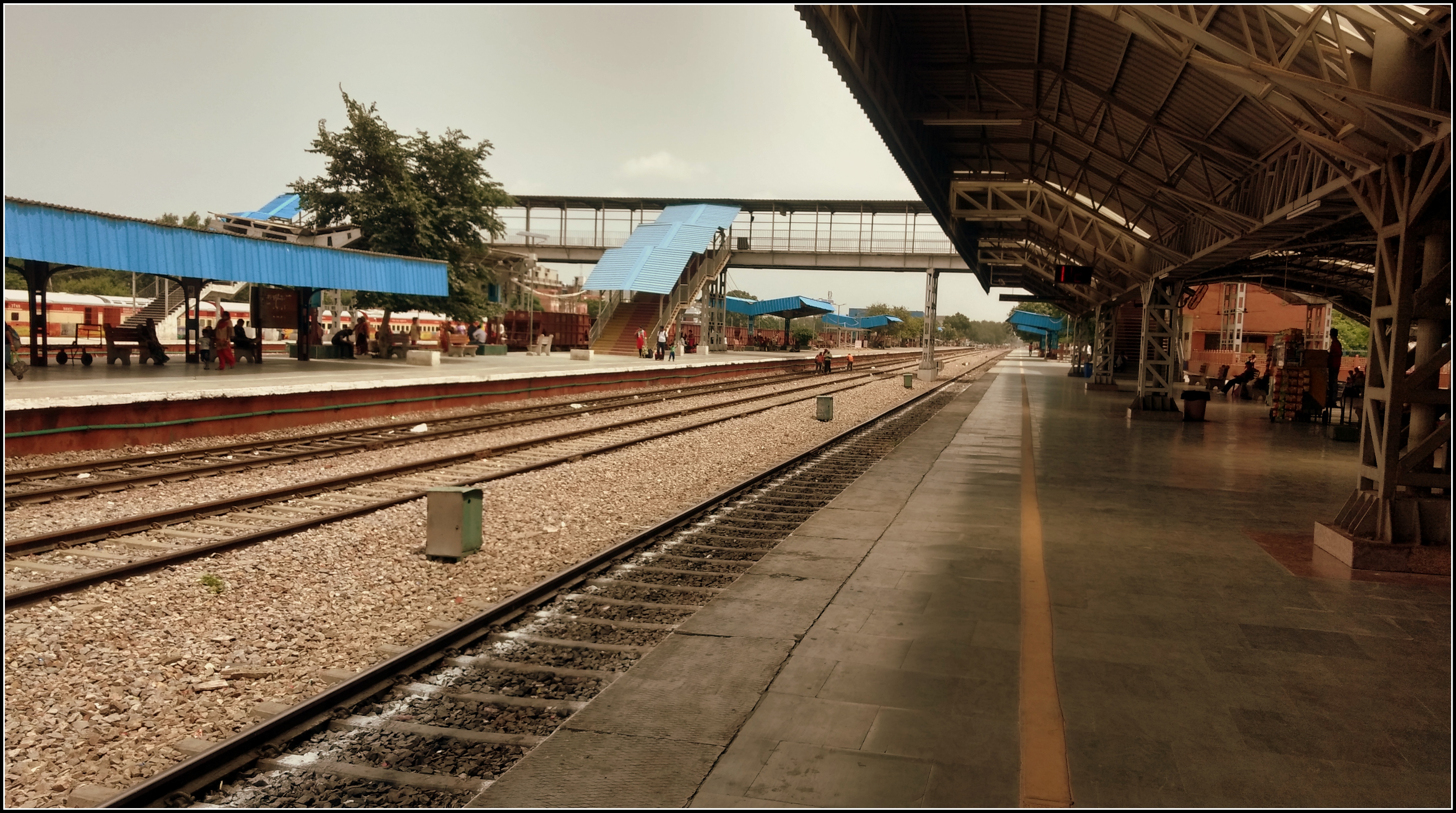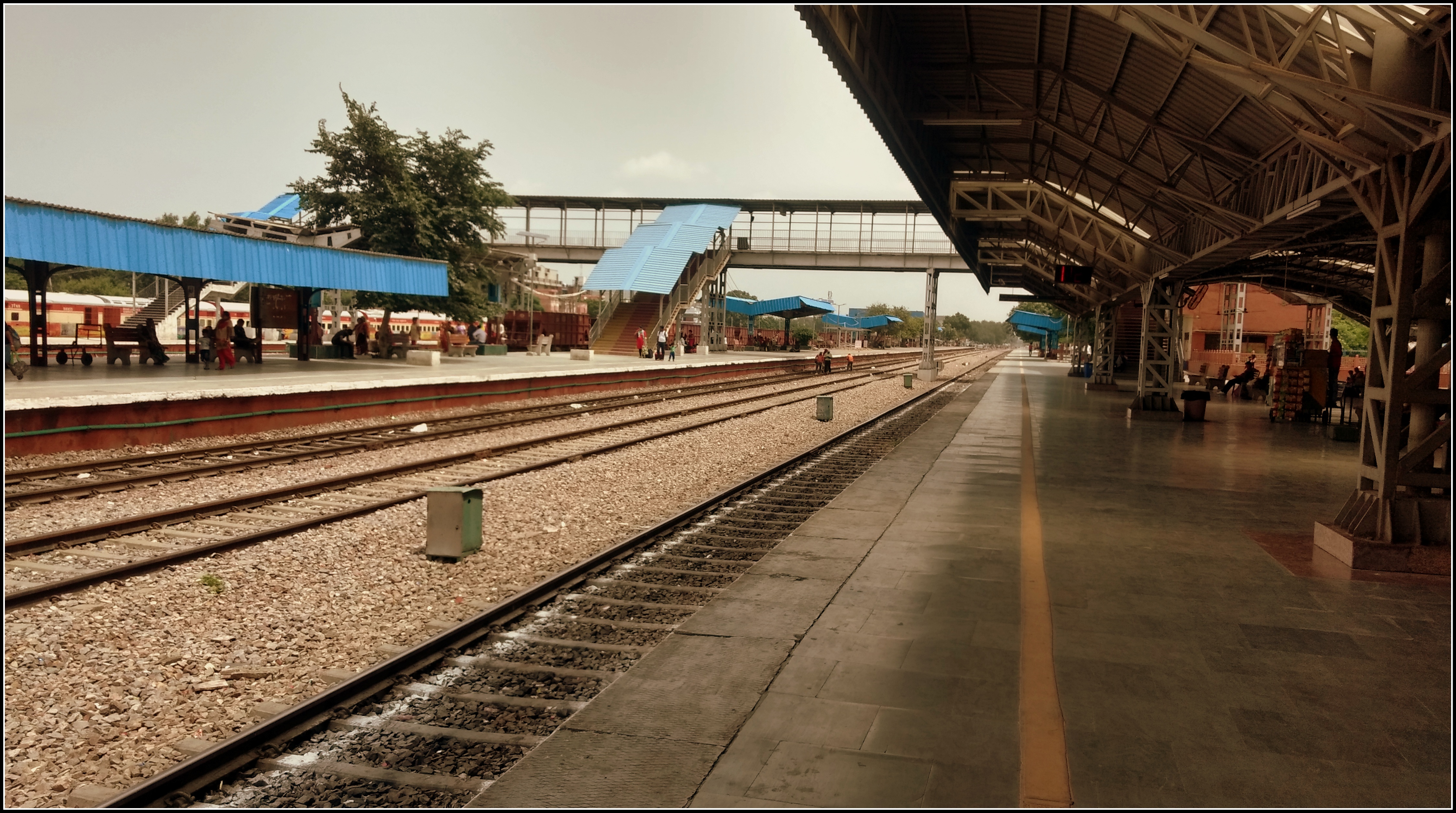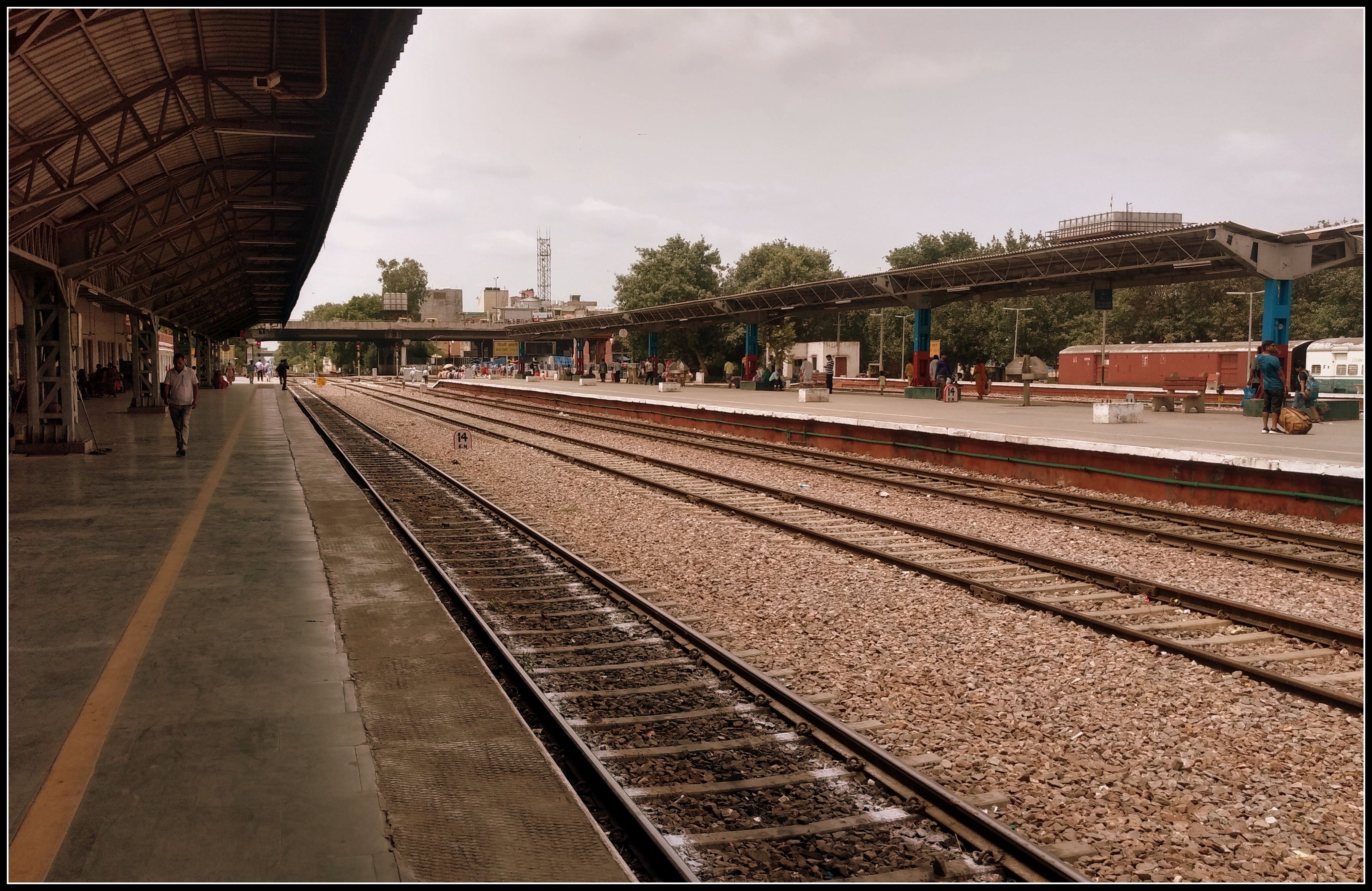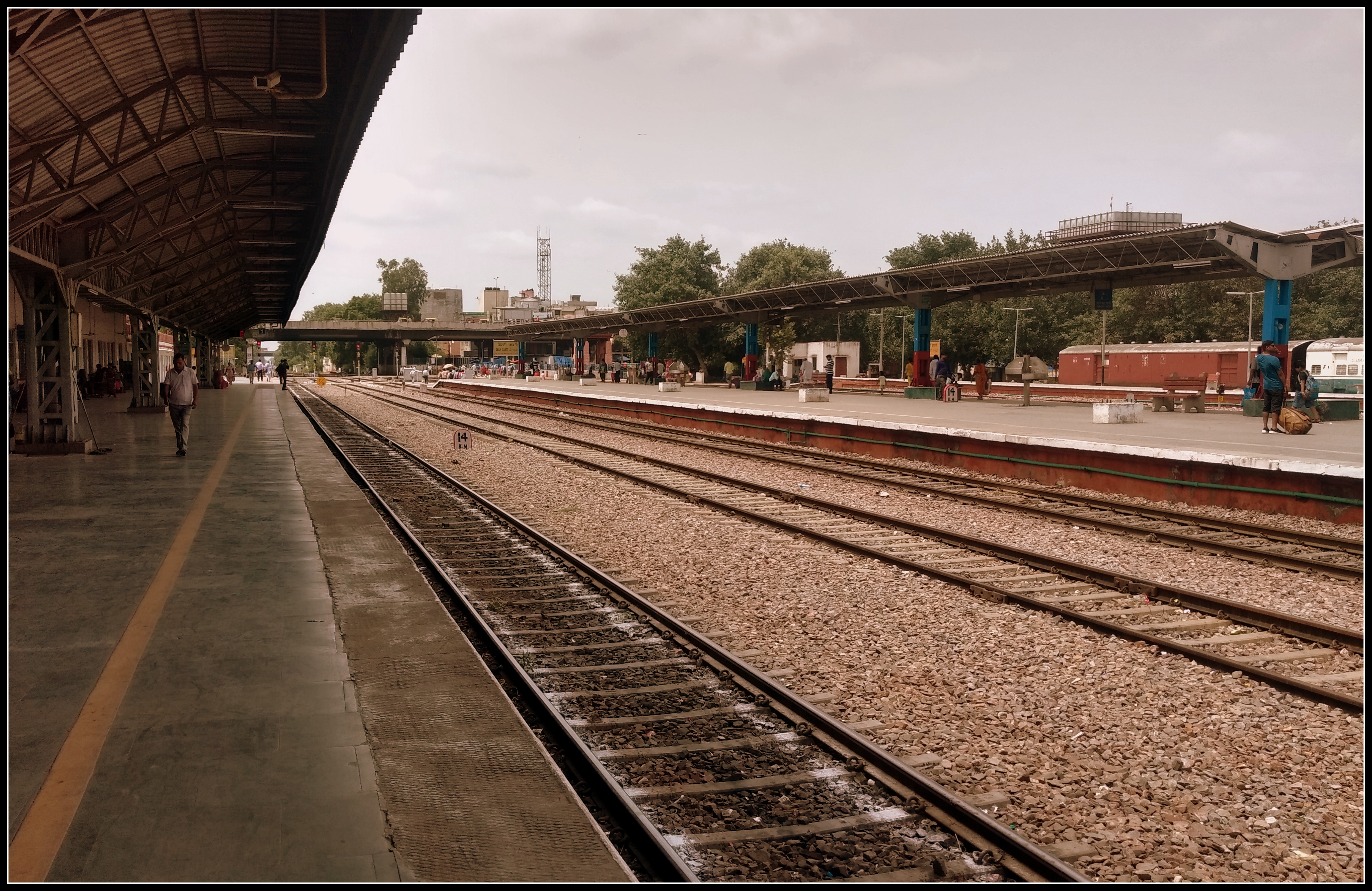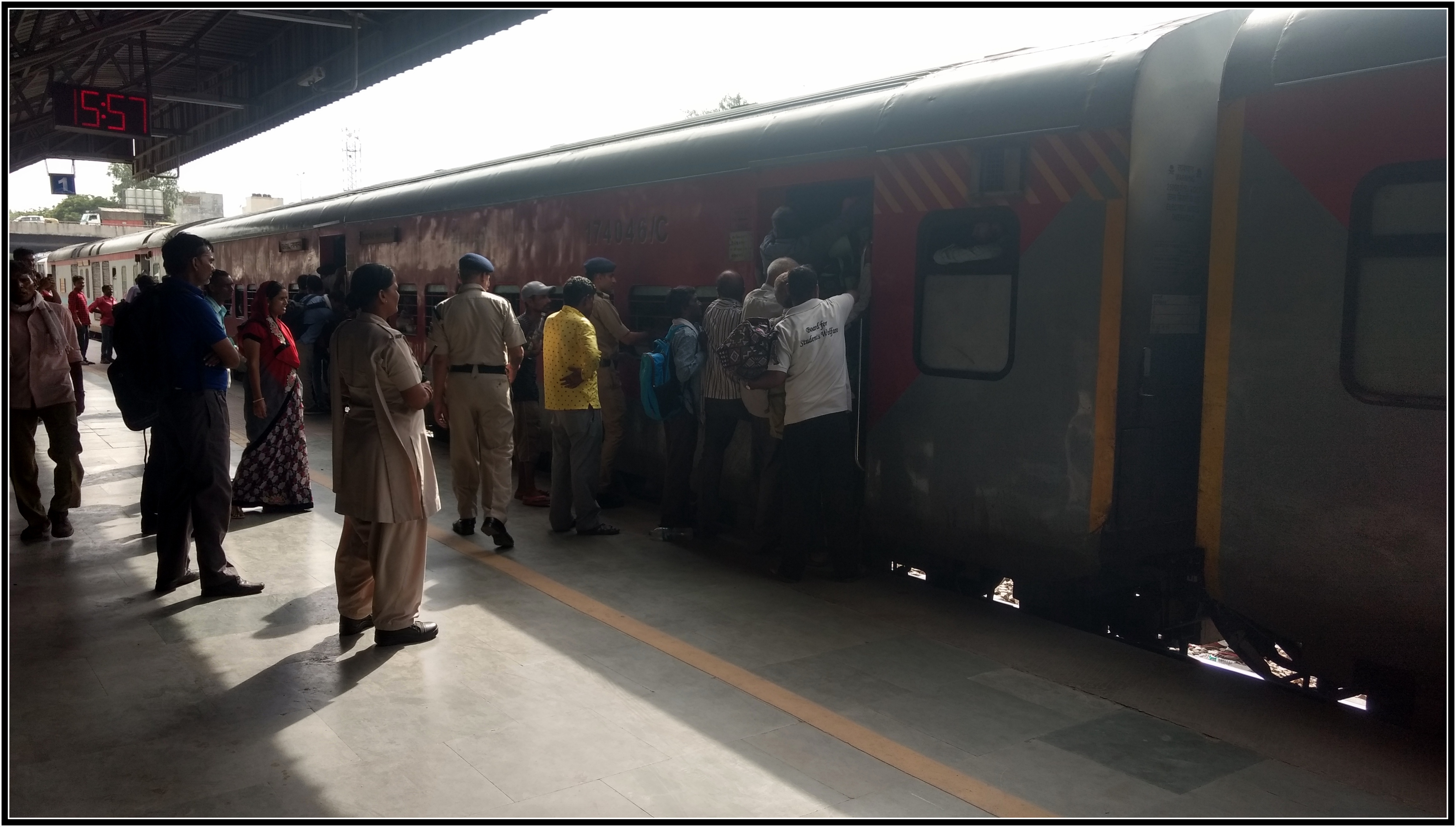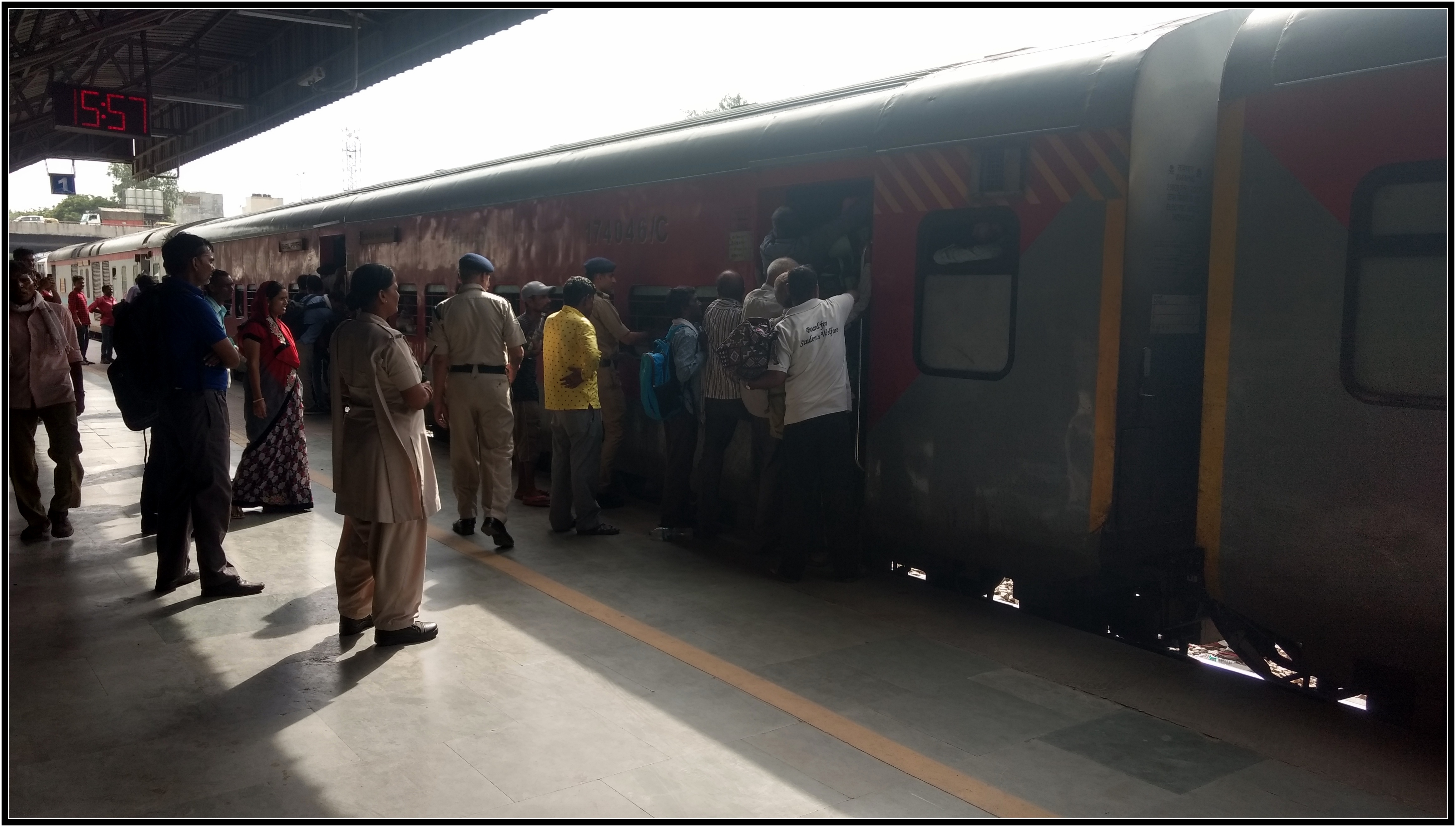 The ride from Delhi Cantt. to Marwar was uneventful with the usual crossings and overtakes. The acceleration of the WDG 4D that was hauling our train was superb and just before Jaipur, we had an amazing run at MPS. Our dinner arrived at Jaipur and consisted of 4 rotis, chole dal, moong dal, rice, paneer sabzi and pickle.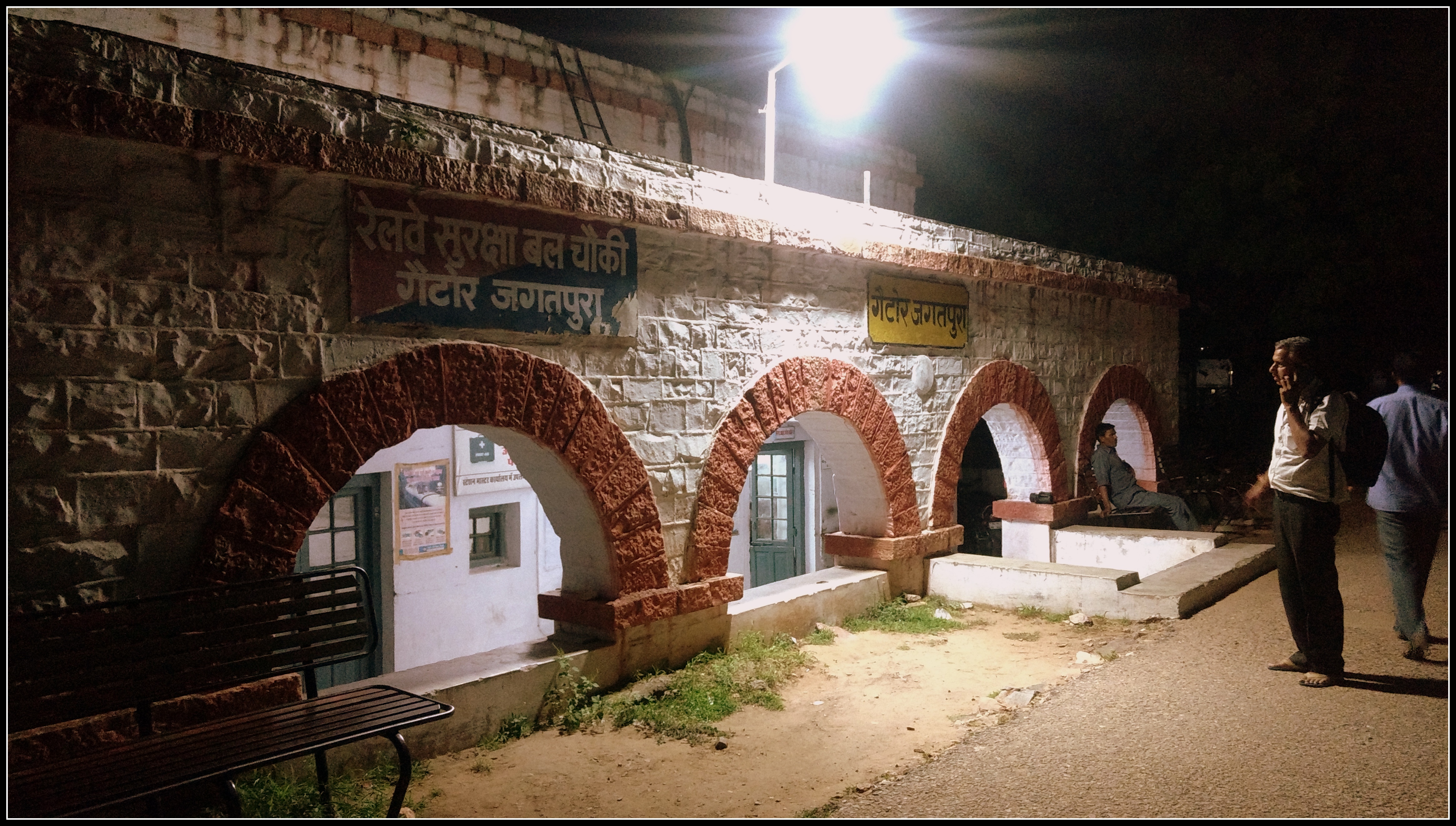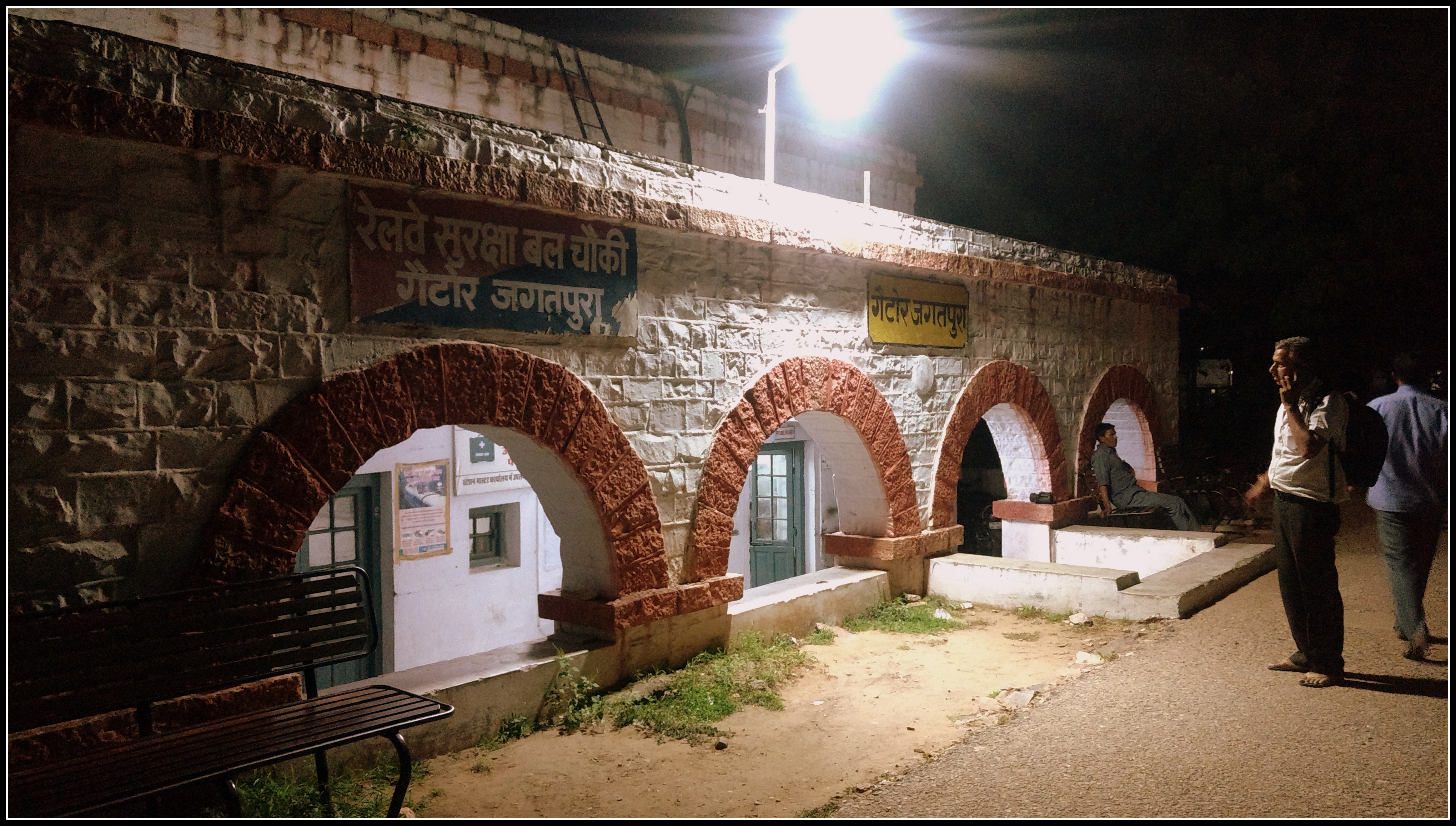 Post Jaipur, we both went to sleep as we were expecting an unearthly arrival at Marwar. I woke up around 02:00 AM as our train was halted just before Marwar junction for tracks to be cleared. The climate was pleasant and I could feel the adrenaline rush as I was to board an MG train after some 20 years or so.
Finally, at 02:45 AM, we made our way into Marwar Jn. The upper class waiting hall was locked and so was the station master's room. We then made our way to the sleeper class waiting room which was empty and tried catching some sleep. Our train was scheduled to depart at 05:20 AM and I tried catching some sleep while my friend Ganesh, ventured outside with his diary to make a note of the events.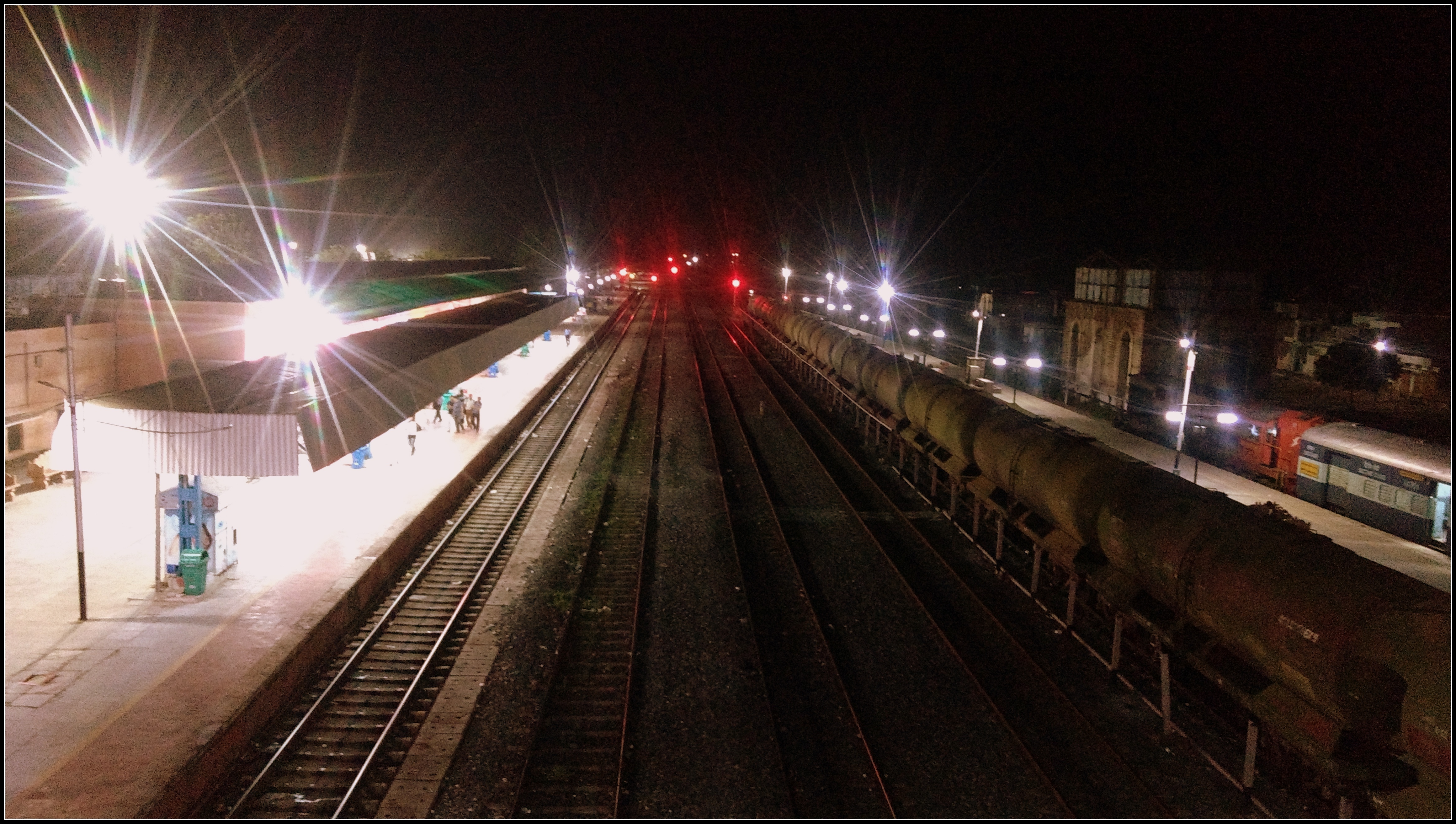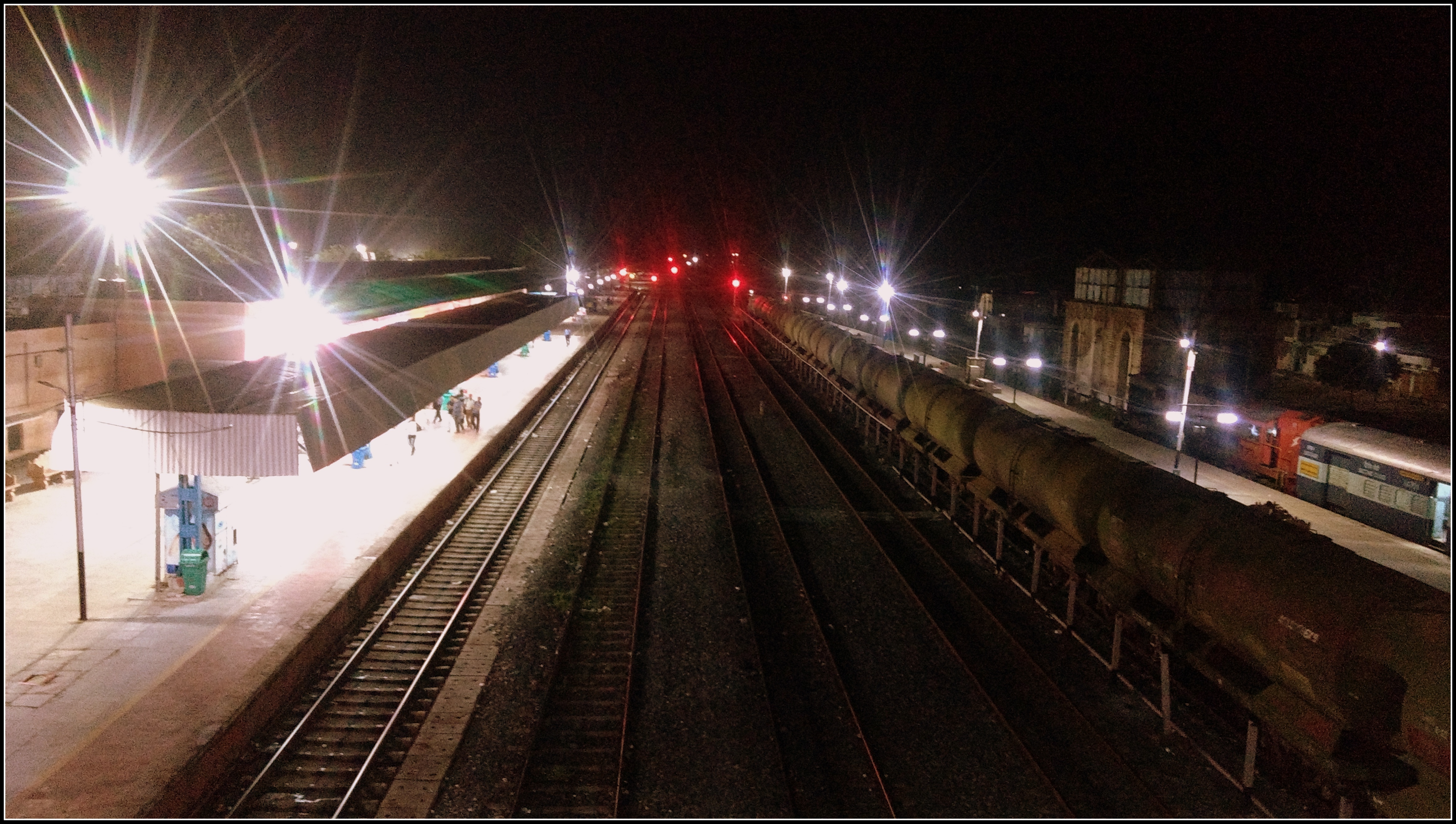 With roughly 2.5 hrs left for the journey to commence, it was hard to pass time as well as sleep on the steel chairs. Meanwhile, I was just wondering, what destiny had in store for us while we wait for our last MG ride. Will this meter gauge ride be as exciting as the thunderous welcome by the rain Gods? Only, time can tell.
With this, I end this part of my quick sojourn to Rajasthan & Delhi. The ride to Mavli on the MG passenger and then to Udaipur and then back to Delhi and Bangalore, all coming subsequently.
Comments, Feedback, Suggestions are welcome 🙂