To read part 1 of this trip from Bangalore – Marwar via Delhi, please click here.
After reaching Marwar Jn. at an unearthly 02:45 AM, me and my friend Ganesh Iyer, headed to the SL class waiting hall to catch some sleep. Unfortunately, the steel chair felt more like a rock and with great difficulty and torture, we spent a couple of hours there. Outside on the platform, there were a few families sleeping on the floor. Upon asking, we found that they were headed to Ramdevra Mela. Ramdevra is near Pokhran on Raikabagh Palace – Jaisalmer line.
Around 04:30 – 04:45 AM, we freshened up, had a cup of hot pipping tea and climbed up the foot-over-bridge to proceed to the MG platform to catch our ride to Mavli. On the way, we spotted an old MG tanker parked at the far end of the platform.
52073 Marwar Jn. – Mavli Jn. was a 5-coach consist and was headed by a Phulera YDM4 6674. The loco pilots came soon after and cranked up the loco. We had a quick look at the loco and then went to find seats for ourselves. First coach – full, Second coach – full… Fifth coach – Full. We again went to the first coach and came back all the way till the last and fifth coach. This went on till the guard came and asked a few people sleeping in the seats to make way for us.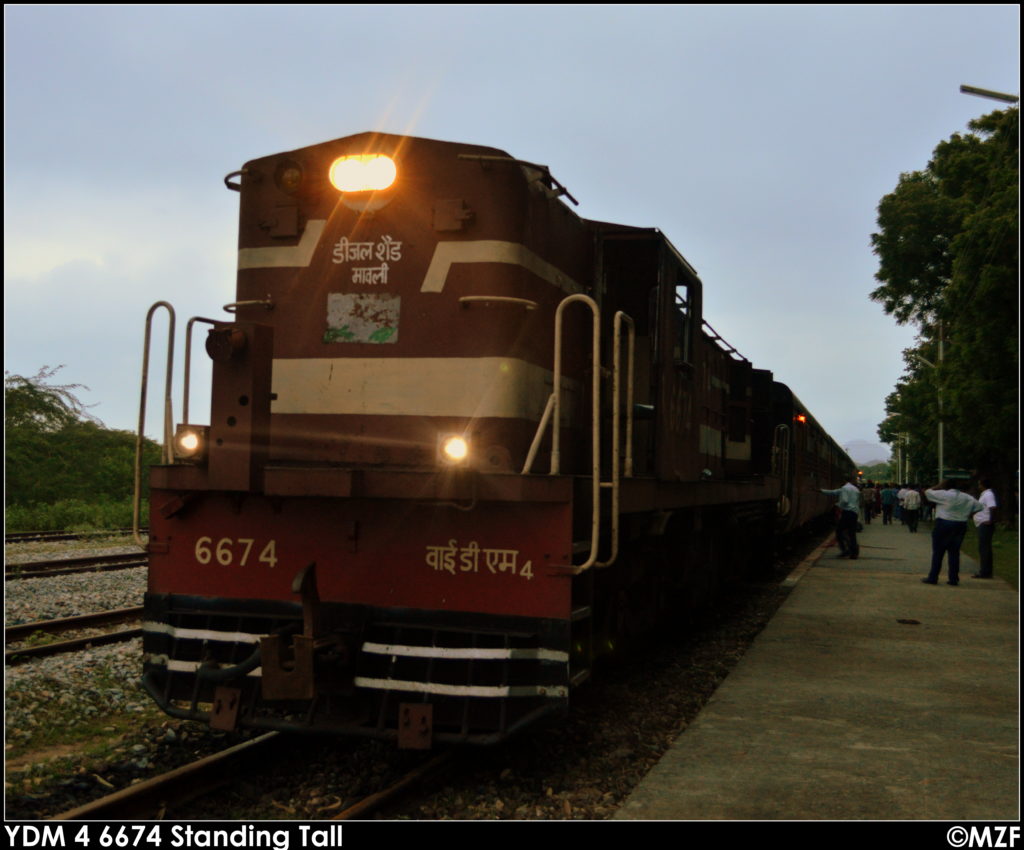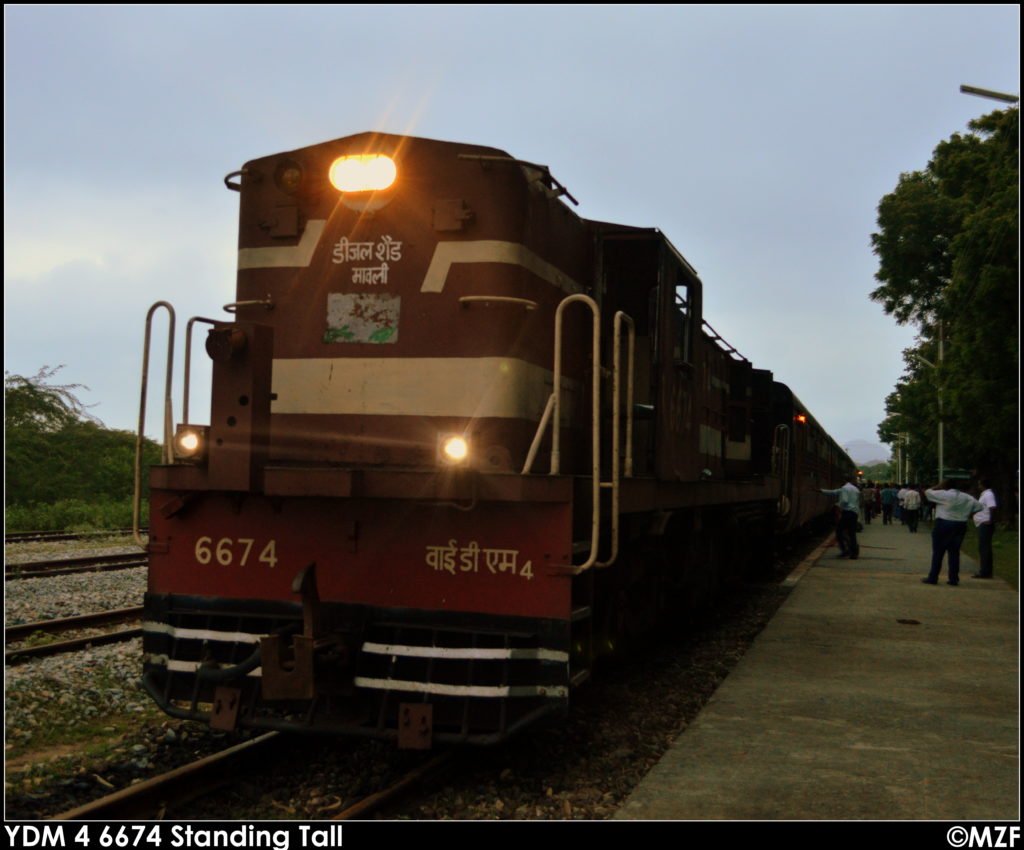 The coach reeked of alcohol and we thought it's better to travel standing rather than sitting there. We again went to the first coach, kept our bags on the luggage rack and stood near the door.
At sharp 05:20 AM, the loco gave a sharp horn and started its long journey to Mavli. Our first stop was Phulad and the run till there was uneventful. The loco was madly honking all throughout as if it's a moving alarm clock to wake people up staying in the villages along the railway track.
A greenish landscape, greyish clouds with a glowing yellowish sun made up for an awesome sight. An icing on the cake was the cool breeze and a little drizzle that accompanied us almost till Mavli.
Amidst all this, we reached Phulad which is a reversing station. The loco reversed and attached itself to the other end of the train. There were some MG coaches along with a lone MG tanker on one of the lines. At Phulad, we met Rajeev Nair, a railfan from Mumbai.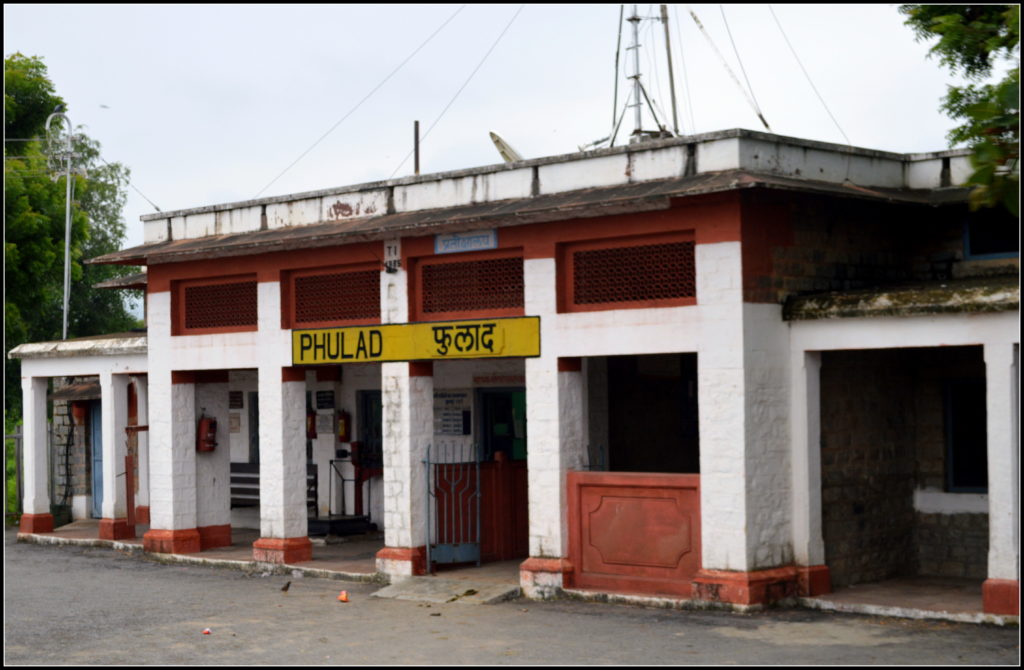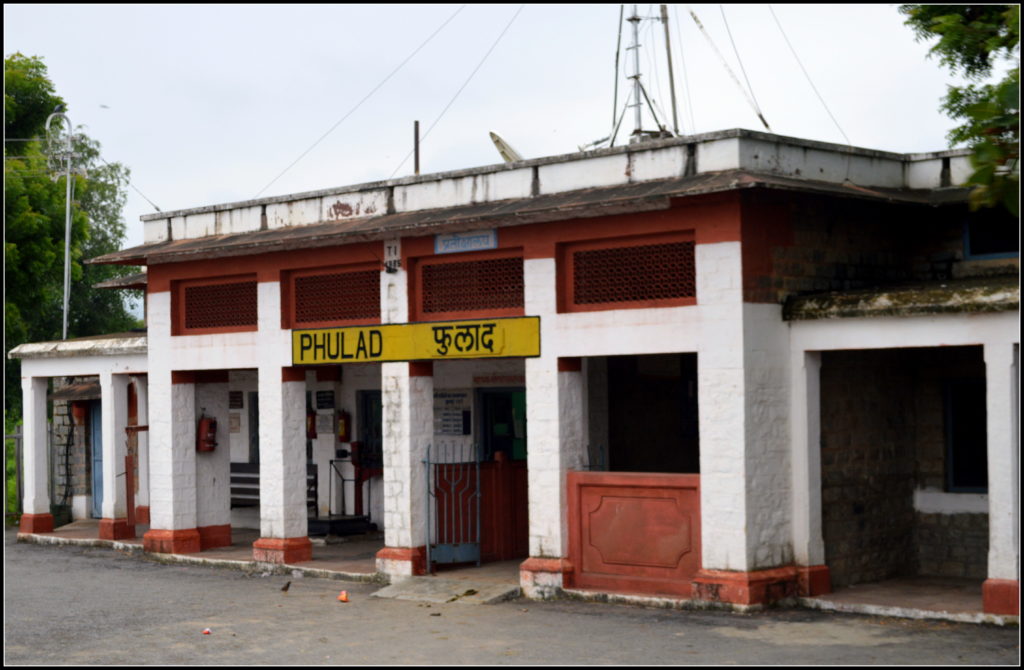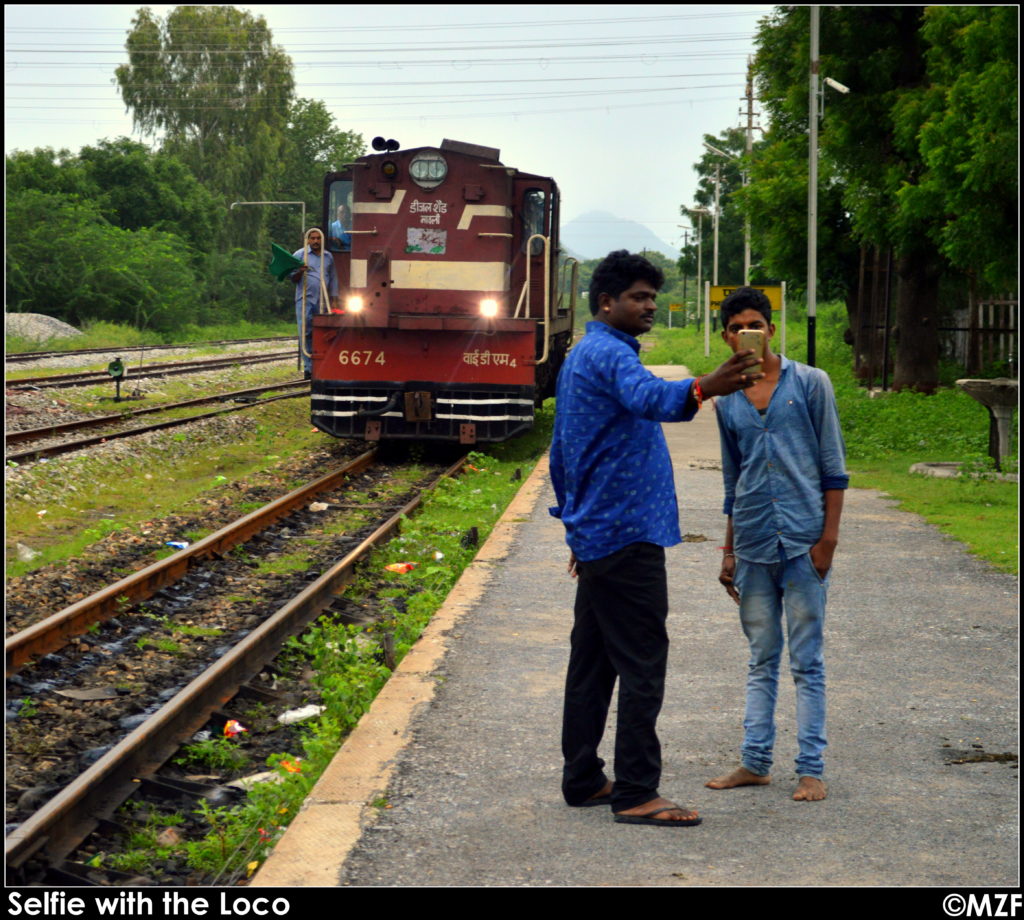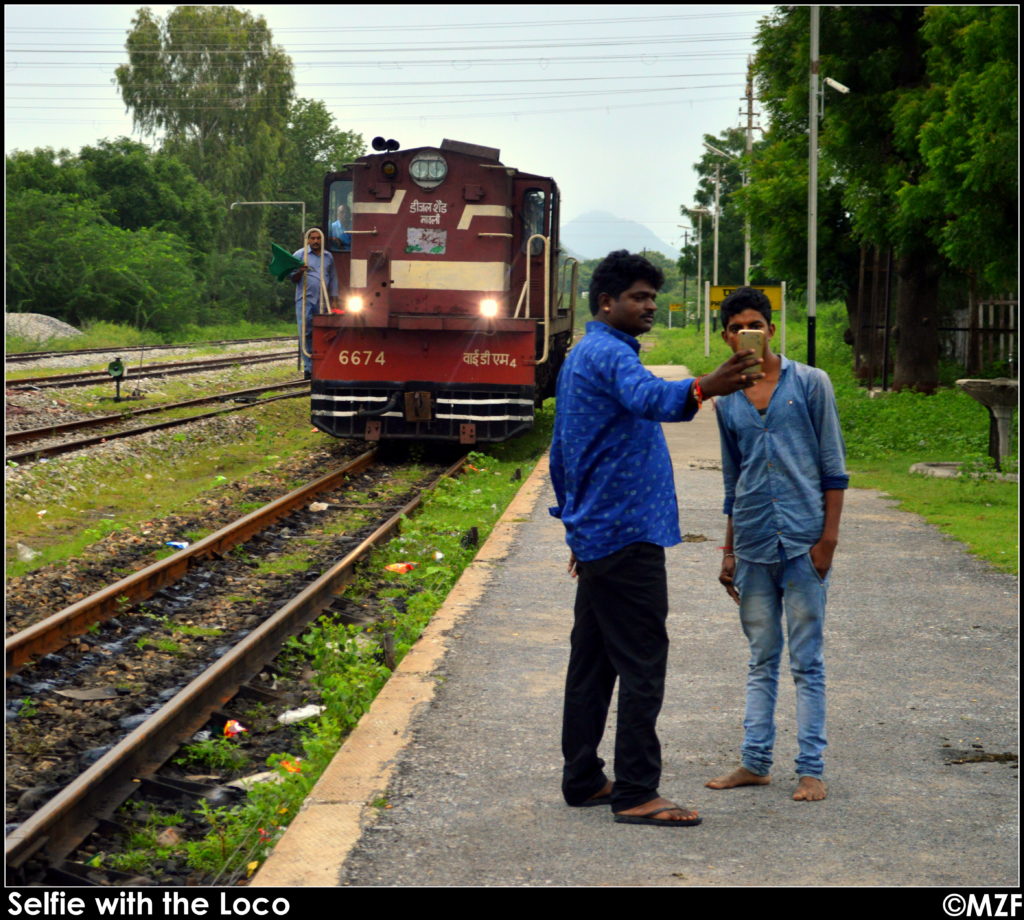 We pulled out of Phulad and started ascending the ghat section. Except for our train which was brown in colour, everything else was in various hues of green. Chugging and huffing and puffing, our train slowly made its way around the hills crossing small-medium rivulets through quaint little girder bridges. We passed through densely forested hills towering over lush green forested valleys. We could also spot a reservoir which was filled up to the brim.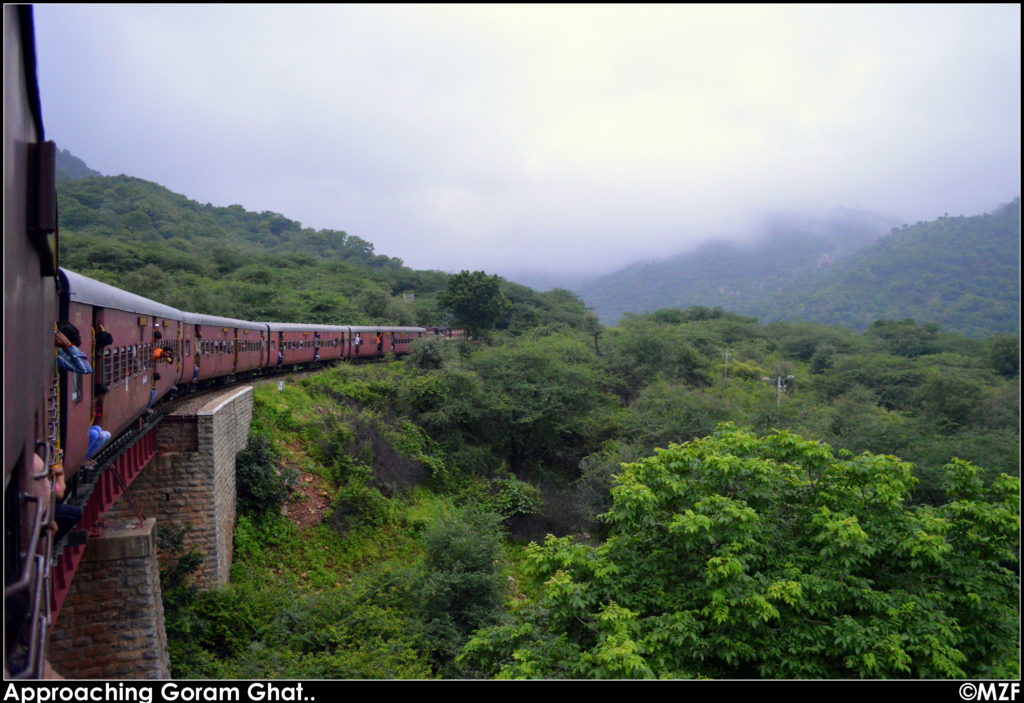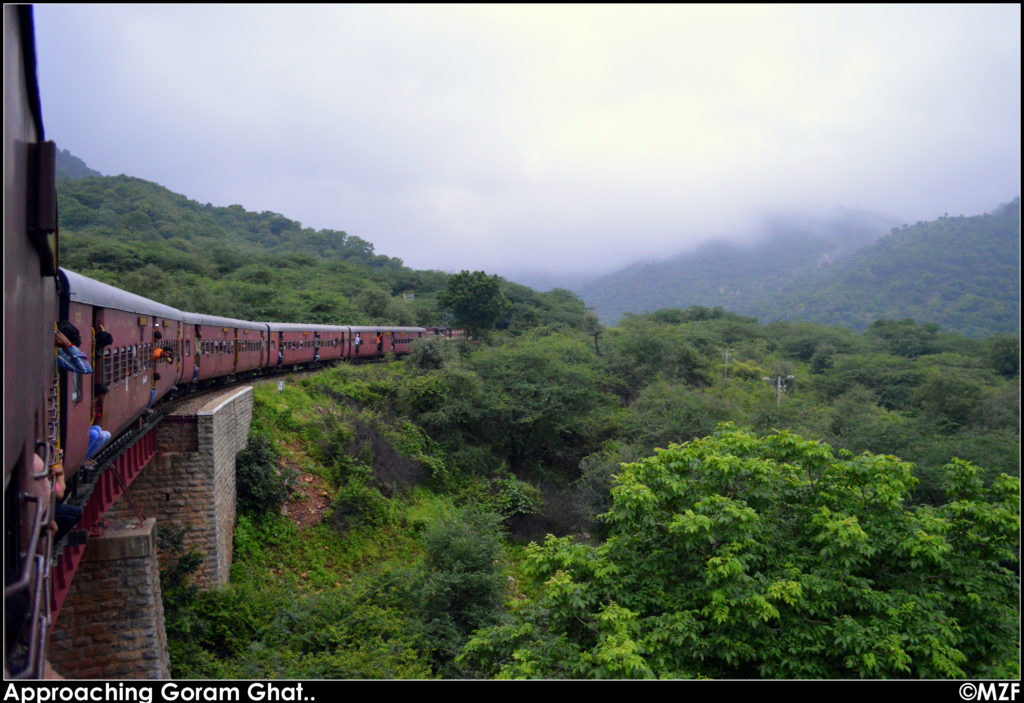 Along the way, there were a lot of small waterfalls and we also crossed two tunnels between Goramghat and Khamblighat. Peacocks and langurs were also spotted in the jungles and along the tracks.
Slowly and calmly we trundled along and descended Goramghat and reached Khamblighat plains. The train emptied out here and we were lucky to have a full bay to ourselves. Ganesh Iyer, my friend, got an emergency window seat and enjoyed the ride till Mavli thoroughly noting down every minute detail in his mind.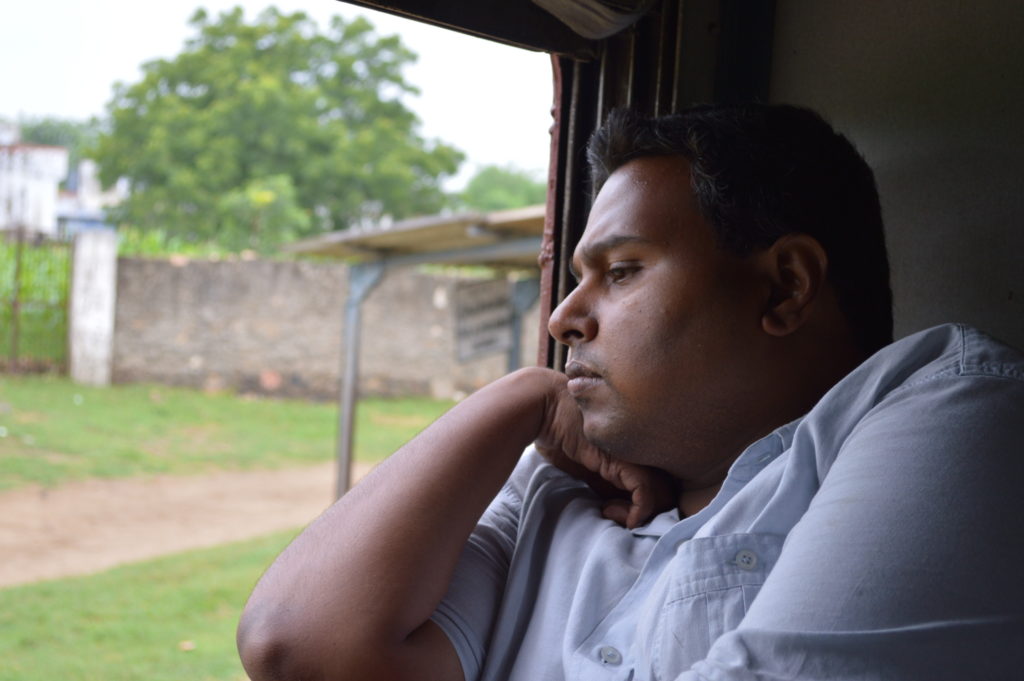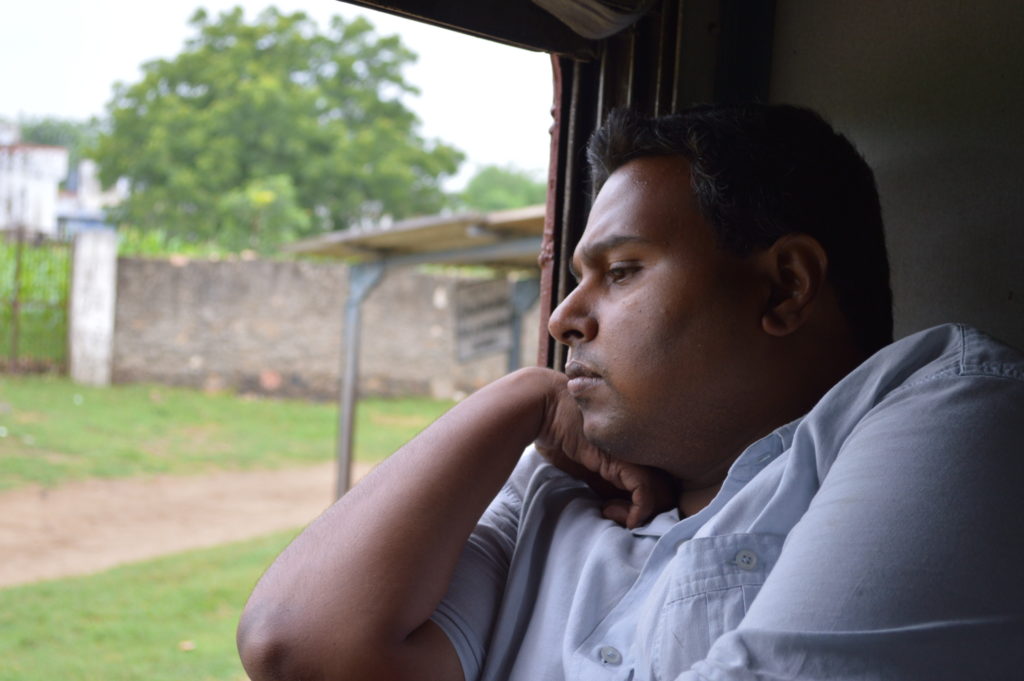 We also noticed one peculiar thing – There were no ticket counters at any station en route. The guard doubled up as a ticket clerk and used to issue tickets to passengers. After issuing the tickets, he used to wave the green flag and the train used to move.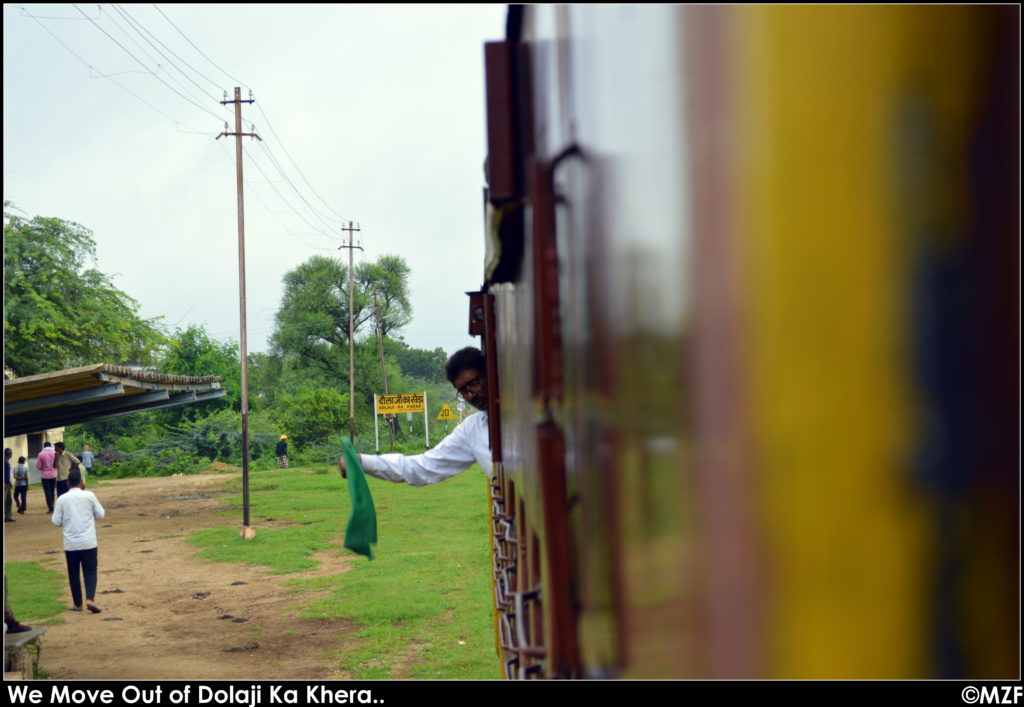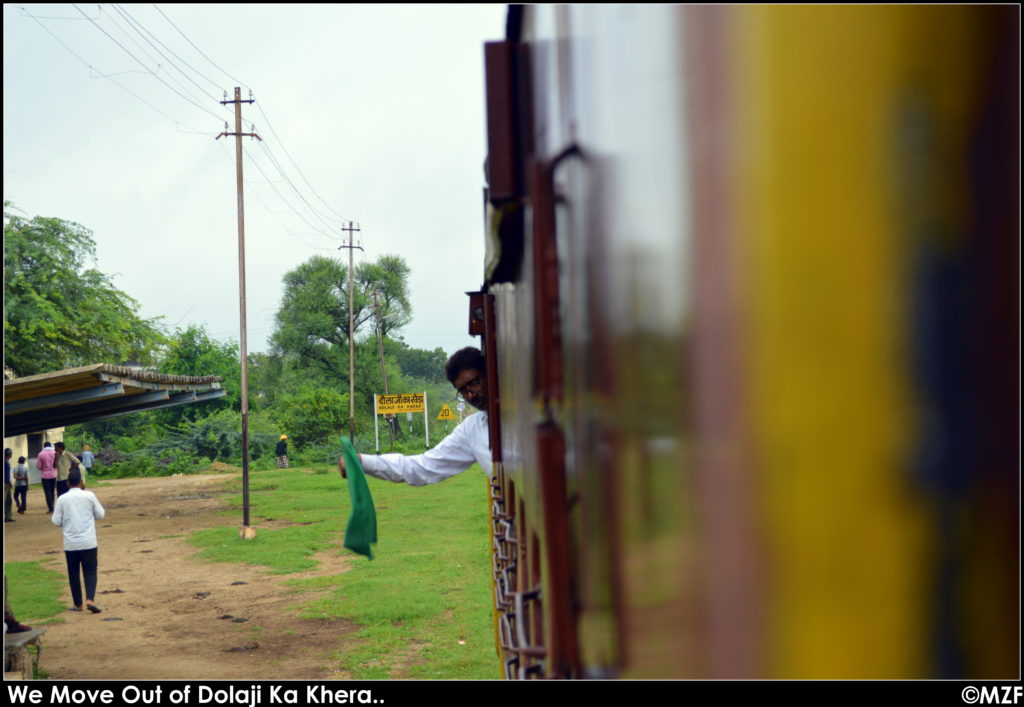 At Charbuja road, we were made to wait around 30 mins for a crossing with 52076 Mavli Jn – Marwar Jn. pass led by Mavli YDM4 6655. Once the crossing was done and dusted, we moved forward at a sedate pace maintaining a delay of 25-30 mins. We also crossed the westernmost tributary of the Ganga river – Banas. which was almost full and had a good flow of water.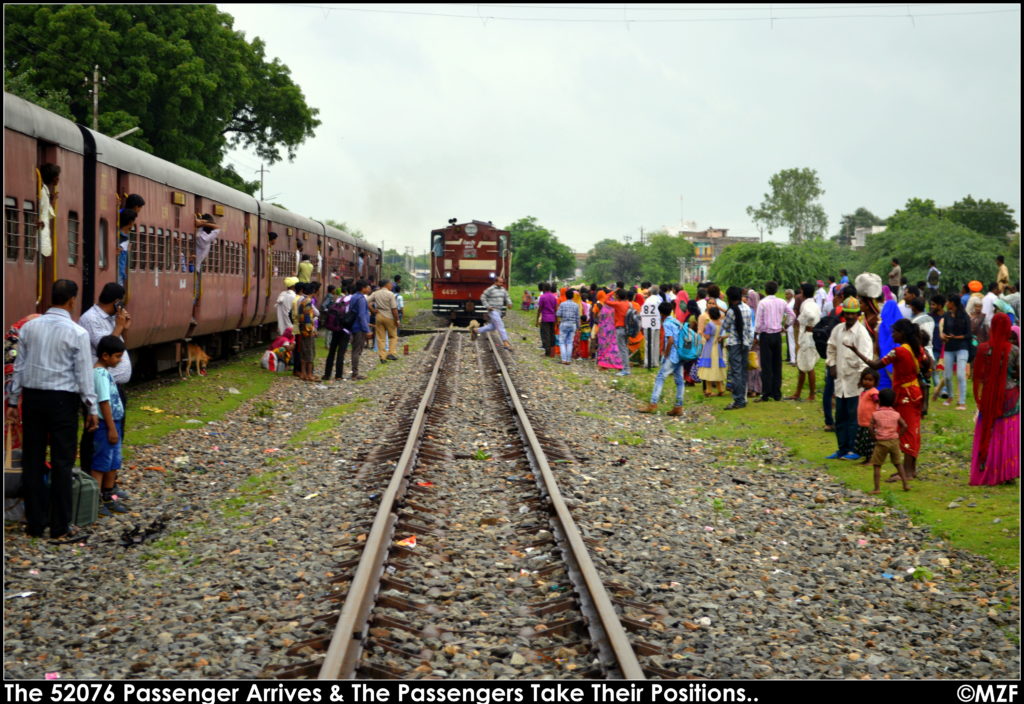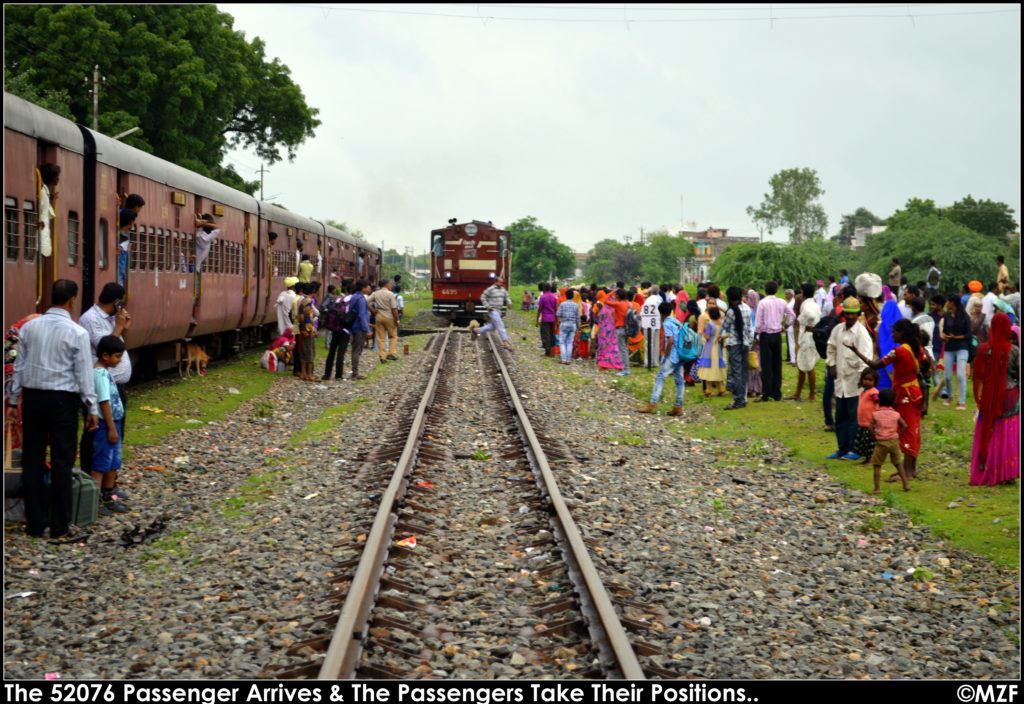 Just after crossing the river Banas, a broad gauge (BG) line thought to give us company. This meant we were approaching Nathdwara. Nathdwara is famous for its temple of Krishna which houses the deity of Shrinathji, a 14th-century, 7-year-old "infant" incarnation of Krishna.
After crossing Nathdwara and one more station later, we curved into Mavli Jn. platform number 5 at around 12:10 PM. Platforms 1 – 3 are broad gauge platforms while 4-5 are meter gauge platforms. Mavli Jn. is a small MG heaven with a lot of MG locos, coaches and an inspection rake.
We crossed over to the broad gauge (BG) side and went to PF 1 and thought to buy something to eat. We had survived only on biscuits, cakes and a cup of tea till now. However, the food carts had more flies than the eatables. Hence, we avoided all of that and waited for our next train to Udaipur.
We were supposed to board 09721 Jaipur – Udaipur special and at sharp 12:30 PM, BGKT WDP 4 40033 charged into PF 1 with 09721. This train has been running for the last 3-4 years and is heavily patronized. We boarded our coach D1 which was jam-packed. Found our seats to enjoy an awesome acceleration behind the WDP 4.
In no time, we were literally burning and tearing the tracks. The loco was in no mood to slow down and was eager to reach Udaipur for a well-deserved rest. One of the best features of this high-speed train ride was a tunnel just before Udaipur. We entered the tunnel at top speed and a gush of cool wind hit our faces. It was one hell of an experience although it was short lived.
We arrived at Udaipur around 13:30 hrs and went in search of a retiring room to catch some rest and fill our tummies. However, all the rooms were closed for renovation and with the help of a local auto driver, we checked in to a hotel nearby. We had a proper and full meal post which had a quick power nap to refresh ourselves before heading back to the station to catch our train to Delhi.
With our journey almost reaching the penultimate stages, I just closed my eyes and recalled all the good times I had in the morning. This was one hell of a meter gauge ride which I was not going to forget for a long long time. However, with a train ride to come followed by a flight to Bangalore, what else has destiny in store for us?
Let's find that out in the last and final part coming next week. Till then, take care and be safe.
Comments & Suggestions are welcome 🙂
A few more pics of the MG ride can be seen below