When it comes to traveling within India, there's no mode of transport that comes anywhere close to the mighty Indian Railways. Covering the length and breadth of the nation, IR (Indian Railways) is one of the world's largest rail networks connecting the east to the west and north to the south.
An apt combination of speed, efficiency, safety, and comfort, Indian Railways has played a vital role in uniting people without any discrimination. The pleasure of being on a train, gazing at beautiful landscapes, meeting different people, tasting a wide variety of local food and beverages, etc. is exciting as well as a heart-warming experience for every traveler.
In this article, I cover the top 10 most beautiful train journeys to experience in India. Let's see how many can you check off from your bucket list this year.
#1. The Kashmir Valley Railway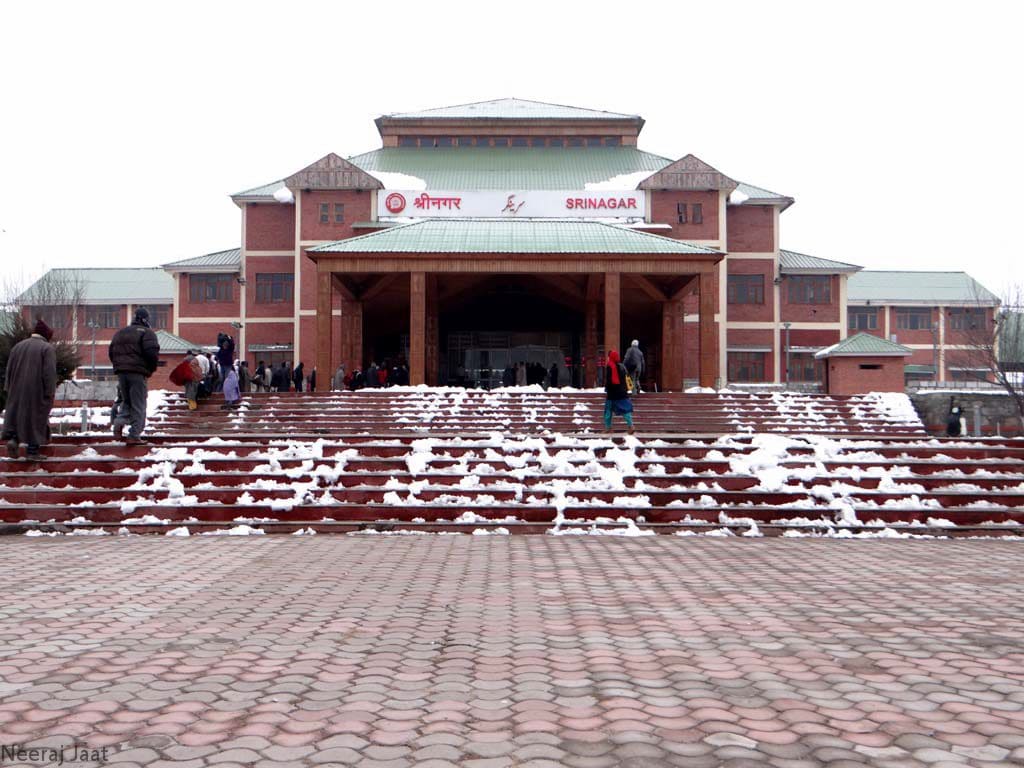 The Kashmir Valley Railway falls into 4 sections:
Jammu to Udhampur (53 km) operational since April 2005
Udhampur to Katra (25 km) operational since July 2014
Katra to Banihal (148 km) currently under construction and expected to open in 2021
Banihal to Baramulla (130 km) operational since October 2009
The entire route from Jammu to Katra and from Banihal to Baramulla is scenic and a treat during winters when it is covered with a blanket of snow. The route covers many tunnels, bridges, and viaducts. India's longest railway tunnel, the Pir Panjal tunnel stretching over 11 km falls on this route. Chenab river bridge, when ready, will be the highest railway structure in the world.
When the full route is operational, it will be a ride to experience, especially during the winter season.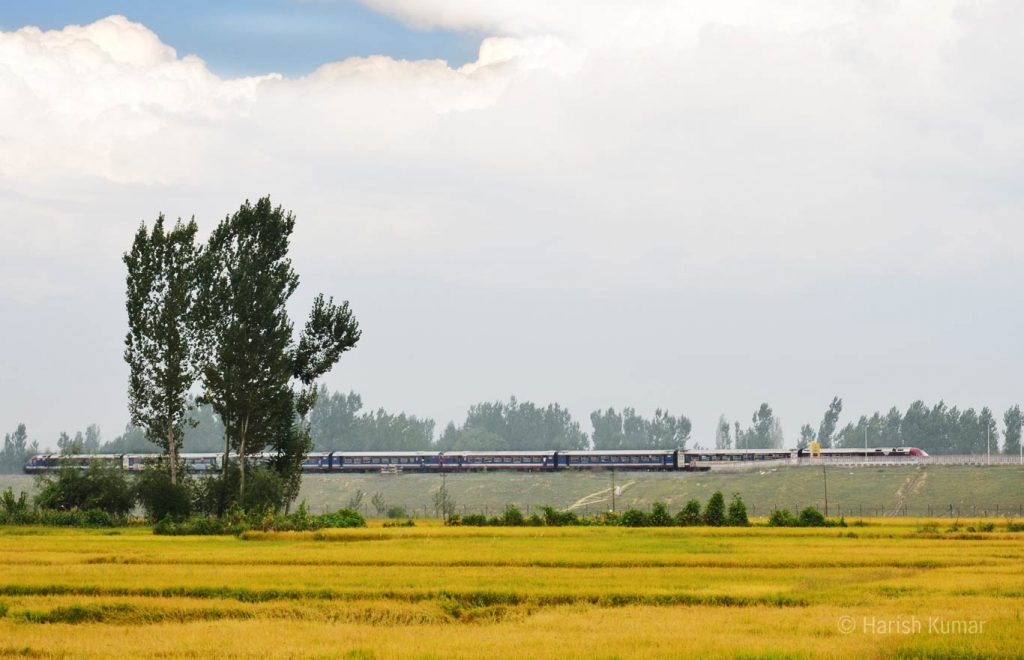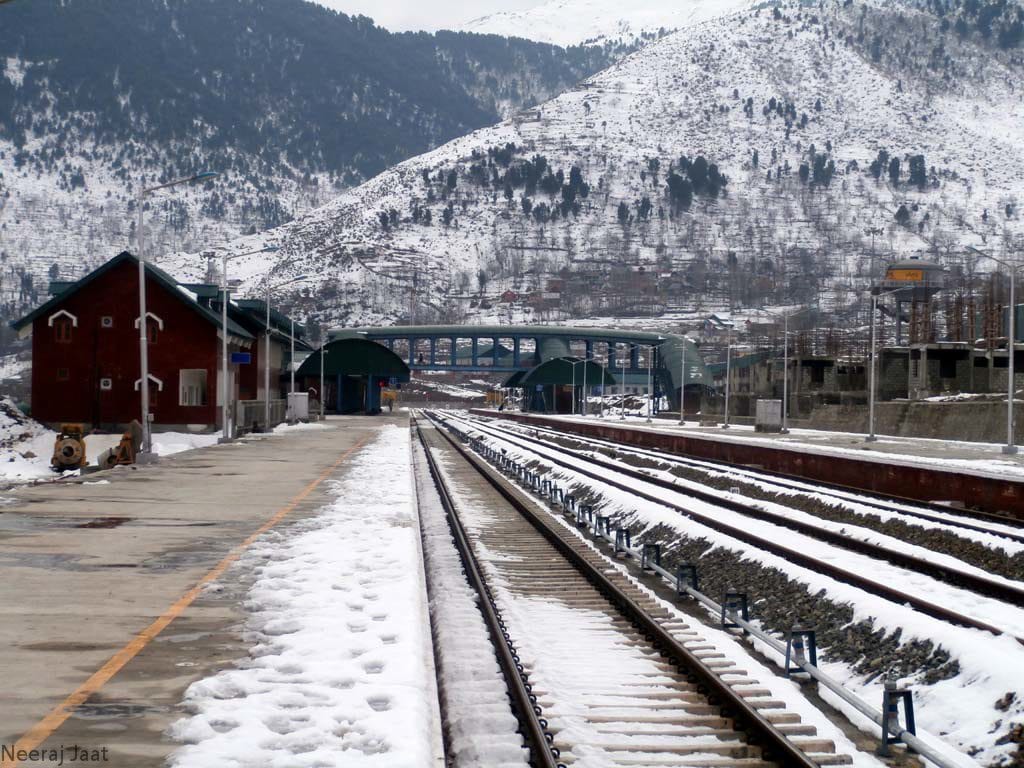 #2. Kalka Shimla Toy Train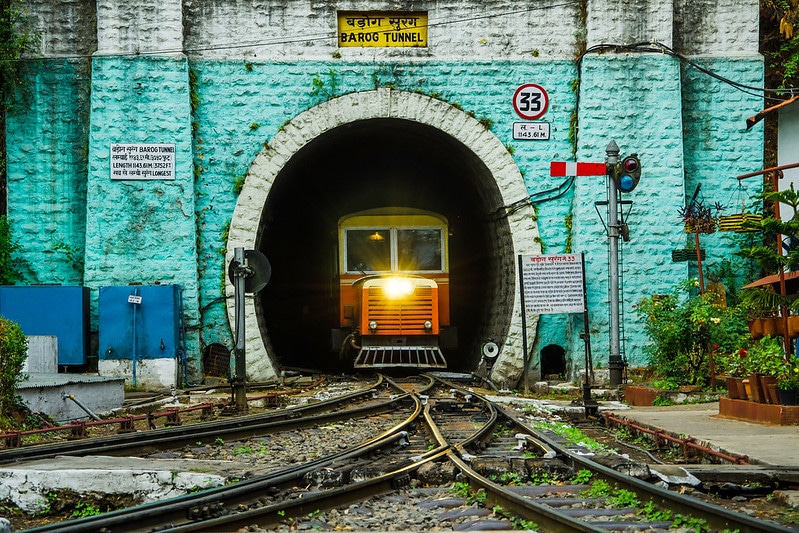 Known for its panoramic views of the hills, pine forests, and surrounding villages and measuring 2 ft 6 in, the Kalka Shimla Railway is a narrow-gauge rail line between Kalka and Shimla. One of India's best toy train rides, this section features 20 picturesque stations, 103 tunnels, 912 curves, and 969 bridges. The 1,143.61 m Barog tunnel just before the Barog station is the longest tunnel in this section.
UNESCO has certified the Kalka Shimla Railway as a World Heritage Site in 2008.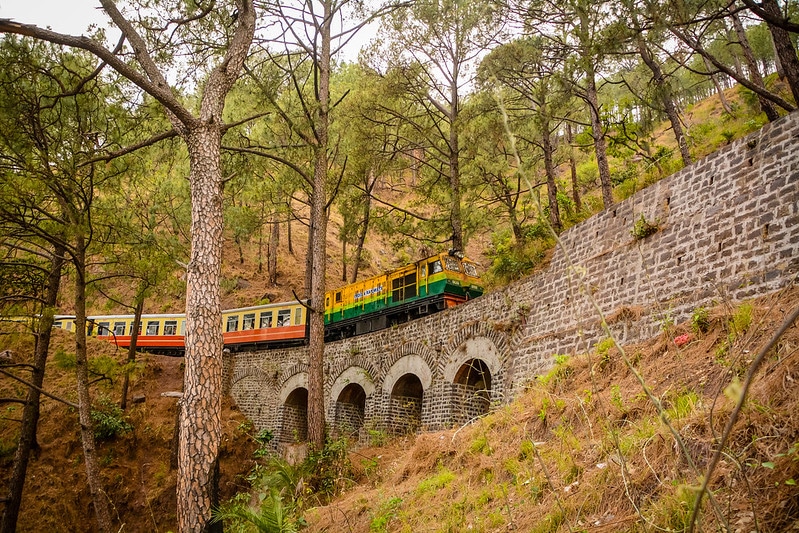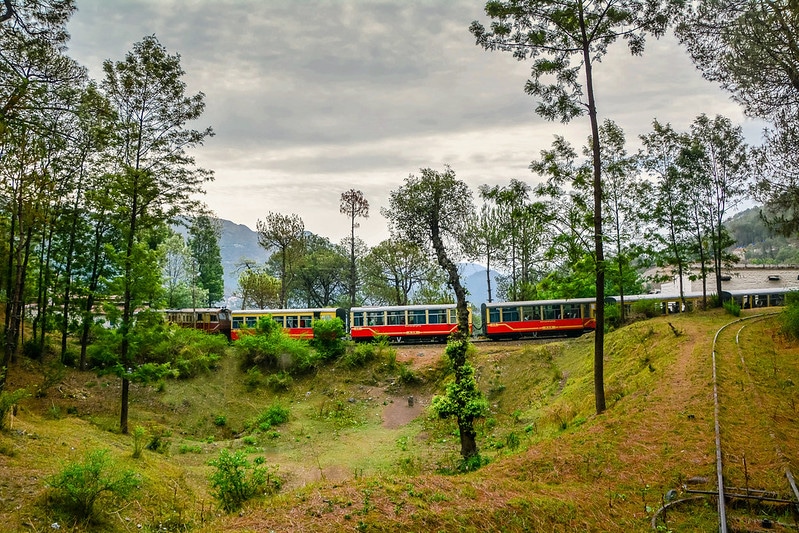 #3. The Kangra Valley Railway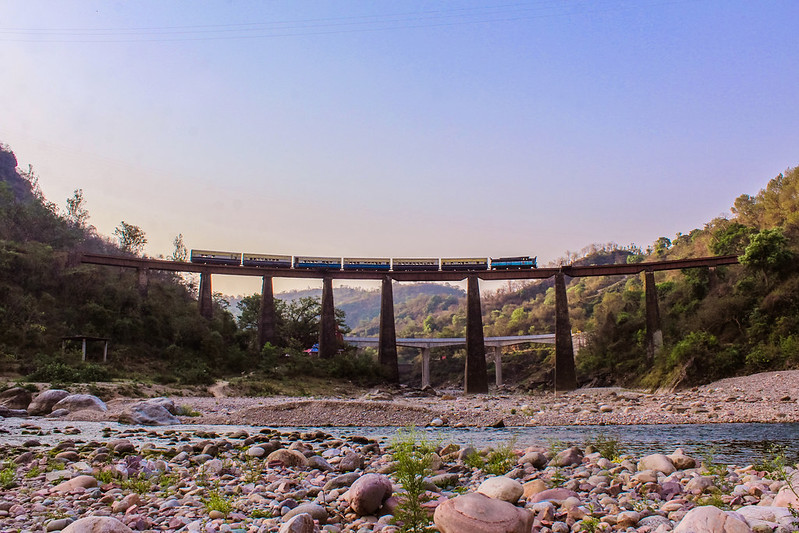 One of India's best kept secrets and offering breathtaking views of the Dhauladhar mountain ranges, the Kangra Valley Railway connects Pathankot in Punjab to Joginder Nagar in Himachal Pradesh. Travelling through the foothills of the Himalayas, the distance of 164 km is covered in about 9-10 hours.
This route offers a great chance to mix with the locals and witness rural India at its best.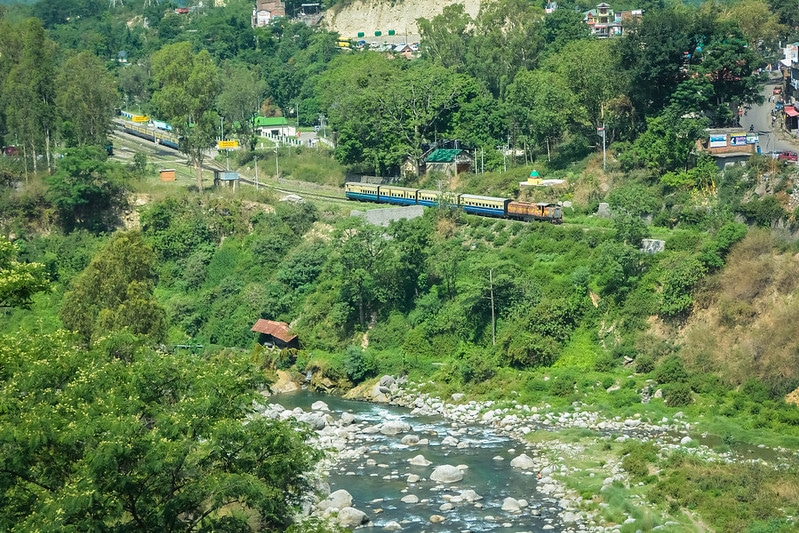 #4. Darjeeling Himalayan Railway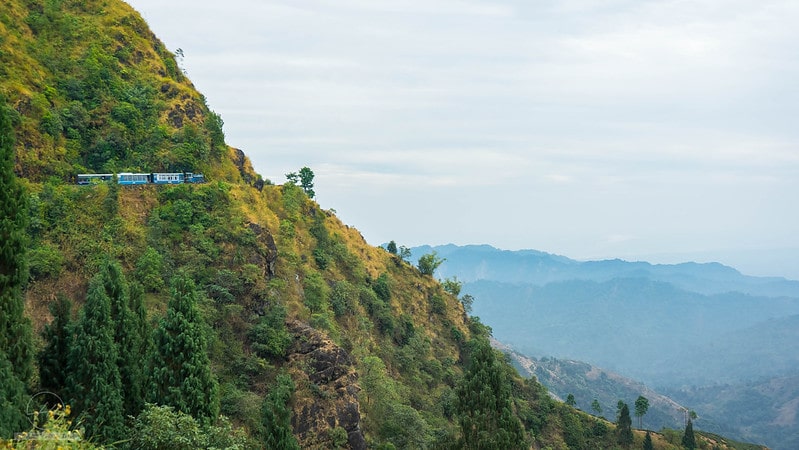 A UNESCO World Heritage Site, Darjeeling Himalayan Railway or DHR is a 2 ft narrow-gauge rail line connecting New Jalpaiguri and Darjeeling, a distance of 88 km. Using 6 zig zags and 5 loops, the toy train climbs from about 100 m to 2,200 m.
During holidays, there are special services between Darjeeling and Ghum (India's highest railway station). On special occasions, steam specials are also run hauled by Britsh-built B-class steam locos.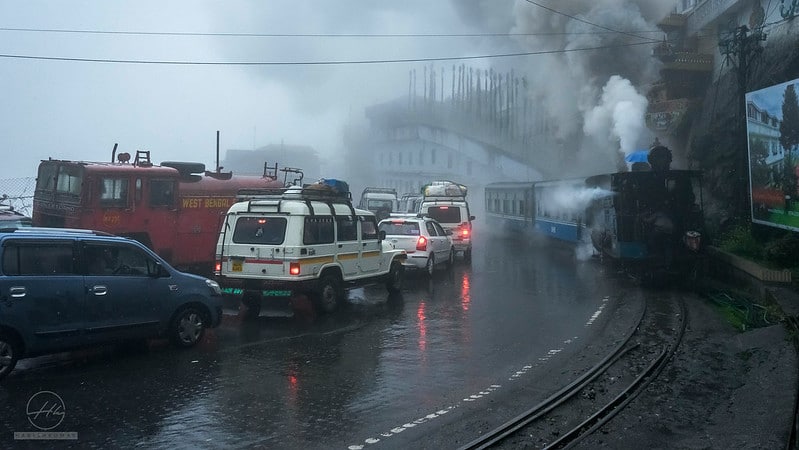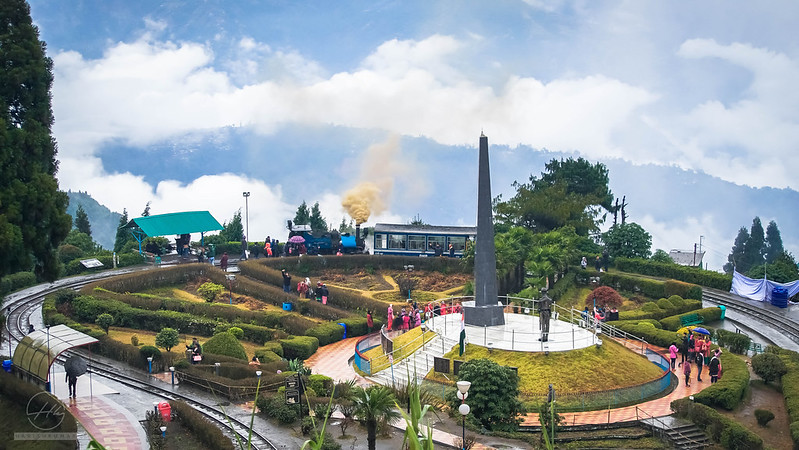 #5. Nilgiri Mountain Railway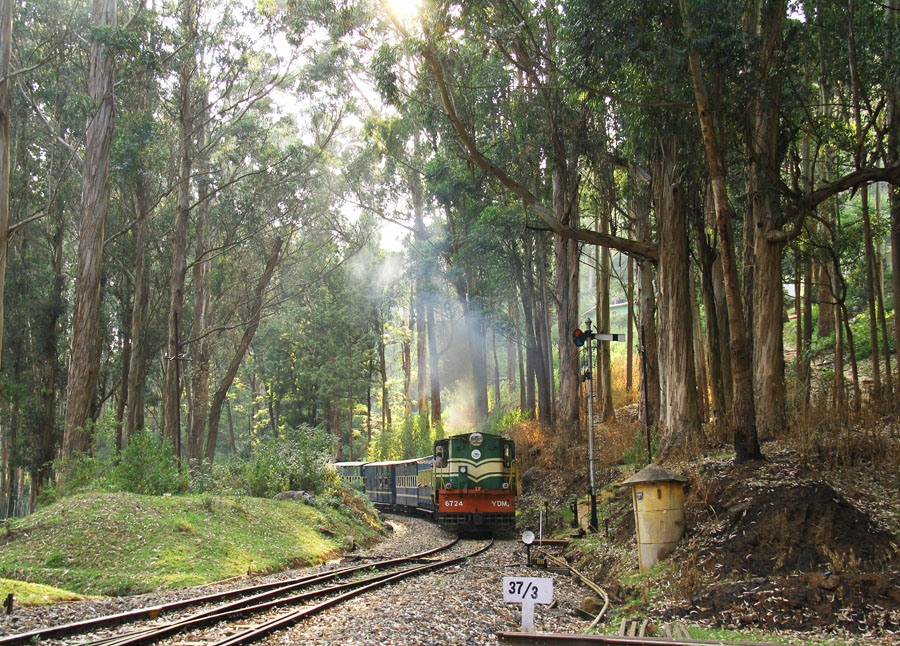 A UNESCO World Heritage Site, Nilgiri Mountain Railway (NMR) was built by the British in 1908. Being the only rack railway in India, this route has the steepest track in Asia with a maximum gradient of 33%. Trains between Ooty (Udhagamandalam) and Coonoor are hauled by diesel locos while the ones between Coonoor and Mettupalayam are hauled by 'X' Class steam rack locomotives.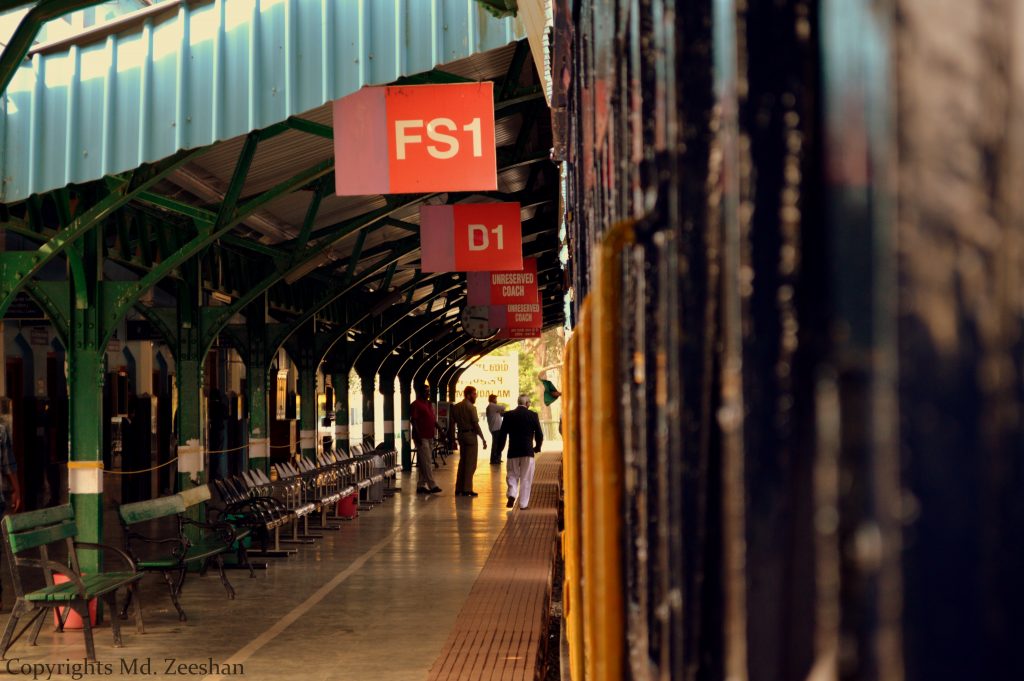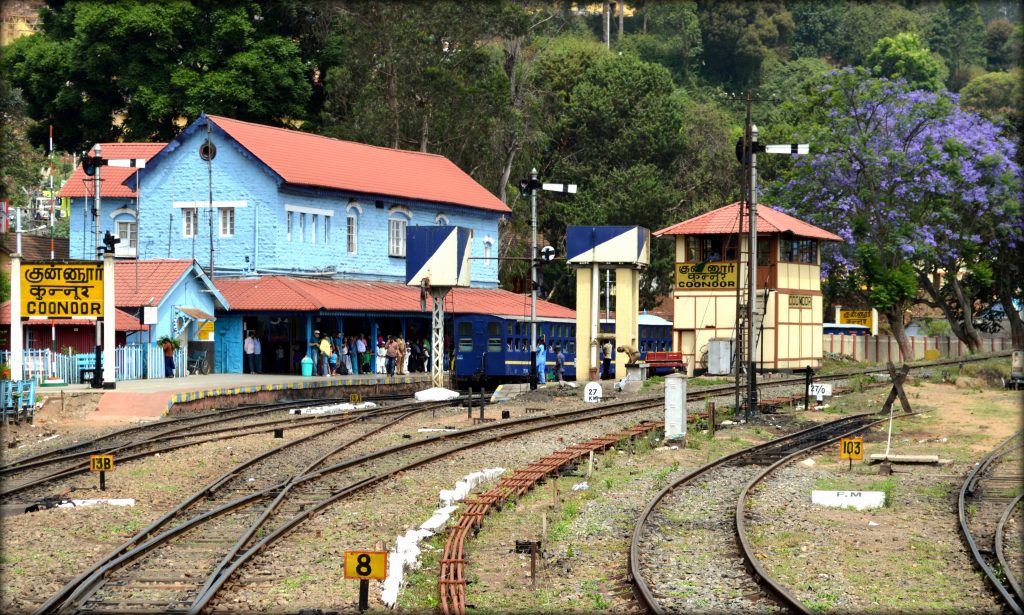 #6. Neral Matheran Hill Railway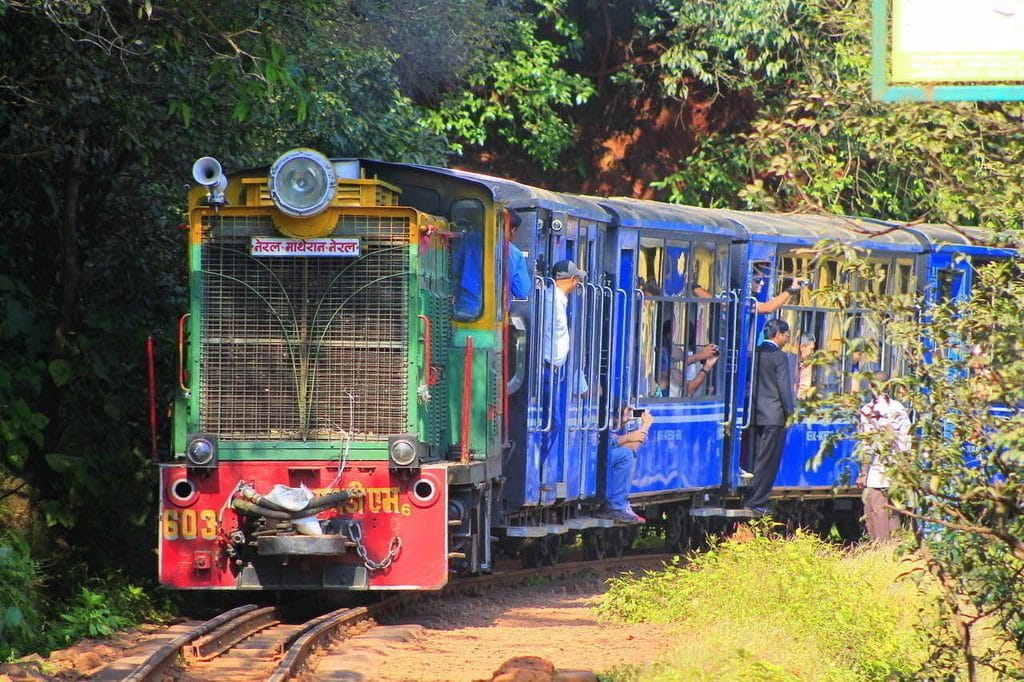 The Neral Matheran Hill Railway connects Neral & Matheran in the Western Ghats, a distance of 21 km. Administered by Central Railways, the construction of this railway line was completed in the year 1907.
Notable features of the route include – the steep grade of Bhekra Khud; the One Kiss Tunnel; a water pipe station, which is no longer in operation; Mountain Berry, which features two sharp zigzags; Panorama Point; and finally, the end of the route at Matheran Bazaar. This section is currently not operational and is expected to reopen next year.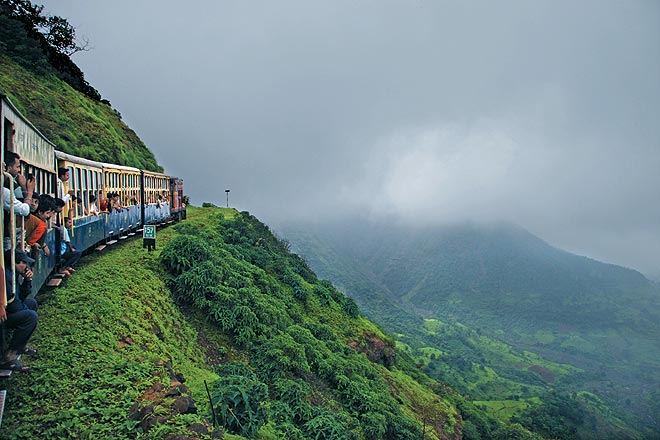 #7. Mandapam – Pamban – Rameswaram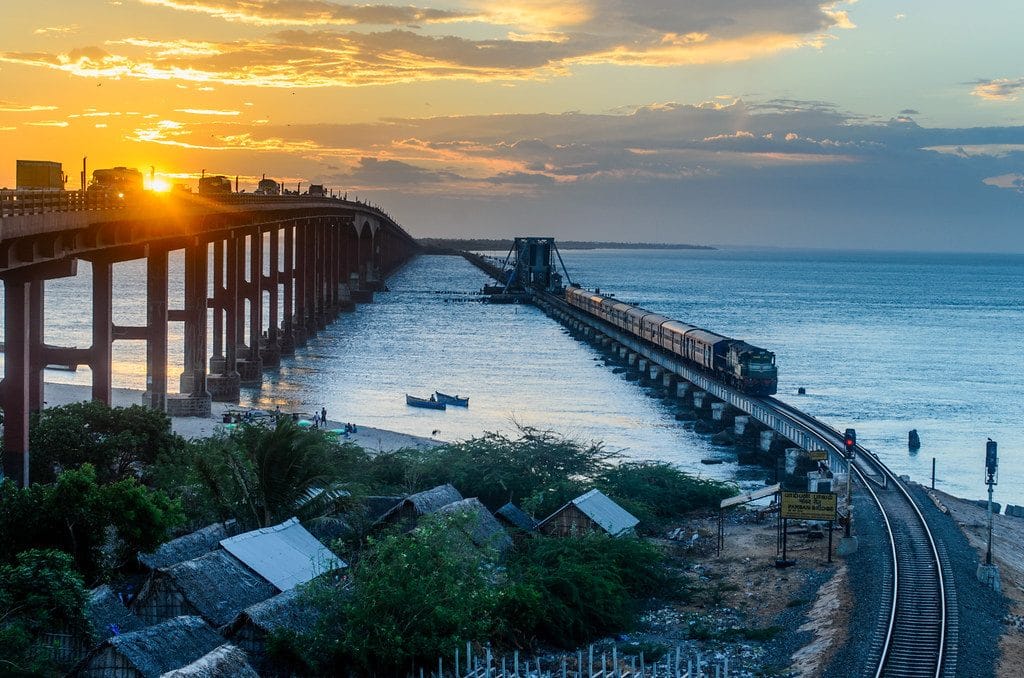 This adventurous, beautiful, and exhilarating rail route connects Mandapam in Tamil Nadu to the town of Rameswaram. Opened in 1914, this was India's first sea bridge. You see it once and you are bound to fall in love with it forever.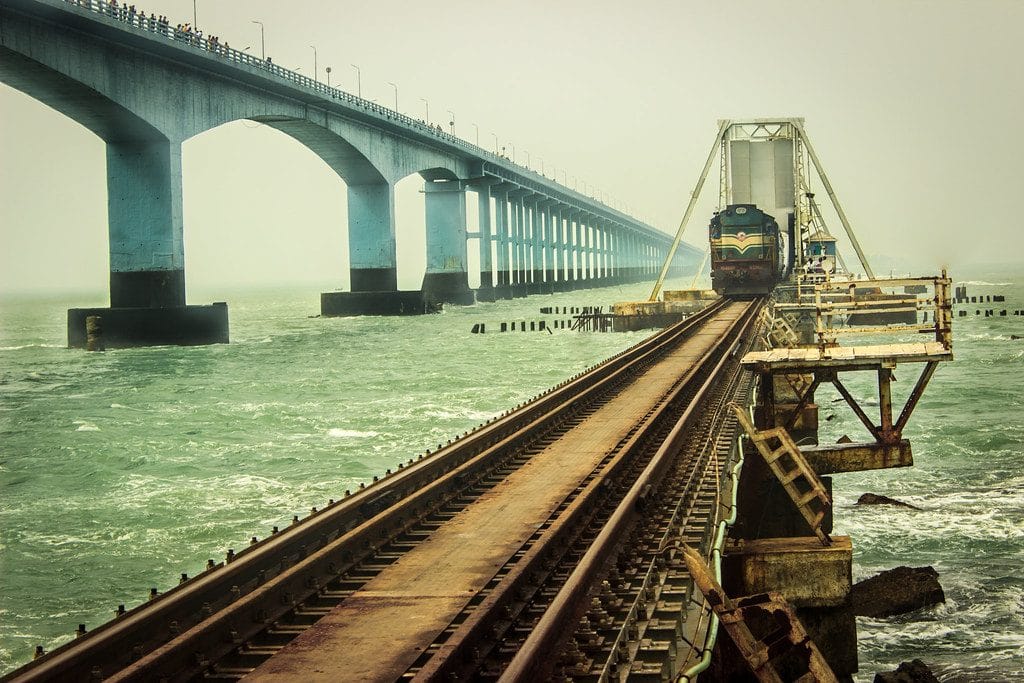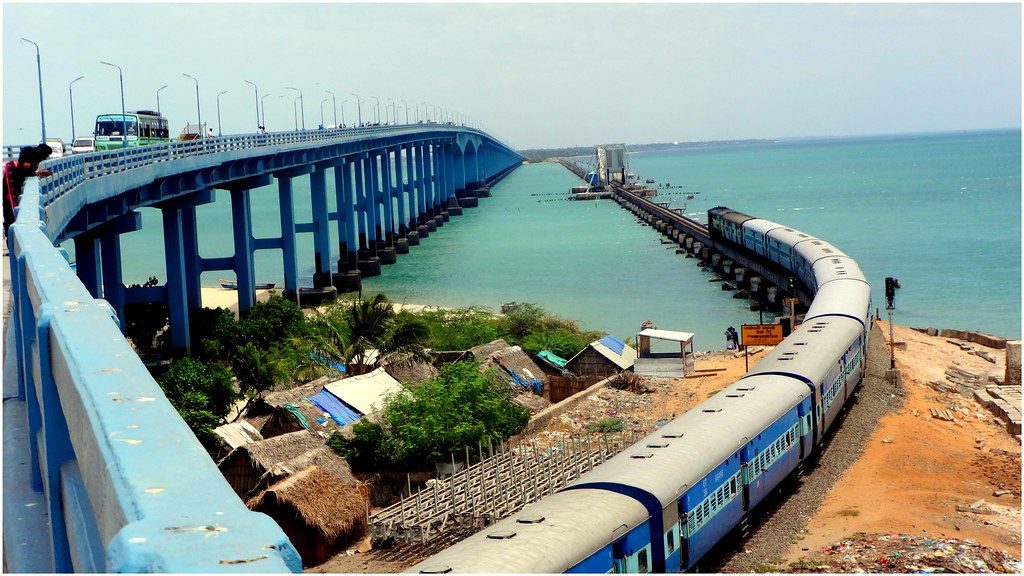 #8. Konkan Railway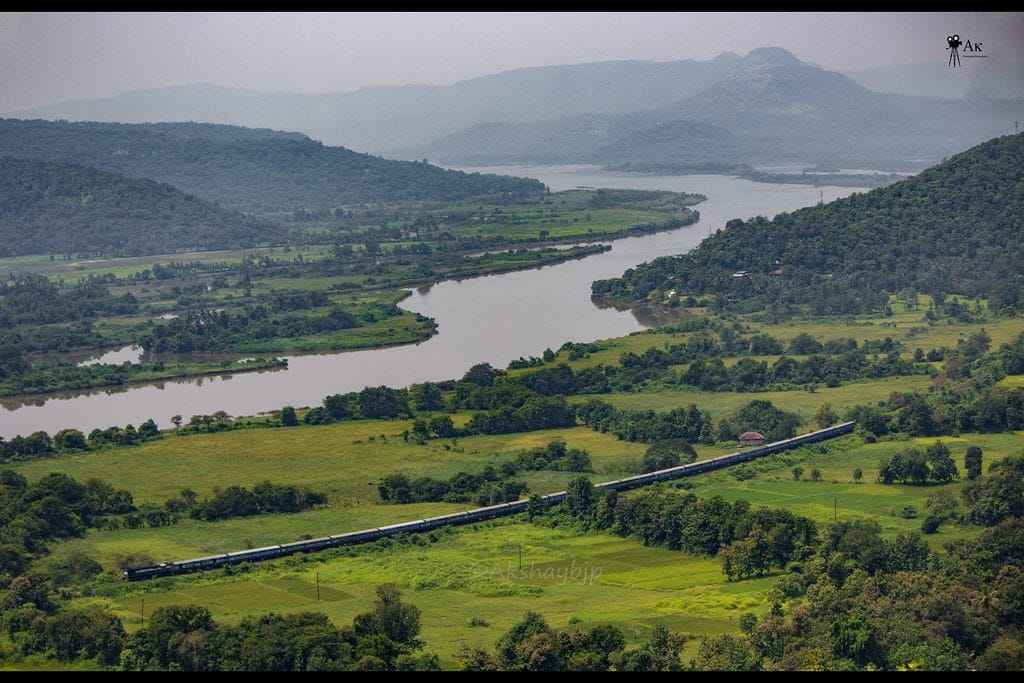 The 741 km Konkan Railway (KR) connects Maharashtra, Goa, and Karnataka states in India. The line runs parallel to the Arabian sea offering scenic views. On the other side, you have the mighty Sahyadri hills for the company. Travelling on this route is sure to give you some postcard-worthy moments for life.
You will encounter endless stretches of water, paddy fields, coconut plantations, and villages. The route also traverses the famous Panvalnadi viaduct which is India's tallest viaduct.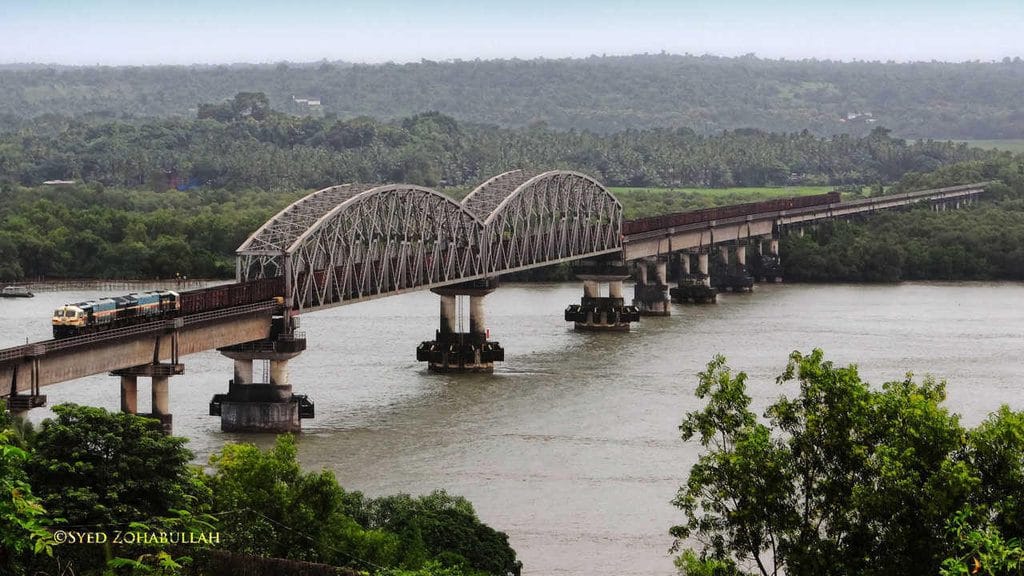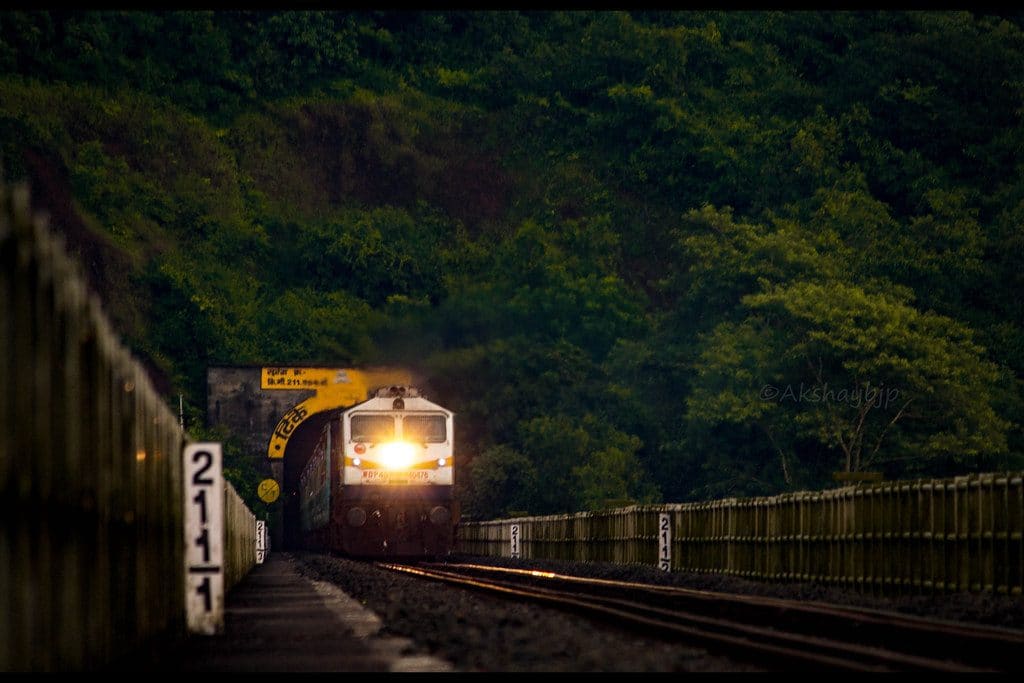 #9. Sakleshpur – Subrahmanya Road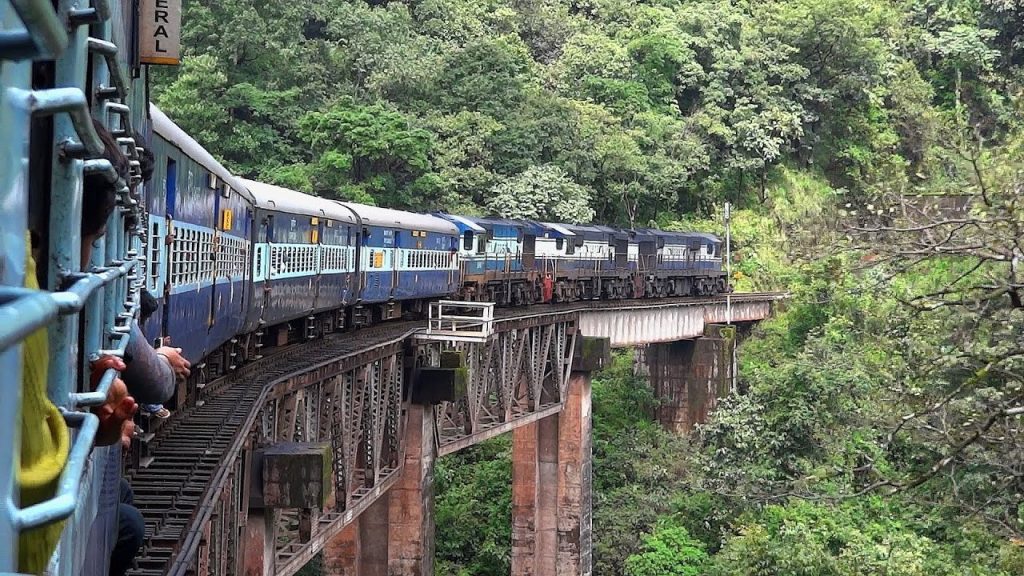 Part of the Bangalore – Mangalore rail route via Hassan, this section traverses through the famous and renowned Shiradi ghats. The best time to explore this section is to plan a visit after the monsoons (October – December) are over as this route is plagued by frequent landslides.
You will be treated to some breathtaking views of the Western Ghats and well as mini-waterfalls en route. With a plethora of tunnels and bridges, travelling on this route is bound to create memories forever.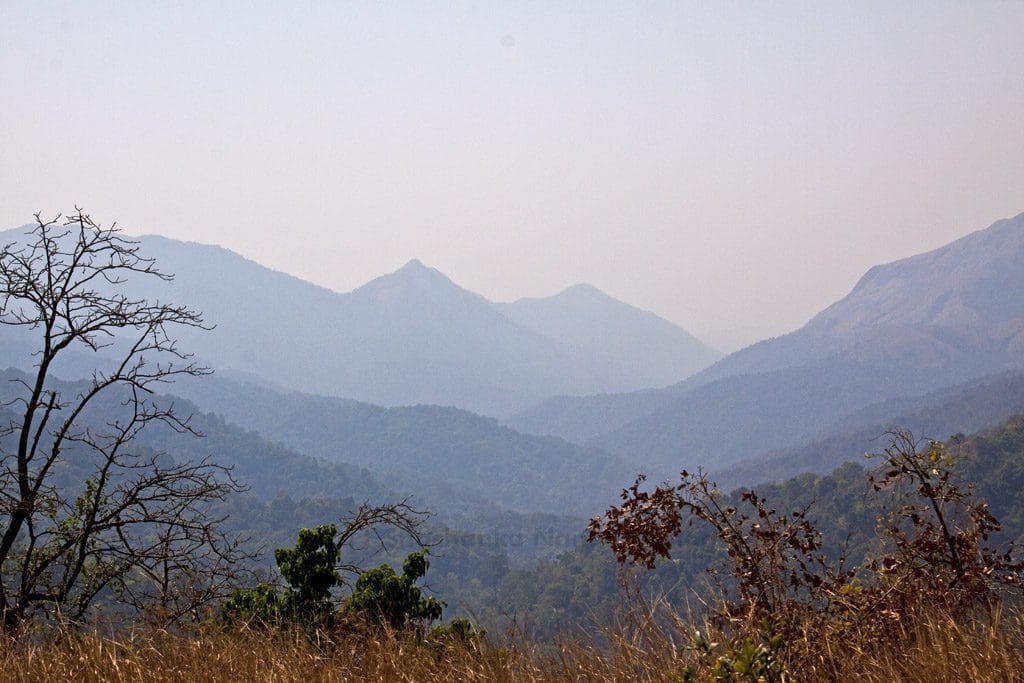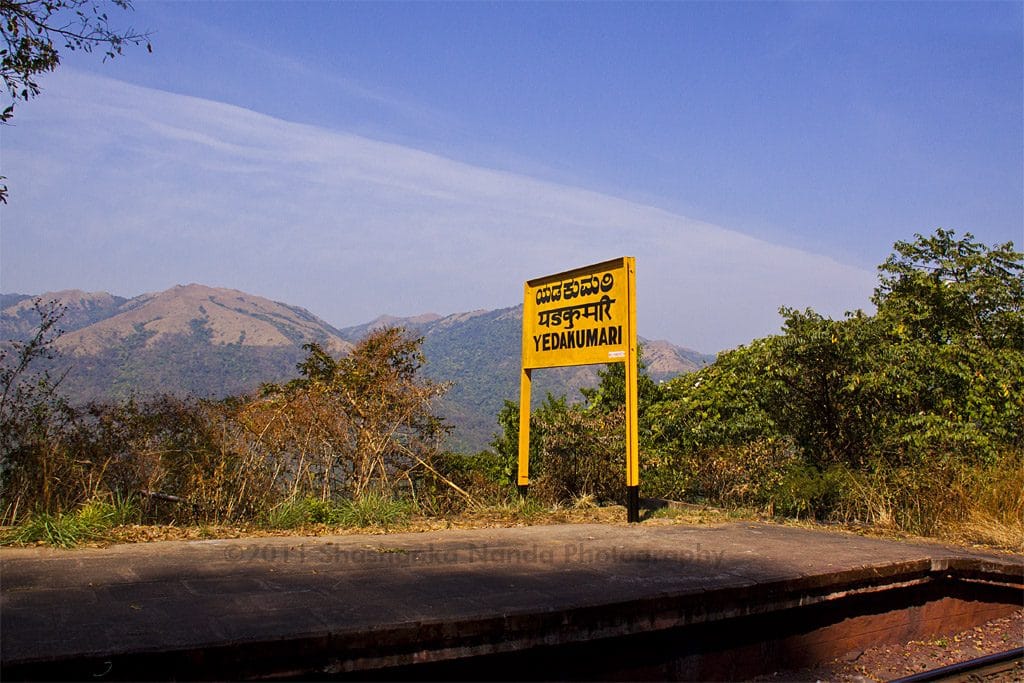 #10. Araku Valley Railways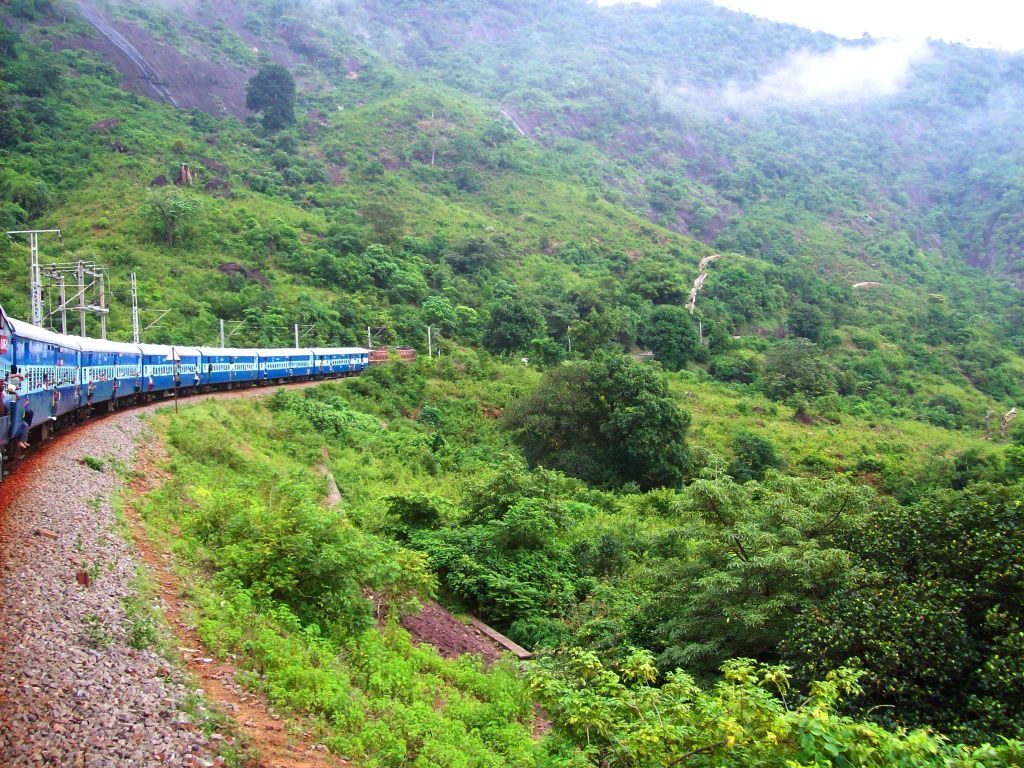 Referred to as the Ooty of Andhra, the Araku Valley lies in the Eastern Ghats roughly about 114 km from Visakhapatnam. This scenic valley falls on the Kothavalasa-Kirandul railway line of the East Coast Railway. The rail journey takes around 5 hours and there are a total of 58 tunnels and 84 major bridges on this route.
Indian Railways has recently started the Visakhapatnam – Araku AC Tourist Passenger connecting Visakhapatnam and Araku. This passenger train consists of 1/2 Vistadome coaches that are attached to the 58501/58502 Visakhapatnam – Kirandul Passenger. A treat for the eyes, the railway line goes through lush green forests, waterfalls, viaducts, as well as offers a connection to the widely popular Borra caves.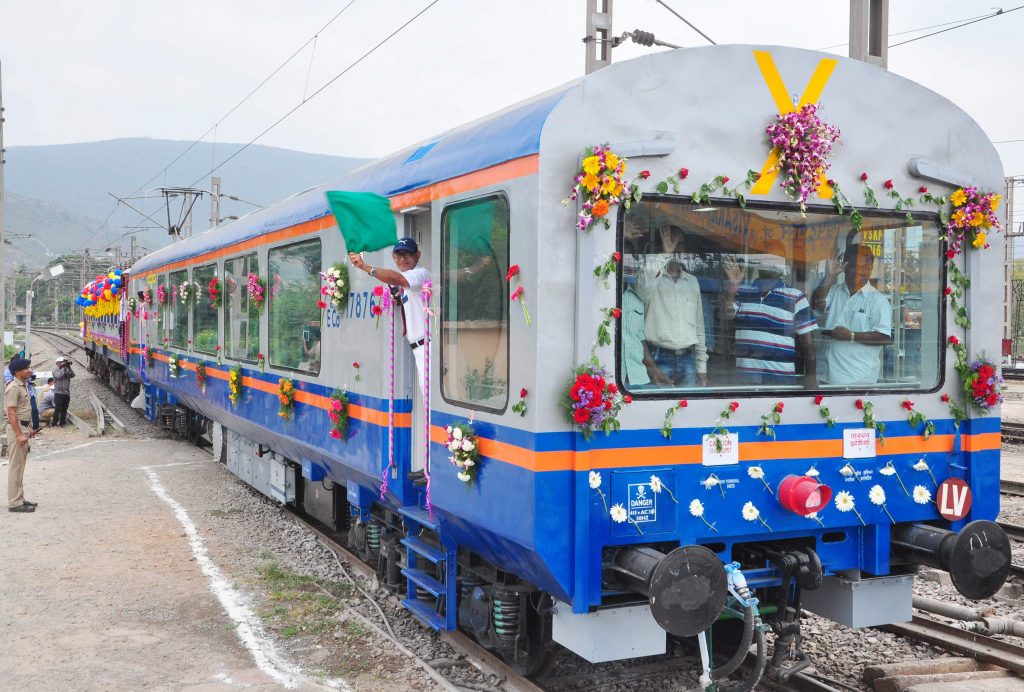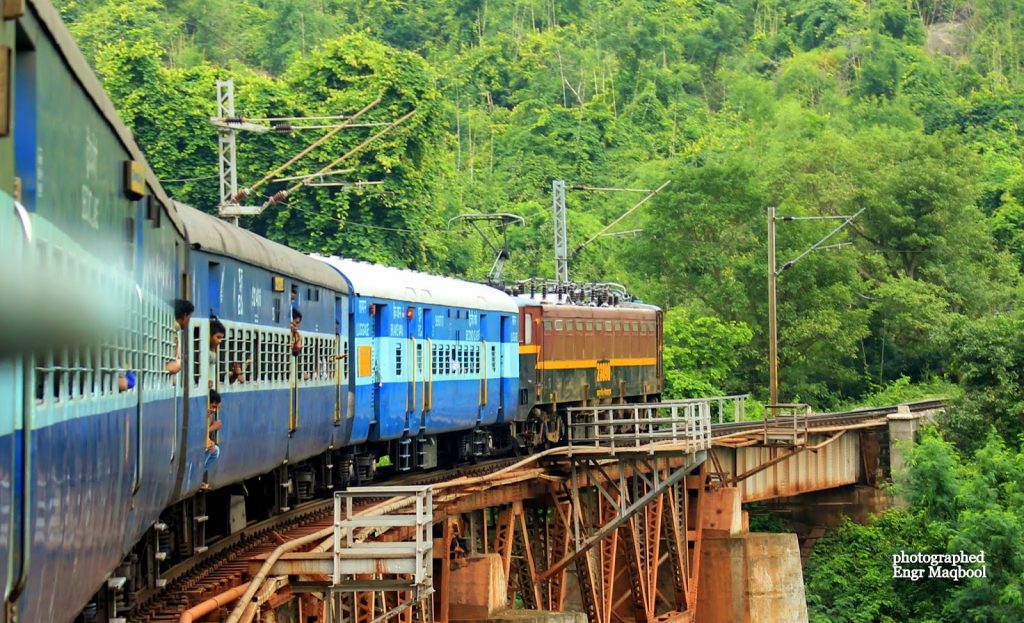 While I have tried including all the famous and scenic rail routes in this article, there are a lot of secret hidden jewels that Indian Railways boasts of. Some of these routes include – Londa – Vasco-da-Gama, Shoranur – Nilambur, Gandhidham – Maliya Miyana, Marwar – Mavli meter-gauge, Gwalior – Sheopur Kalan, and many more. I will surely try to cover these as well in future articles.
I hope you like this piece on the top 10 scenic and beautiful rail journeys in India. If you have any more routes to add, please let me know through the comments below. Till then, enjoy these rail rides which, for sure, will make your heart skip a beat.
Lastly, if you liked reading this article, please do take a moment to check out my compilation of the 100 best books on Indian Railways.
Featured Image Credits: Abhishek G, Harish Kumar, and Neeraj Jaat.