Whether you're on a quick weekend getaway or a short vacation or hiking through the Amazon rainforests, it's important to keep your travel documents in a safer and easily accessible place.
If your cash is stolen, you can request people or fellow travelers to help you out. If you lose any travel accessory such as a memory card, you can still purchase a new one but what if you lose your passport, the most important travel document. You would obviously not want to ruin your vacation by running around embassies, right?
A leather passport holder may seem like a luxury travel accessory but it can actually make your life much easier by helping you keep things safe and secure. Also known as a travel wallet, these have become a sought-after item for travelers across the globe.
A good travel passport holder is not hard to find. There are plenty of options available online and offline. Brands such as URBY as coming up with their own stylish and personalized versions of the leather passport holder that allows you to keep your cash, boarding passes, passport, cards, and even keys safely.
So, when I got my hands on the URBY passport cover, my joy knew no bounds. I always wanted to have a personalized passport holder and my dream was fulfilled by URBY. Here're a few first impressions of the leather passport holder: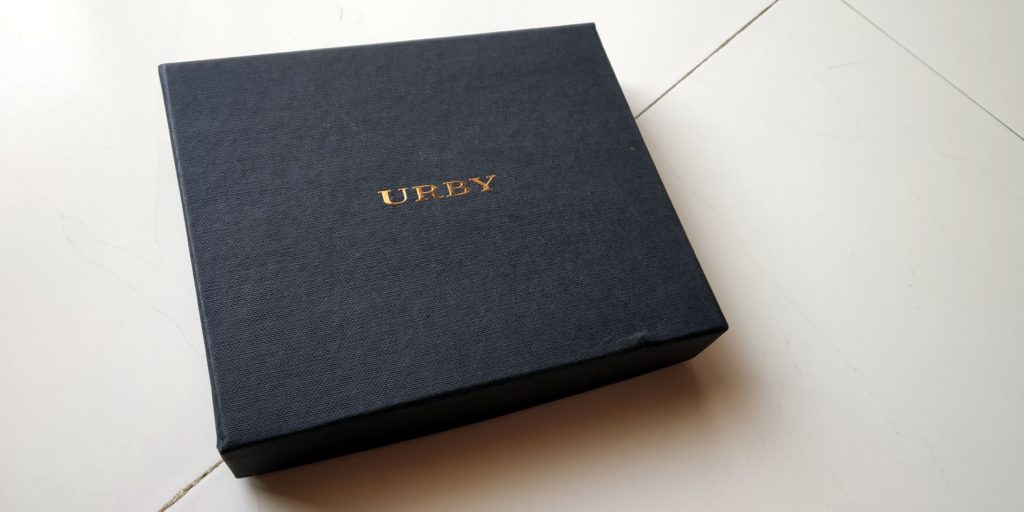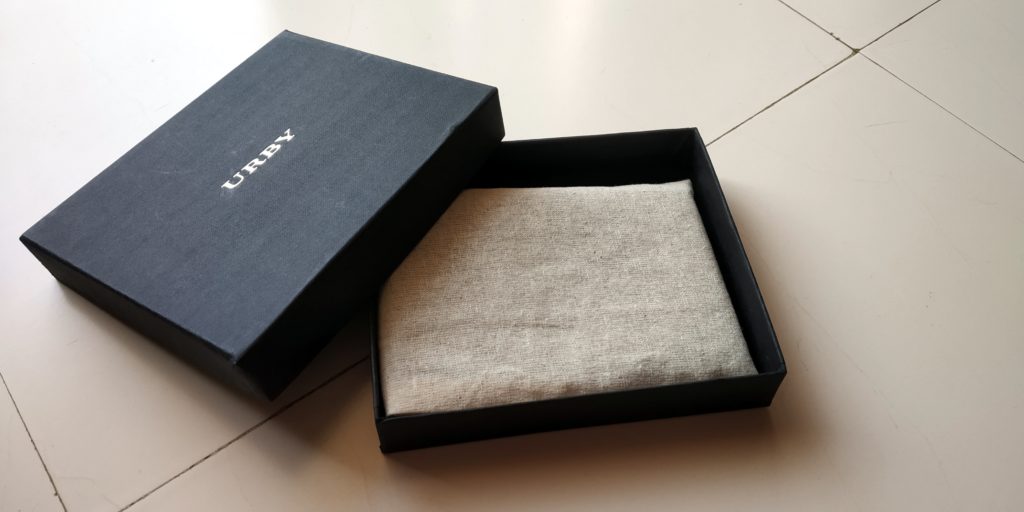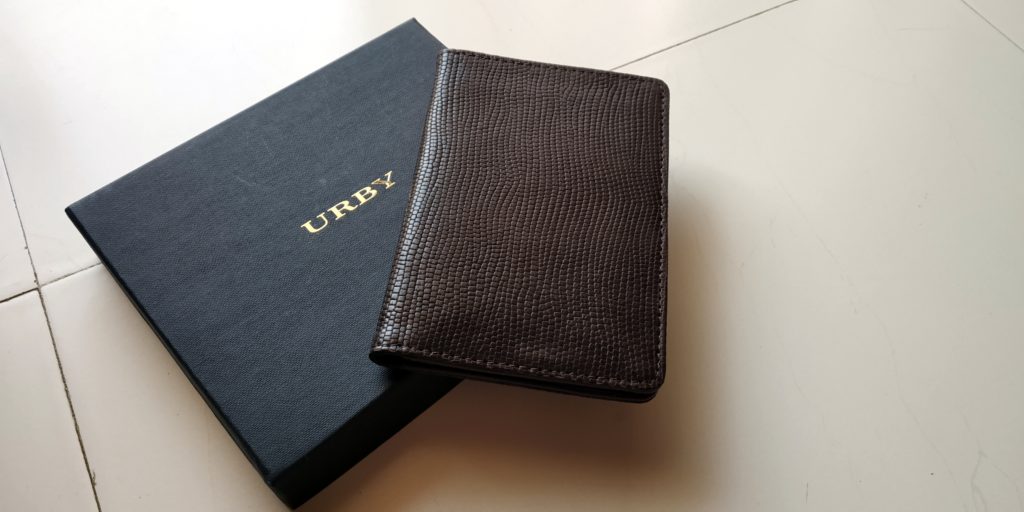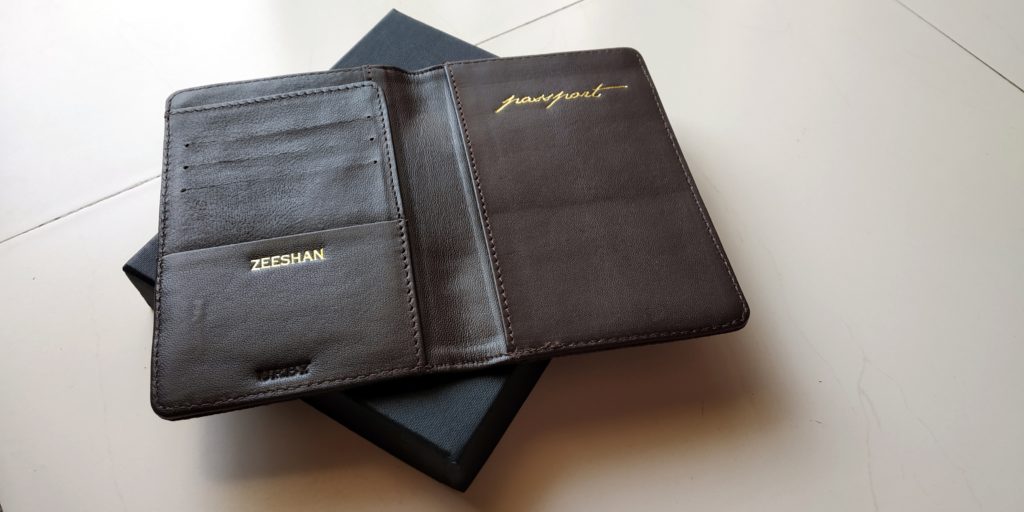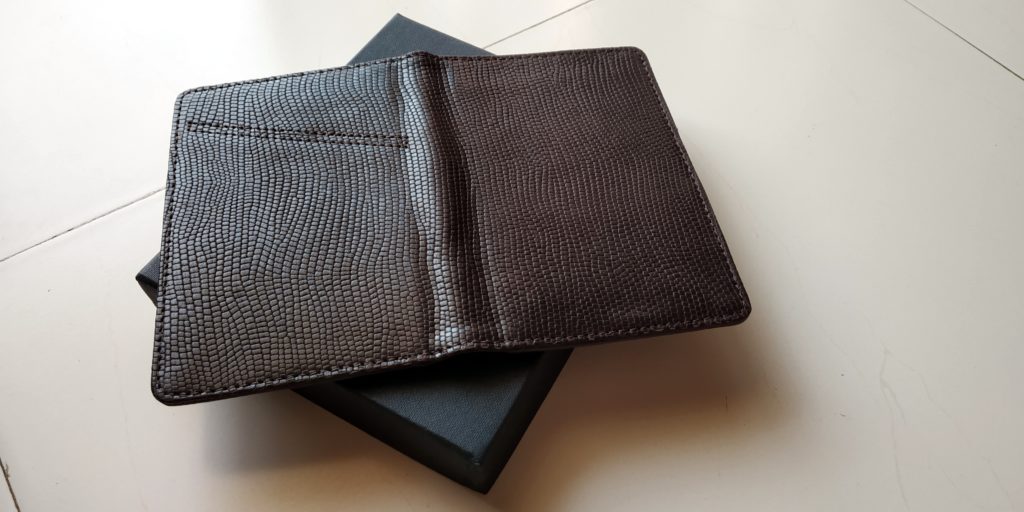 The luxury passport holder by URBY looks extremely elegant and stylish. Packed in a lovely black cardboard box and made of pure real leather, it's sure to make heads turn when you're traveling. The passport holder is available in a wide range of colors and you can choose the one that suits your personality.
The passport holder also comes with a 1-year material and craftsmanship guarantee wherein the company will repair the product for free within the first 12 months.
Product Specifications:
Handcrafted in premium tanned leather
Easy slide-in sleeve for passport
Three quick access card slots
A slot for other cards and quick cash
An open section for folded tickets & documents
Back slot for currency and other tickets
Dimensions: 13.5 cm (L) x 9.5 cm (W) x 0.2 cm (H)
Material: Premium Quality Real Leather
The leather passport holder is extremely light in weight and can easily be held in your palm. The main aim of the passport holder is to make your travel effortless and it succeeds in that. However, please note that only 1 passport can fit in the slide-in sleeve. If you have more than one passport, you might want to look out for other options.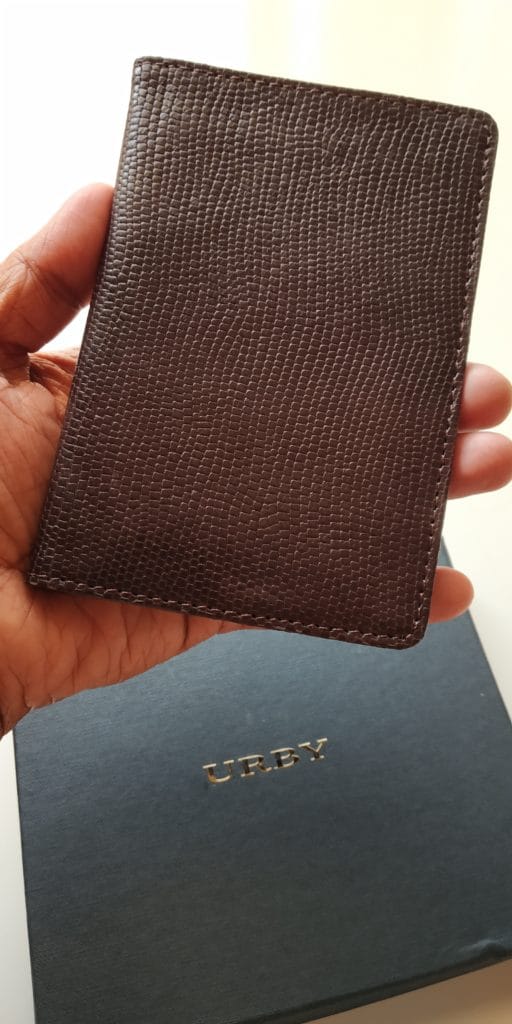 URBY also allows you personalize the passport holder at an additional price of INR 150/-. You can add your name or initials or any other message. The passport holder I received had my name etched on it in golden colors. The print quality is too good without any stains or marks.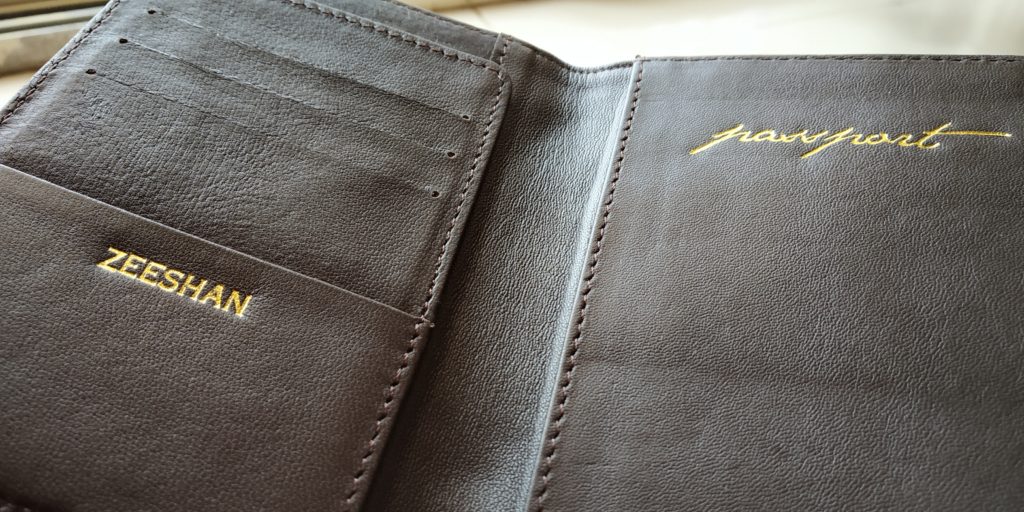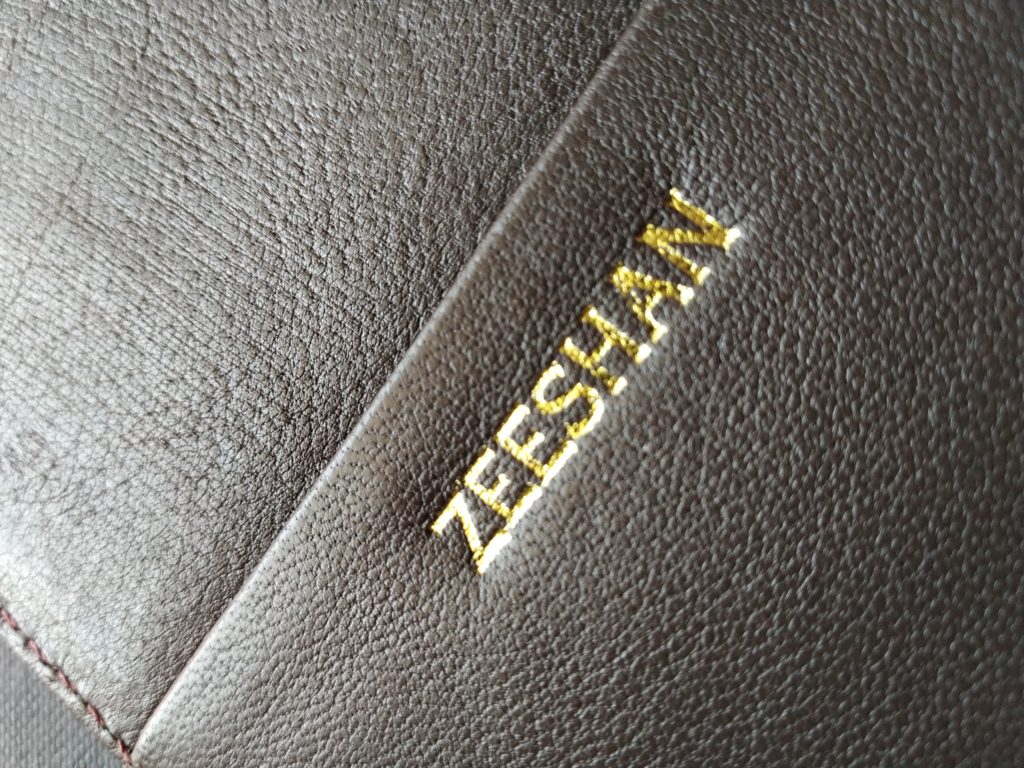 On the left of the passport holder, you can carry 2-3 credit/debit/ID cards. Inside there's one more sleeve wherein you can put your boarding passes or any cash. On the backside, there's a small pocket wherein you can keep your secret stuff such as a key or cash in an emergency.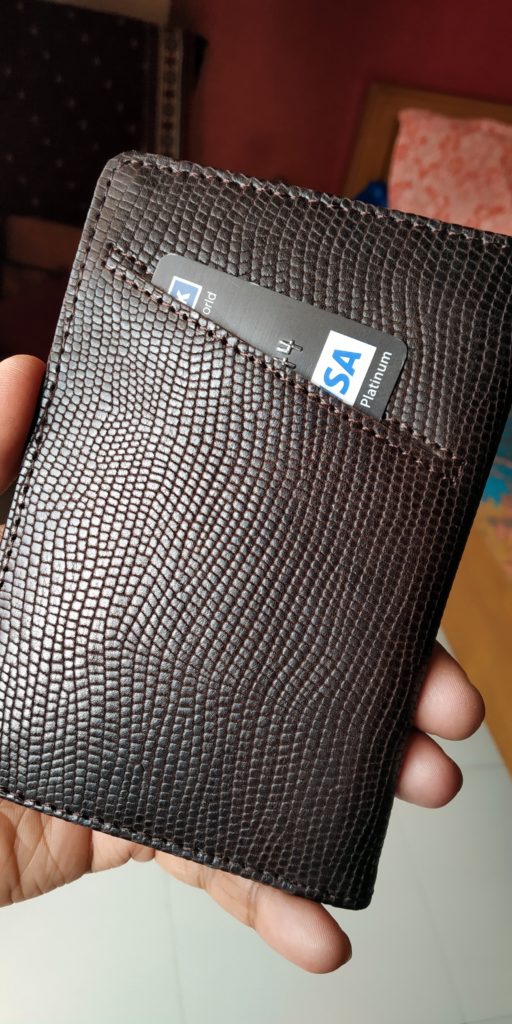 The quality of the leather, stitching, and the finishing is top notch. I didn't find any flaws of any kind with the leather passport holder I received from URBY.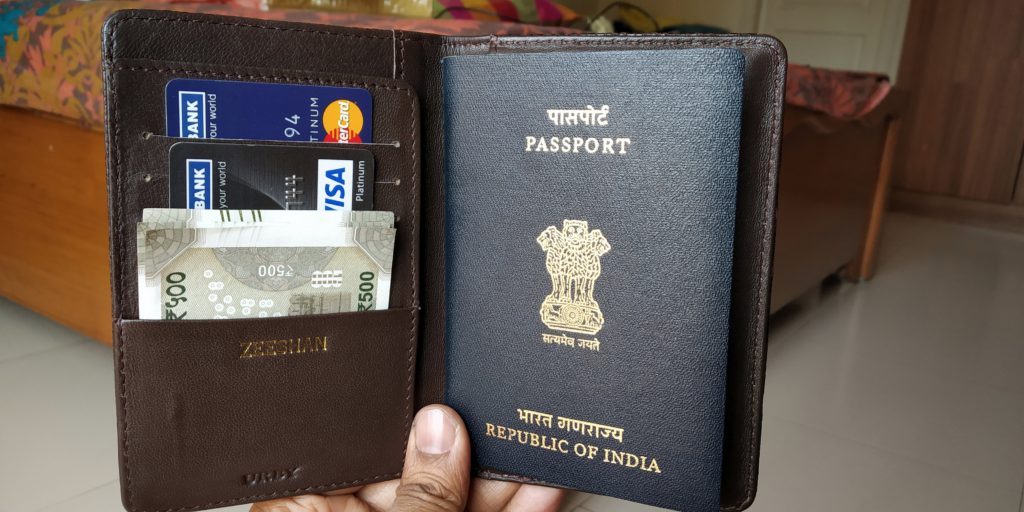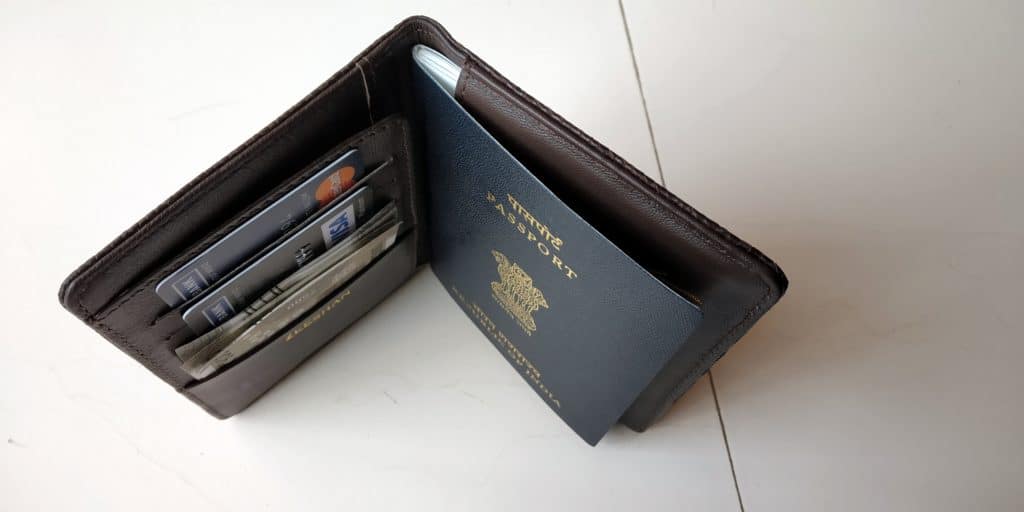 Pricing:
The passport holders are priced between INR 895 – 2295. Some of the colors available are:
Space Grey
Charcoal Black
Pine Tartan
Pebble Maroon
Bronze
Carbon Blue and many more
Shipping & Delivery Details:
Shipping is free and URBY has partnered with FedEx to get orders delivered to you quickly. Meanwhile, here's the estimated delivery time if you're staying in the metros, urban or rural areas:
Metropolitan Cities: 1-5 business days
Other Urban Areas: 2-7 business days
Rural Areas: 4-10 business days
For personalized orders, please allow additional 24-72 hours to the above estimates.
The Final Verdict:
URBY Wanderlust leather passport holder is not just an ordinary passport holder but a style statement. It's stylish, it's graceful and perfect for leisure as well as corporate travel. It will not only guard your passport but also allows for a hassle-free trip.
And lastly, URBY has also launched some stylish and personalized wallets for men and women. So, if you're looking to buy a new wallet for you or for your loved one, don't forget to check out URBY wallets for men as well as personalized URBY wallets for women.