This trip report is an account of my journey onboard 16506 Bangalore – Gandhidham Express undertaken in January 2015.
Being a native of Kachchh, Guj, it was my long cherished dream to attend the Rann Utsav made largely popular by Amitabh's "Kutch nahi dekha toh kuch nahi dekha" ads for Gujarat tourism. The Rann Utsav is held every year at Dhorodo near the Indo-Pak border and is an aura you can't afford to miss. With authentic Kutchi cuisine, folk dances and handicrafts on display, a visit to the white desert especially on a moonlit night is sure enough to mesmerize anyone.
December & January are two months when the crowd is at its peak at Rann Utsav and it's a tough task to book taxis or hotels. Keeping all that in mind, I booked my tickets by 16506 Bangalore – Gandhidham Express for 24th January. On the day the ARP opened, 3AC tickets were sold out in minutes and by 08:05, the status was WL 26. I then tried for 2AC which had around 10 berths available and managed to book 2 seats quickly. By 08:15, 2AC also went into the waiting list.
Onboard Gandhidham Express: The Date of Travel – 24th January 2015
The D day arrived and I made sure the cameras, mobiles, power banks were all charged up. The OLA cab driver was at my doorstep at 20:15 and I left for the station reaching KSR Bangalore city railway station by 21:30. 16589 Rani Chenamma Exp. had just departed from PF 8 and the rake of 16506 Gandhidham Express was yet to be shunted in. There was a heavy crowd at BC that day owing to the long weekend. Police personnel were also out in full force keeping an eye on everyone.
Around 21:40, the rake of 16506 Gandhidham Express was shunted in and there was a mad rush for the seats as if it's a Jan Sadharan Exp. We waited for the crowd to thin down and then boarded our coach A2 (seats 35 & 36) and made ourselves comfortable. The coach was 1996 made and was extremely old.
Fittings were not in proper place, fans making noise, AC was behaving like a heater, charging points only on the other side and worst of all dirty, shabby looking and smelly curtains. The linen also looked as if it has not been washed for months together. I complained about the linen and the AC to the TTE and he replied "Train chalne do sab theek hojayga" (Let the train start and everything will be fine). The other 4 AC coaches (B1-B3 & A1) were 2013/14 made and were spick and span.
Cursing my fate, I went and stood at the door for some fresh air. The starter was given at 21:55 and we departed at 21:58 hauled by Hubbali (UBL) WDP 4B 40046. This was the same loco that had hauled my 16505 Bangalore Exp. sometime in Aug 2012 when I traveled between Gandhidham and Ahmedabad. Krishnarajpuram (KJM) WDP 4 20022 was on the pit lines next to PF 8 and a WDM 2 was shunting some coaches. Next, to PF 8, there was the empty rake of SBC-UBL-BZA-BNC (Bangalore – Hubbali – Vijaywada – Bangalore Cantt.) passenger which was also shunted out as we were departing. PF 10 had some express train rake.
We reached Yeshwantpur PF 2 at 22:10 and departed after a few minutes. PF 1 was occupied by Chalukya Exp. Puri – Yeshwantpur Garib Rath was also standing at one of the PF's. Saw some LHB coaches in Yeshwantpur yard. With nothing much to do, I called it a day and thought to catch some sleep but our loco and coach had some other plans. Throughout the night it was rock-and-roll and I could hardly sleep.
And when I did catch some sleep, a family of 4 which included a little girl boarded our train from Davangere around 04:20. Not sure what the little girl wanted at this hour, but she just kept on crying and crying. Her grandparents made no effort to even console her and instead were talking loudly amongst themselves. Cursing my fate once again, I turned to the other side and closed my eyes. And when I woke up around 06:45, our train i.e. the Gandhidham Express was standing at Hubbali Domestic Airport Terminal 1.
Onboard Gandhidham Express: Reaching Hubbali
The Hubbali railway station has undergone a drastic change and resembles an airport terminal now with glass facades and other stuff. Our train left after a few minutes and I thought to finish my morning chores in the meantime. At 08:25 we crossed Alnavar and I could see one line branching out to the left. I believe this is the line to Dandeli.
We finished our breakfast consisting of Poha and Upma. Both of them were piping out and delicious. We arrived at Londa around 09:10 and left after a 2 min halt. Crossed a BOXN rake hauled by WDG 4 twins. After sometime around 10:08, an express train hauled by WDG 3A crossed us. At 10:29 we arrived Belagavi and departed after a 5 min halt. After Hubbali/Dharwad, I could see doubling going on in full swing with embankment work almost done and even tracks laid at some places.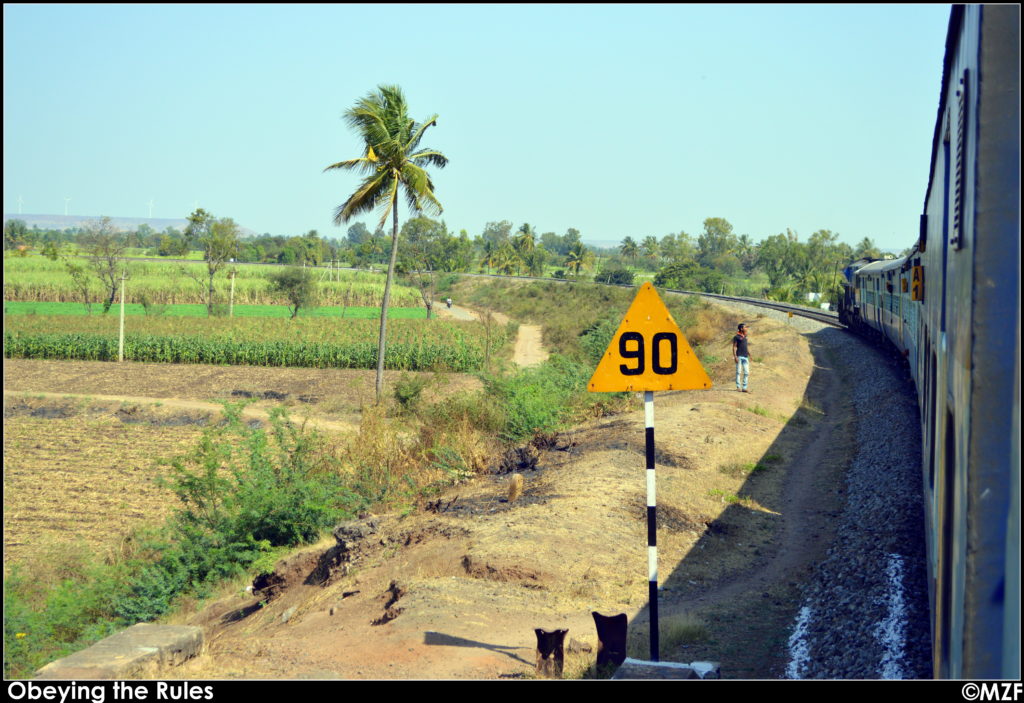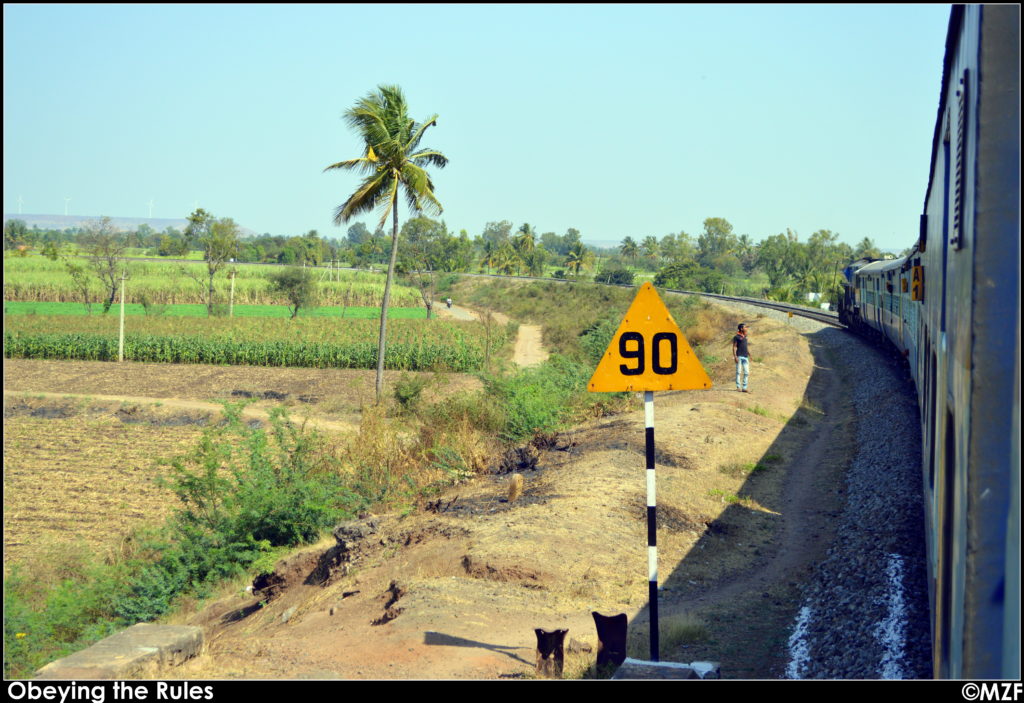 Around 11:48, a passenger train with a Pune 3D crossed us. We arrived Miraj PF 1 at 12:55 late by around 15 mins. On PF 2 was the rake of KOP-CSTM-TPTY (Kolhapur – Mumbai – Tirupati) Haripriya/Mahalaxmi Exp. hauled by a WDP 4. PF 3 was occupied by 11043 Nagpur – Kolhapur Exp. hauled by a Pune/Kalyan Alco. We finished our lunch at Miraj and departed around 13:13. Sangli arrived soon after and we left after a 2 min halt.
Around 15:41, we reached Satara PF 1 and departed at 15:45. PF 3 was occupied by Kolhapur – Mumbai CST Koyna Express. With the setting sun in the background and a cool breeze blowing, the run through Shindwane ghats was an awesome experience. It also gave me an opportunity to hone my photography skills a bit.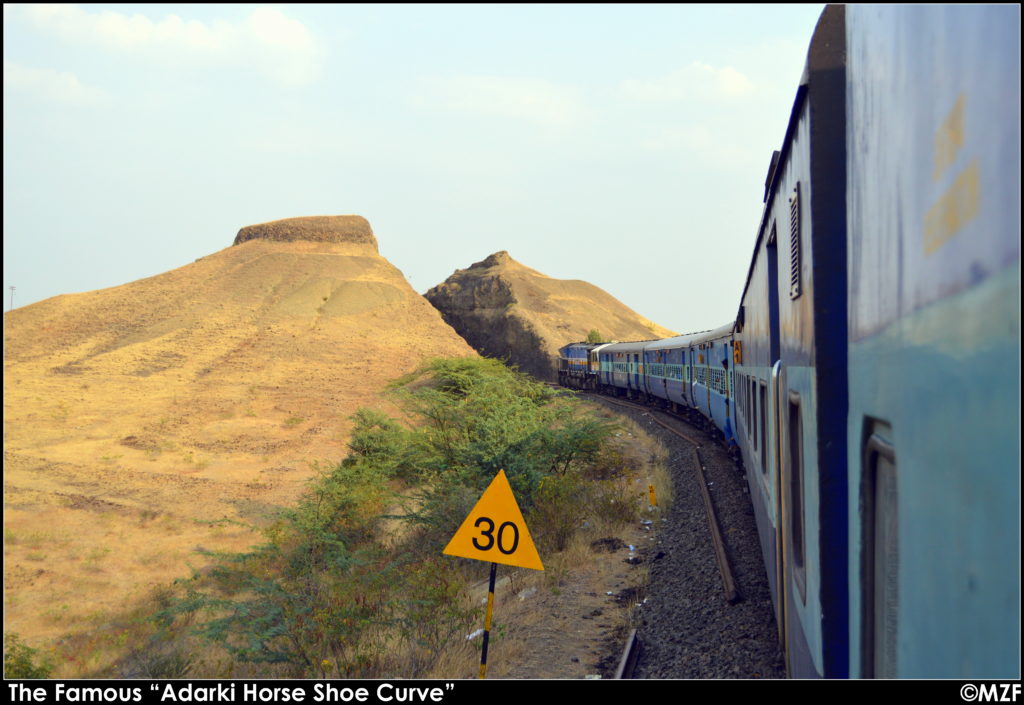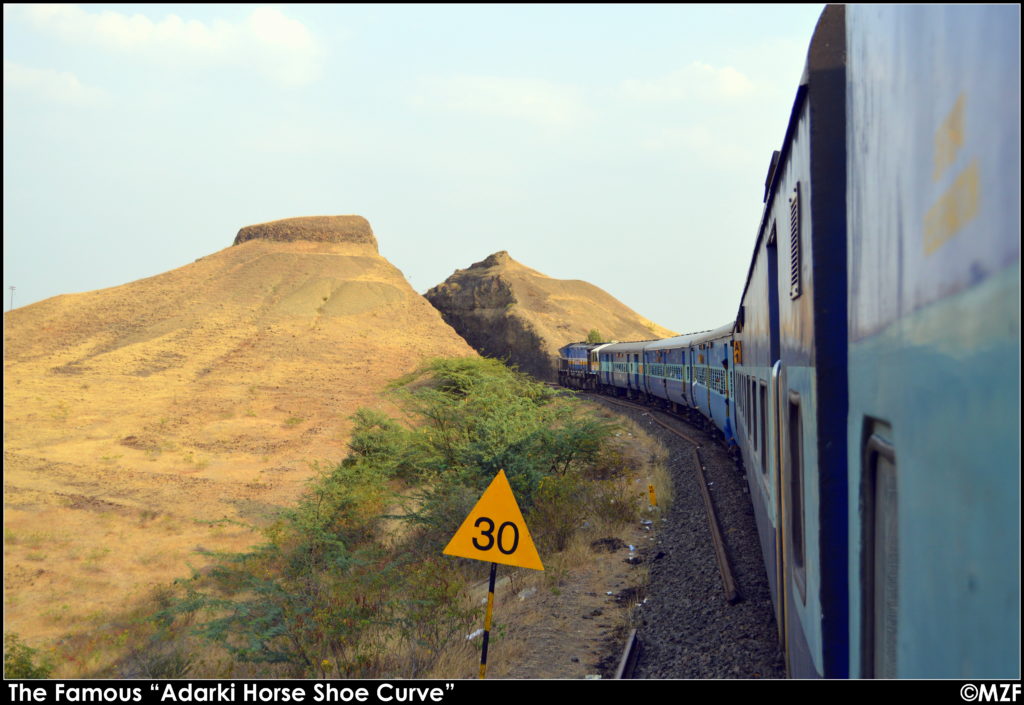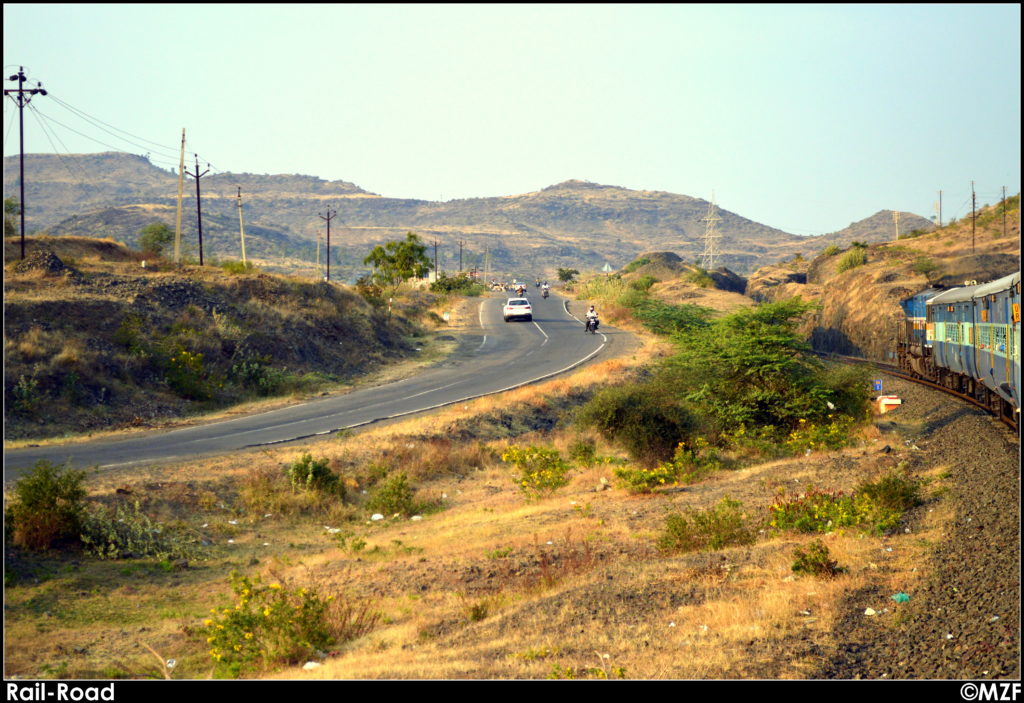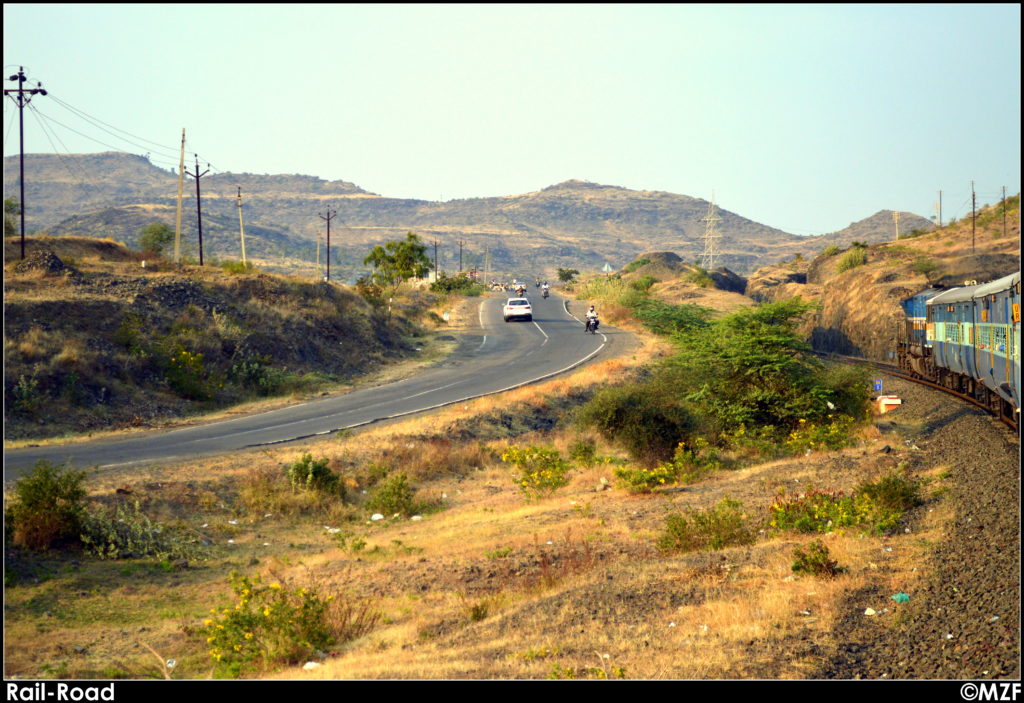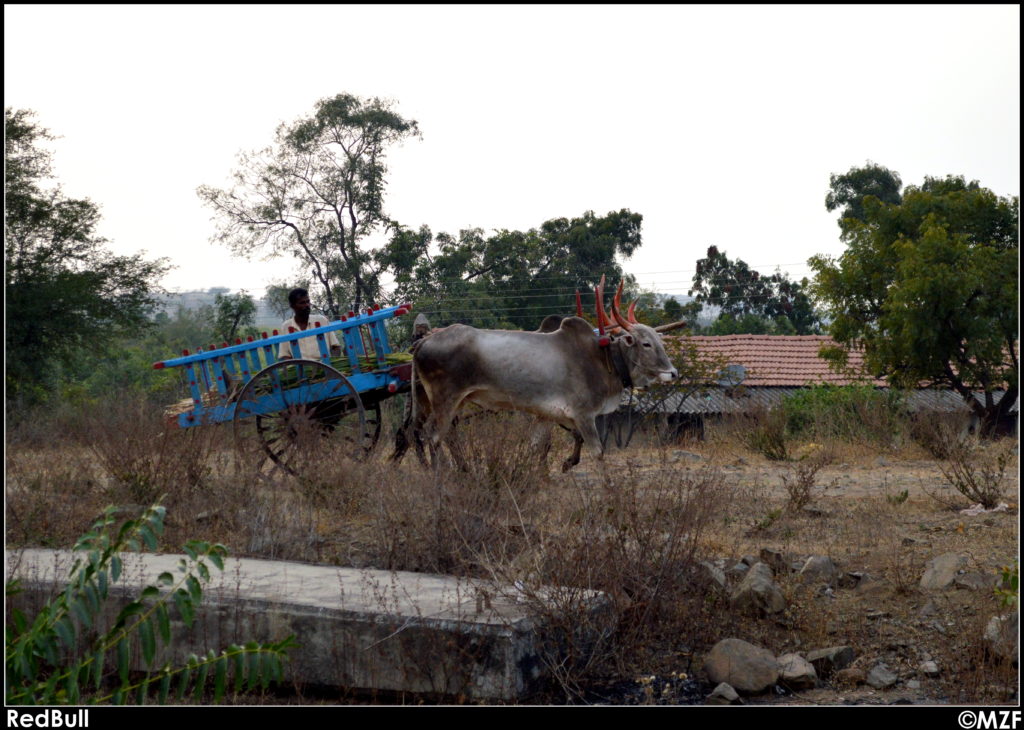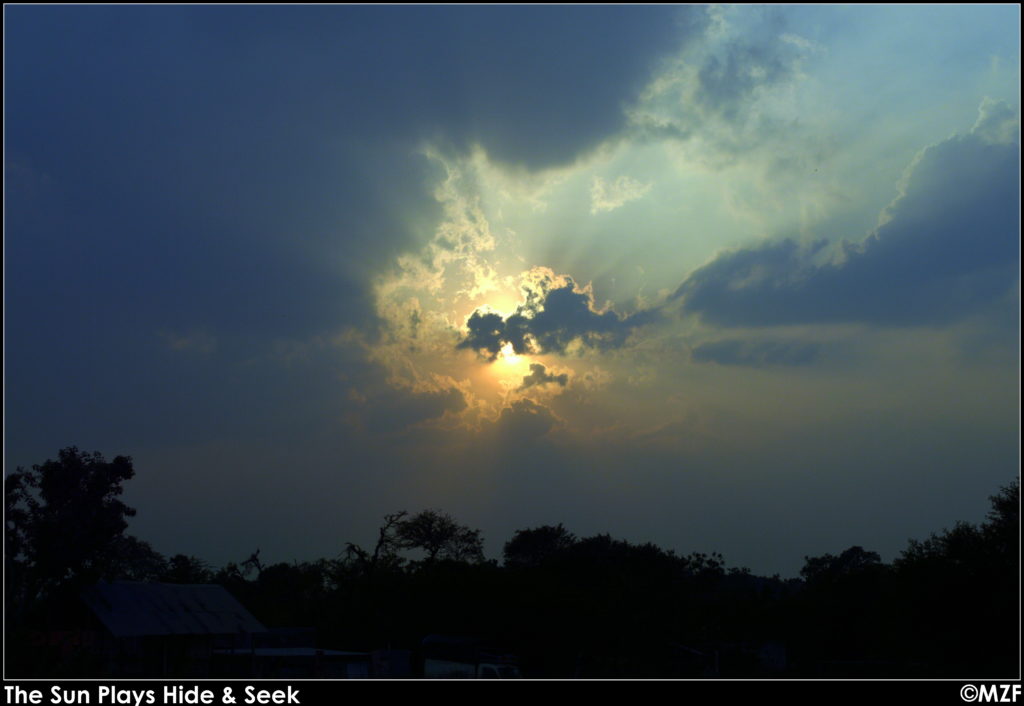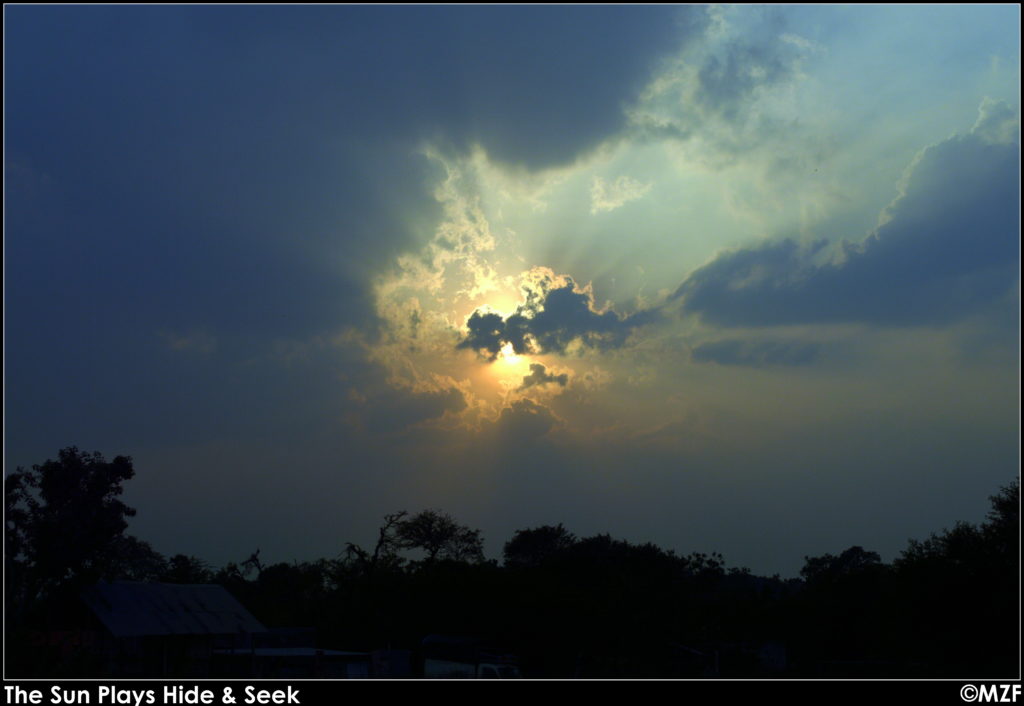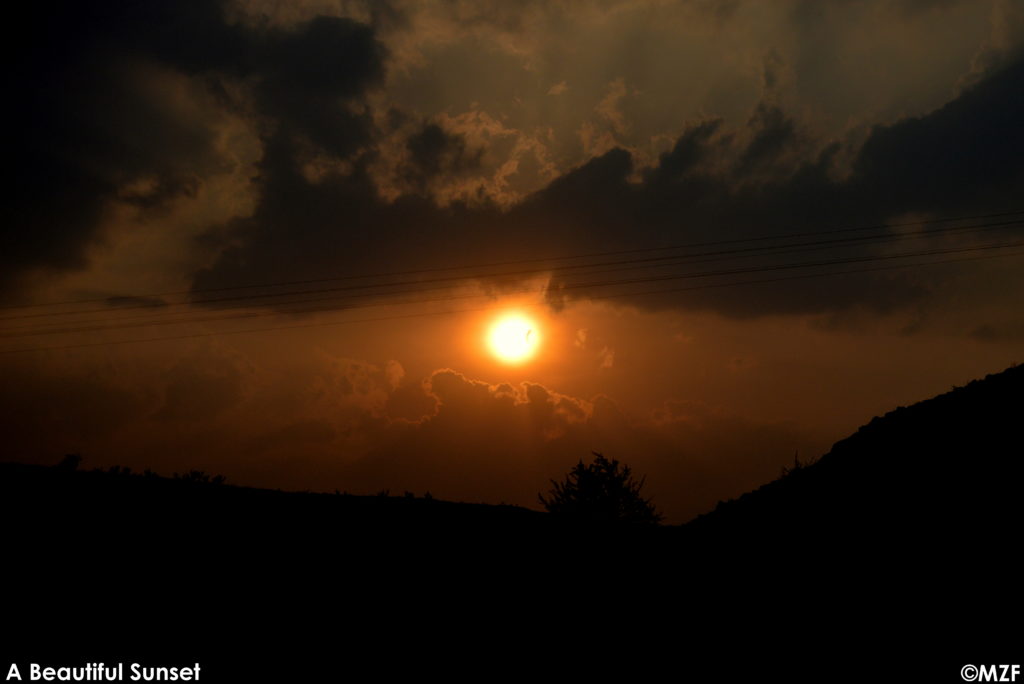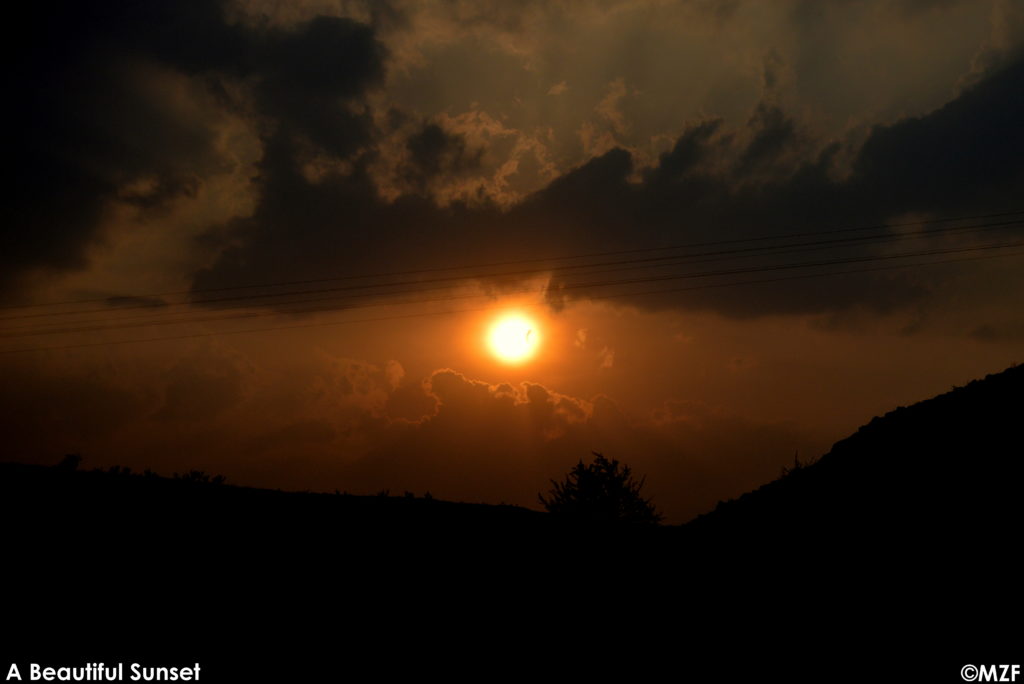 En route our Gandhidham Express was also looped at a wayside station for a crossing with Chandigarh – Yeshwantpur Sampark Kranti Express. After a continuous non-stop run, we reached Pune outer by 18:00 and crawled through the yard and finally entered PF 3 at 18:28 hours. A passenger/express train from Daund side made a parallel entry with us and went to PF 5 most probably.
PF 1 was occupied by Azad Hind Exp. hauled by Pune WDP 4D 40152. The rake of Indrayani Exp. was standing on PF 2 with ED WDM 3D 11200 at its helm. Singhad Exp. hauled by WCAM 2 21868 arrived on PF 4. PF 6 had Pune – ERS Exp. that was scheduled to depart at 18:45 hours. We got down and had a plate of Bhelpuri which was yummy. Next, we had a plate of hot Vadapav's that were passable.
And finally had a cup of coffee and were just roaming on the platform. After Indrayani Exp. left, 11030 Koyna Exp. hauled by KJM WDP 4 arrived on PF 2. It was running late that day I believe. At 18:55, we were given the starter. The loco honked twice, everyone got in but the signal turned to red again. At 18:58, Koyna Exp. was given the starter and it left before us. Finally, at 19:10, we were given the starter and departed soon after.
After a non-stop run, we reached Lonavala at 20:05 and left at 20:11. Vendors selling all sorts of key-chains, Chinese toys, Lonavala chikki's and chocolates, imitation jewelry made a beeline for our coach. Amidst all this, the pantry guys were busy distributing dinner packets which consisted of either veg pulao or meals. Gave all that a miss as my wife's cousin was bringing hot vada pav's and pudding at Kalyan. Had a good run through the Mumbai suburbs and reached Kalyan PF 7 at 21:53. Met my wife's cousin, captured a few EMU's on my mobile camera and departed from Kalyan at 21:56. Filled my tummy to the brim and after witnessing the EMU action for a while thought to call it a day.
Onboard Gandhidham Express: Saluting the National Flag
We reached Maninagar ar 06:45 and it was damn cold. Thought to grab a cup of coffee or tea but there was no one in sight. At 06:50 we were given the starter and after 5 mins of crawling our train stopped again. Quite a few trains crossed us in the opposite direction. Finally at 07:15 we started and entered Ahmedabad PF 1 at 07:30. Usually this train arrives on either PF 5 or PF 6 and I was quite surprised when we entered PF 1.
For the first time, I was seeing Ahmedabad so neat and clean. Every nook and corner was occupied by either passengers or police personnel keeping a tight vigil. Photography was ruled out but I did capture some pictures using my mobile. There was not much action at ADI at this time and I spent my time going through the newspapers. The pantry guys came and we took only Poha this time. It was bit oily but eatable.
Our coach was almost empty and there were only 3 persons in the entire coach. The toilets were also given a wash by the house keeping staff and the coach attendant in the meantime started folding up the bed sheets, pillows and blankets to prepare them for the return journey to Bangalore next day. At 07:55 we were given the starter and our UBL monster let out a loud honk and started.
Just before Sabarmati river, we crossed a BCNAHL goods train led by ABR WDG 4 70044. Rakes of Okha-Ahmedabad passenger, Ahmedabad-Somnath Exp. and Ahmedabad-Lucknow were also spotted in the Ahmedabad yard. As we crossed the Sabarmati River and entered the station, I could see a group of officers saluting the national flag and a small ceremony going on. Standing at the door, I too saluted the flag when an IZN (Izzatnagar) WDG 4 crossed our train with a BCNA load. Its counterpart SBI (Sabarrmati) WDG 4 with another BCNA rake was standing at Sanand station.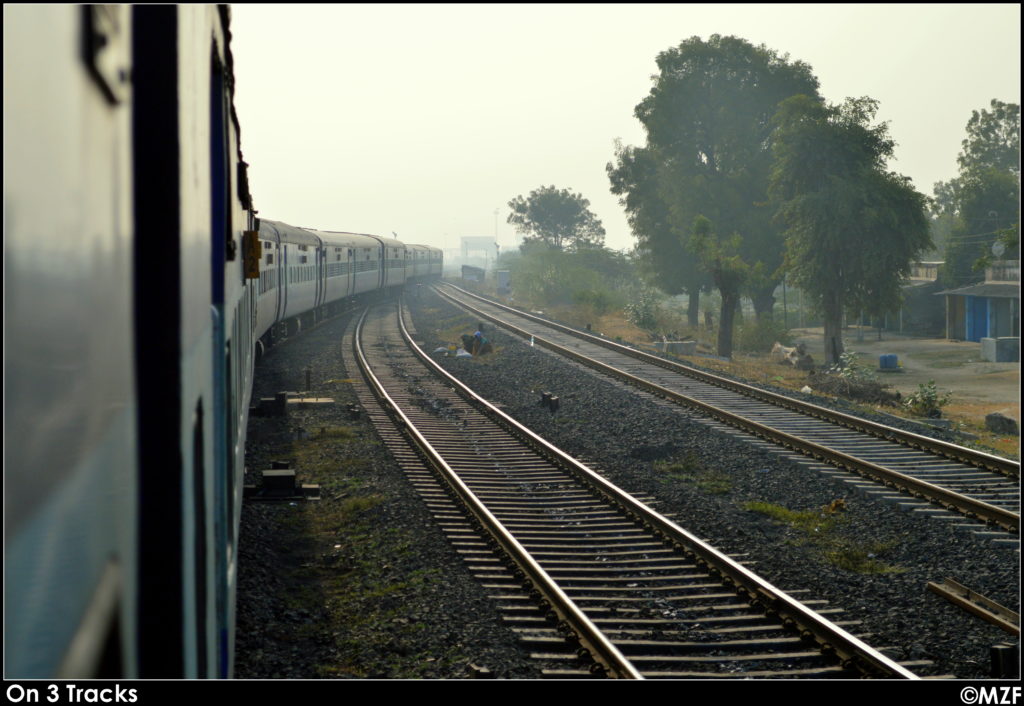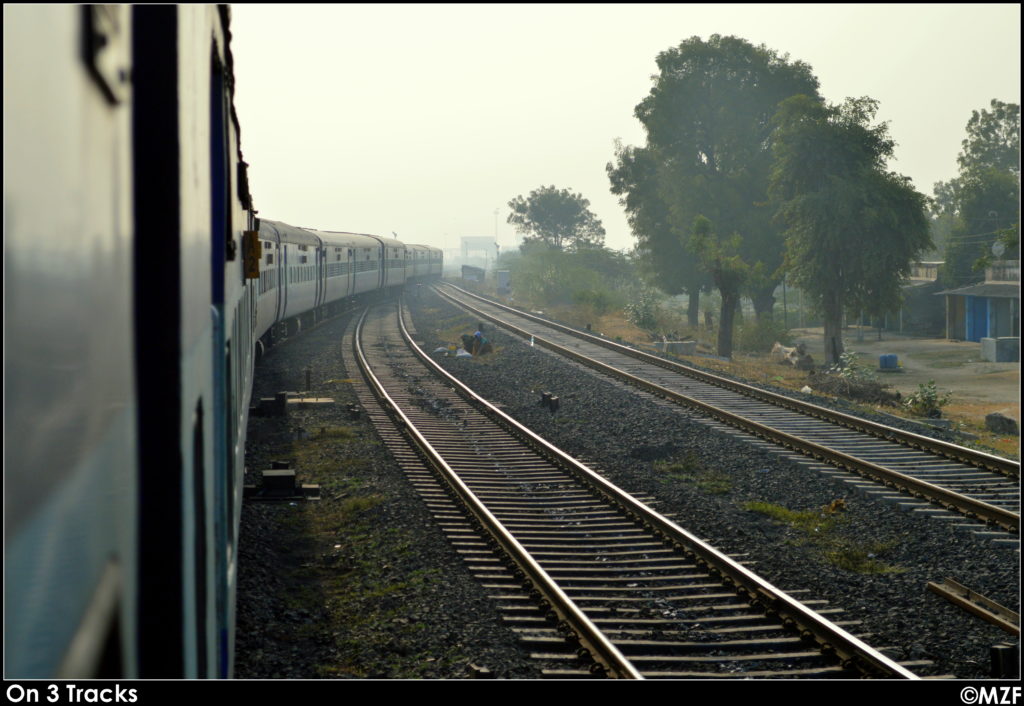 After an hour of uneventful run, we arrived Viramgam at 09:15 and left after a 2 min halt. An express train was standing on PF 2, the name of which I'm not able to recall now. A Vatva WDG 4D 70303 (mostly coming from Mundra Port) was standing at Viramgam yard. At 10:18, we reached Dhrangadhra where I saw a Gonda WDM 3A 16496 standing with an anhydrous ammonia rake from IFFCO. Also a container rake was standing next to our train. After a 3 min halt, we departed from Dhrangadhra at 10:21. The doubling works from Viramgam till Halvad are going on in full swing with embankments done at most of the places. In between Dhrangadhra and Maliya Miyana, we crossed a couple of BCNA rakes hauled by WDG 4's.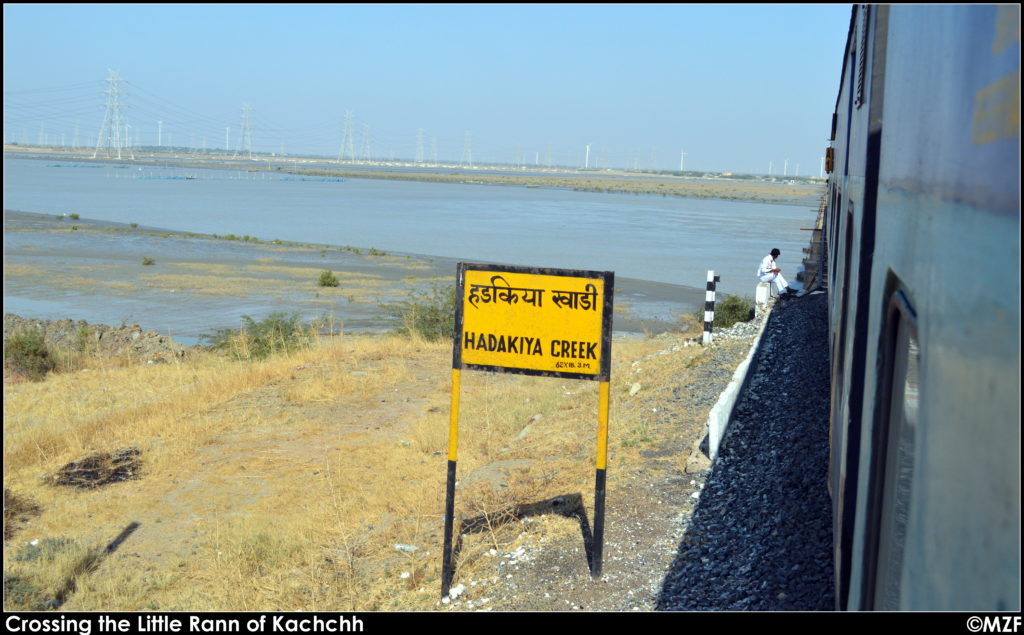 At 12:21, we reached Samakhiyali Jn. where a SGUJ (Siliguri) WDG 4 12817 was standing with a CONCOR rake. Another SBI (Sabarmati) WDG 4 with a CONCOR rake arrived on PF 2. At 12:23 we departed from Samakhiyali. Around 12:37, we crossed Bhachau where a LKO WDG 4 crossed with a BCNAHL rake. Chirai & Bhimasar passed in quick succession and we reached GIMB outer by 13:00. Spotted 22903 Bandra Terminus-Bhuj AC Exp. (late by around 2 hrs) on the line to Bhuj. After crawling for around 10 mins, we arrived at Gandhidham railway station PF 3 at 13:10. PF 2 was occupied by Ala Hazrat Exp. bound for Bhuj. The line between PF 1 & 2 was occupied by Gandhidham – Jodhpur – Gandhidham Express and Science Express was standing on one of the stabling lines next to PF 3.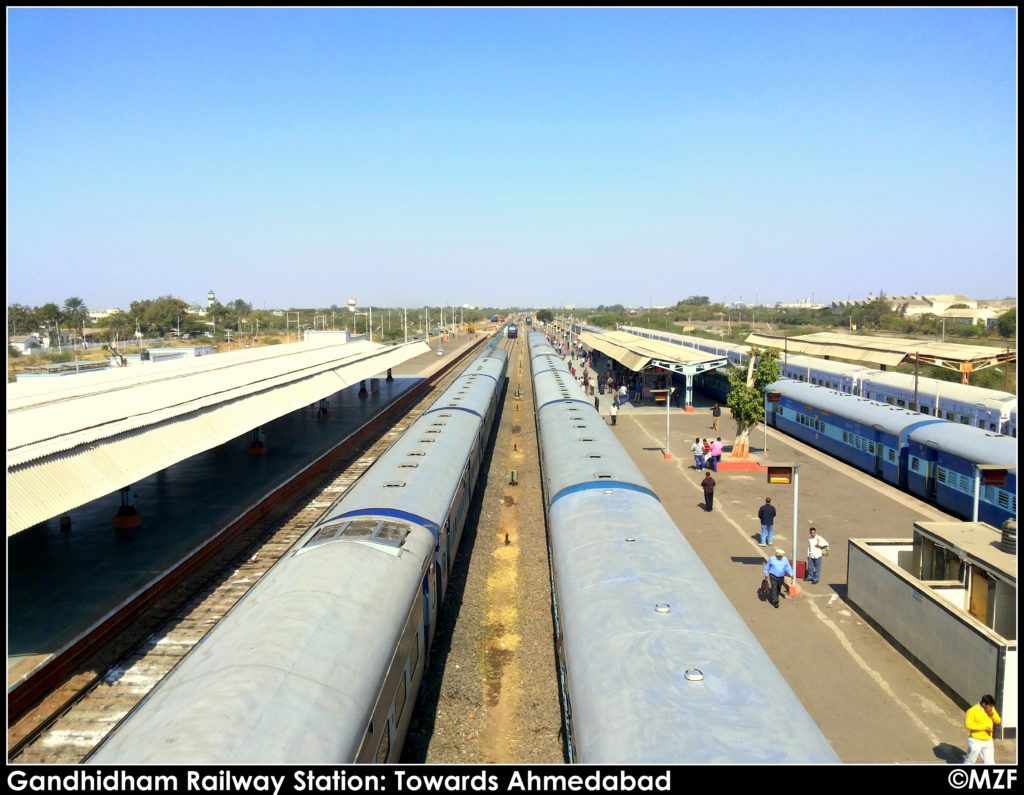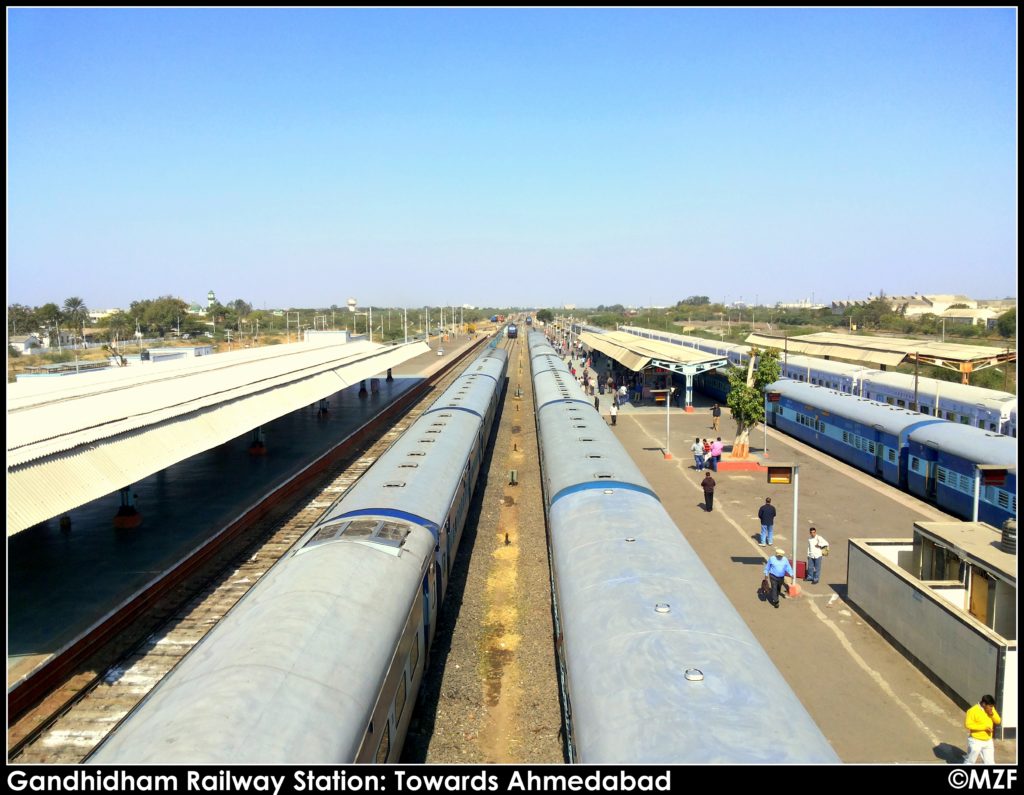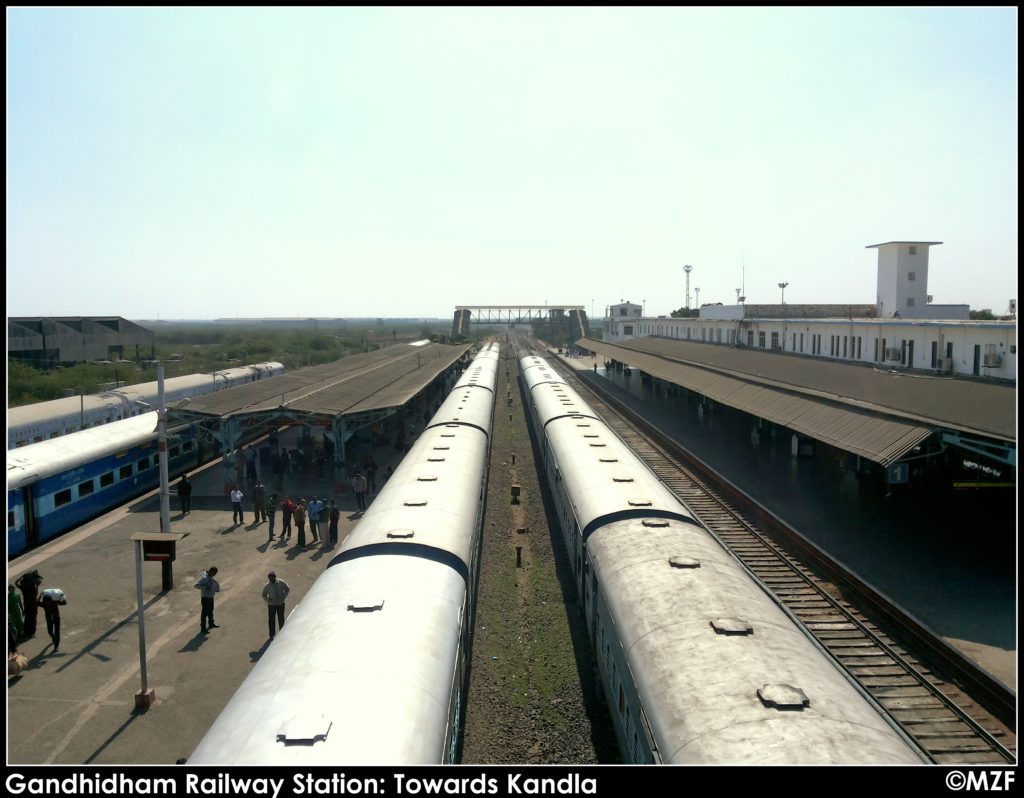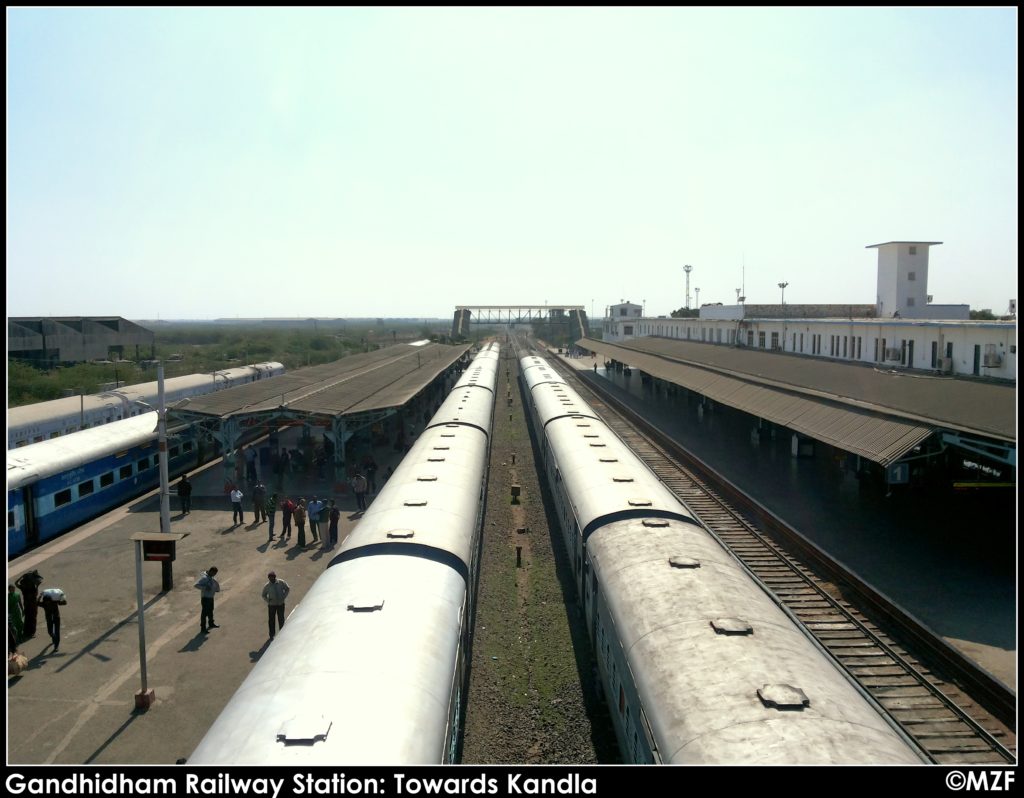 Got down from the train and proceeded towards the auto stand to catch an auto to my home in Adipur. Unlike my previous journey where I was given a thunderous welcome by the rain Gods, this 39-hr train ride by the Gandhidham Express was uneventful and sort of boring. Although, I did get a chance to test my photography skills.
28th January 2015 – I visited the Rann Utsav and had an amazing time there. Didn't get a chance to visit some of the border areas as it requires special permits from the BSF. Overall had an awesome time at home with memories etched forever.
I do hope my trip report onboard the 16506 Gandhidham Express report makes for an interesting read. Do get back with comments/feedback/suggestions if any.